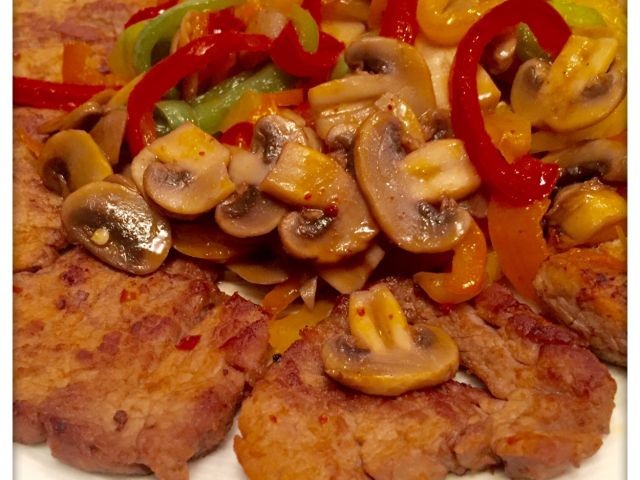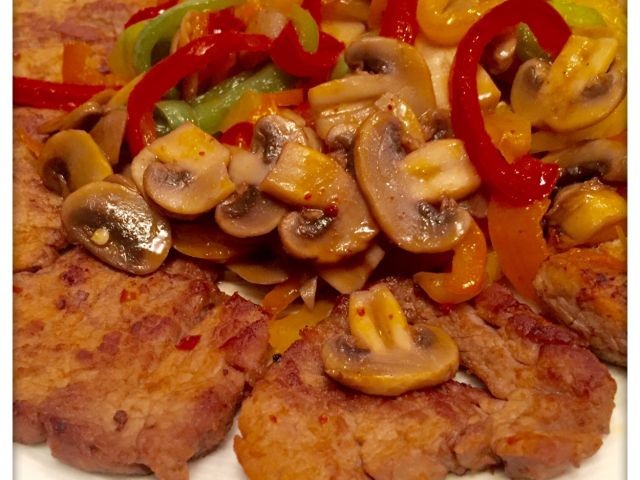 26
favs
0
coms
3.7K
views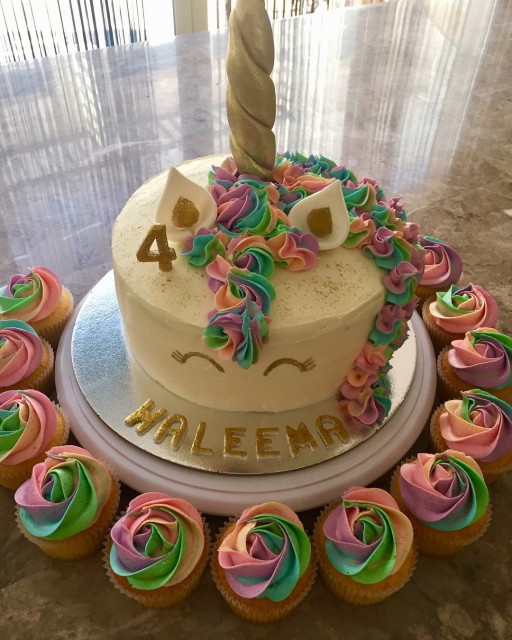 @cakesandplaces
KITCHEN FUNDI
62
355.9K
64

Living in dubai for 11 years,love to bake...
Pan Seared Steak With Mixed Peppers And Mushroom Stir Fry
By @cakesandplaces
- KITCHEN FUNDI
RECIPE
Ingredients for Steak:
½ kg steak tenderloin sliced
1 teaspoon ginger garlic masala
1 teaspoon salt
1 teaspoon crushed black pepper
2 tblspoons lemon juice.
Leave to marinate for atleast 3 hours
Heat olive oil and butter in a skillet pan and place steaks down.U must hear a sizzling sound to know that the heat is correct.Sear on either side for about 4 minutes.You should get a nice sear mark.Place in oven proof dish.Place in a hot oven that has been switched off(preheat then switch off).
Stir fry:
One punnet of mushrooms sliced
One punnet of mixed peppers julienned
Cook in a wok in oil and butter,season with salt and pepper(according to taste).Close with a lid and allow it to cook in its own natural juices for about 4 minutes.Once it's soft and water is reduced,make a mixture in a cup:2 tablespoon honey,3 tablespoon soya sauce,salt,pepper and crushed red chillies(1 teaspoon).Pour this mixture over and give it a good stir.Steak will b hot from the oven,serve with stir fry.Jazakallah🌷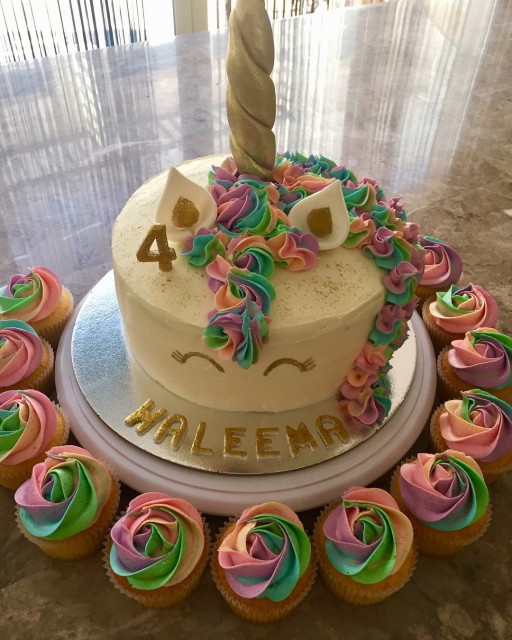 @cakesandplaces
KITCHEN FUNDI
62
355.9K
64

Living in dubai for 11 years,love to bake...
Comments
Ordered By Newest
---
---
Suggest Recipes
You May Like
Pan Seared Steak With Mixed Peppers And Mushroom Stir Fry is part of the
Beef, Mutton, Steak
recipes category