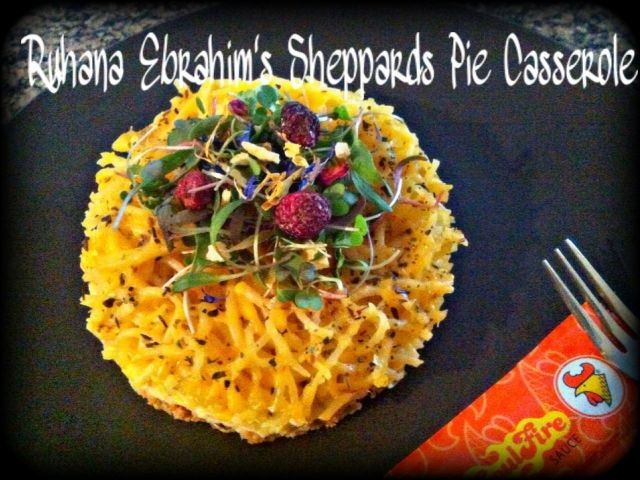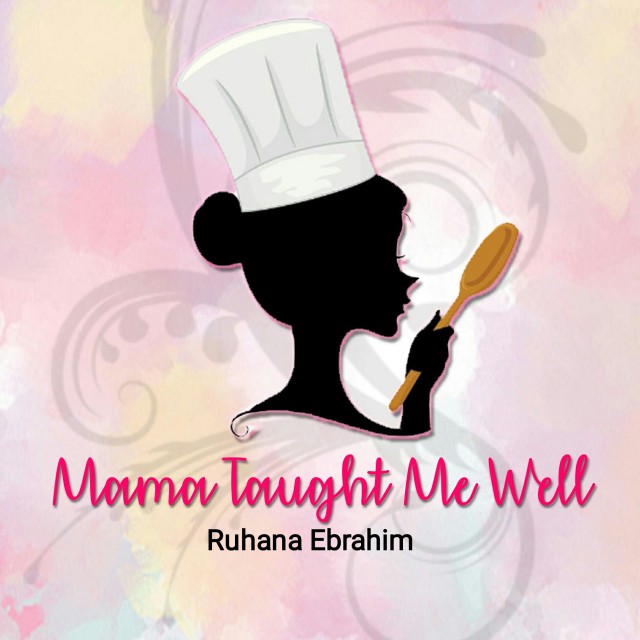 Ruhana Ebrahim
Grand Master
Interior Decorator.
Foodie!
Food styling.
Fusion Cooking.
Recreational baker.
Food Author of "Oh My Cupcakes!"
Mum and wife.
(Another 2 books on the way Insha Allah!)
---

South Africa
Joined 6 years ago
---
@mama_taught_me_well
INGREDIENTS
Ruhana's Sheppards Pie Casserole
Pic cred: Ruhana EbrahimRec cred: @mama_taught_me_well
Ingredients:500g lean mutton mince,1 onion (sliced),1 stick taj (cinnamon),½ tablespoon red ginger garlic masala,1 teaspoon chilli powder,Pinch turmeric powder,1 teaspoon salt,1 teaspoon dhana jeeroo powder,2 tomatoes (liquidized),1 tin creamstyle sweetcorn,3 large potatoes,Milk, garlic salt, pepper, butter, baking powder,250g spaghetti,Grated sweetmilk cheese,Dried oregano,Chicken Lickin Soul Fire Sauce.
METHOD
1. Braise onions with cinnamon until golden, add spices and masala and braise till fragnant. Add washed and drained mince. 2. Cook till meat water has evapourated, add tomatoes. Cook until done. Leave aside.3. Wash and poke with a sharp knife, randomly all over potatoes. Wrap individually in carlton paper, and place in microwave, covering with micro lid, and bake for 7minutes or until a knife inserts easily into potatoes.4. Peel, and make mash with milk, butter, pepper, garlic salt and pinch baking powder. Leave aside. 5. Boil spaghetti with salt and drizzle oil. Do not boil till soft, must be aldente. Leave aside. 6. Now assemble casserole:Spoon and flatten mince evenly on bottom of pyrex dish,Then spoon and flatten mash evenly ontop of mince.Open can of corn, spoon evenly on mash.Place spaghetti evenly on corn,Sprinkle cheese and oregano.Bake in oven until well heated through and cheese melts.Serve with Soul Fire Sauce drizzled ontop.#mamataughtmewellrecipesNotes: May add diced carrots to mince as well.
WOULD YOU LIKE TO ?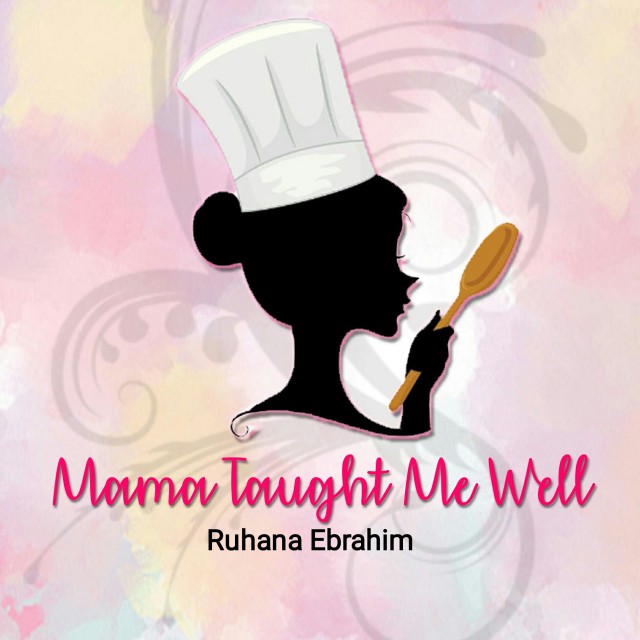 Ruhana Ebrahim
Grand Master
Interior Decorator.
Foodie!
Food styling.
Fusion Cooking.
Recreational baker.
Food Author of "Oh My Cupcakes!"
Mum and wife.
(Another 2 books on the way Insha Allah!)
---

South Africa
Joined 6 years ago
---
@mama_taught_me_well
COMMENTS
You May Also Like
Suggest Recipes