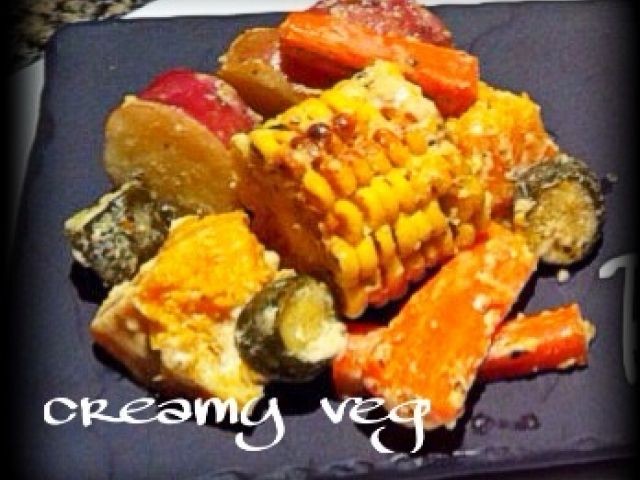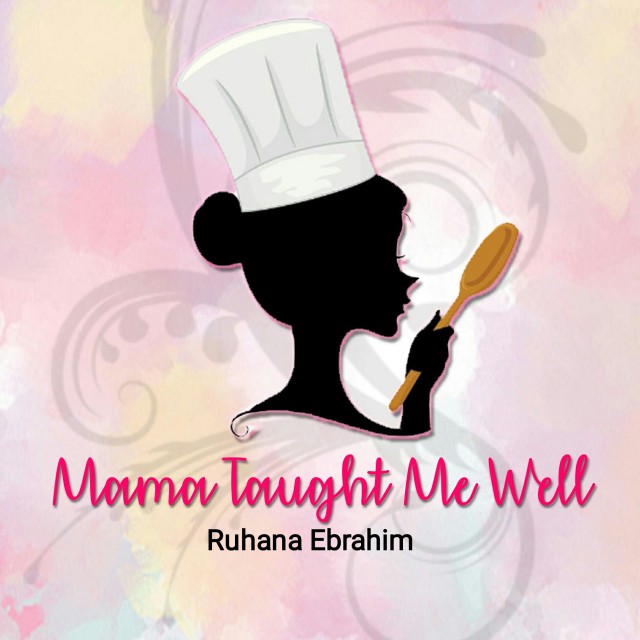 Ruhana Ebrahim
Grand Master
Interior Decorator.
Foodie!
Food styling.
Fusion Cooking.
Recreational baker.
Food Author of "Oh My Cupcakes!"
Mum and wife.
(Another 2 books on the way Insha Allah!)
---

South Africa
Joined 6 years ago
---
@mama_taught_me_well
RECIPE
Creamy Chunky Veggies
Pic cred: Ruhana EbrahimRec cred: @mama_taught_me_well
Ingredients:4 corn on cob (cut into 3 pcs)2-4 sweet potato (skin on, cut into 2 finger thick pcs)250g packet butternut cubes1 tray baby marrows (sliced into thick rounds)Tri colour peppers (cut into eights)4 large carrots (peeled, cut in batons)1 teaspoon rough salt1 teaspoon rough red chillies1 teaspoon lemon pepper2 tablespoon butterDash dried mixed herbs
Sauce-1 tablespoon butter2 tablespoon Nando's peri-peri sauce1 tablespoon sweet chilli sauce2 tablespoon ground garlic paste250ml fresh cream1 tub Lancewood sour cream
METHOD1. In a large deep pot, add butter and spices. 2. Then place carrots and corn and enough water to steam until corn is done. 3. Add remainder veg and a little more water and steam till veggies are starting to get tender.4. Remove from heat.5. In a saucepan, melt butter and braise garlic for few seconds. 6. Add in all sauce ingredients and bring to a boil until thickened.7. Pour over veggies.8. Place under grill, covering with foil.9. Roast until veg is tender.10. Remove foil and switch oven to grill setting and roast until slightly charred.
Note: You may also add in gem squash, patty pans, ordinary potato, onion/red onion etc.
WOULD YOU LIKE TO ?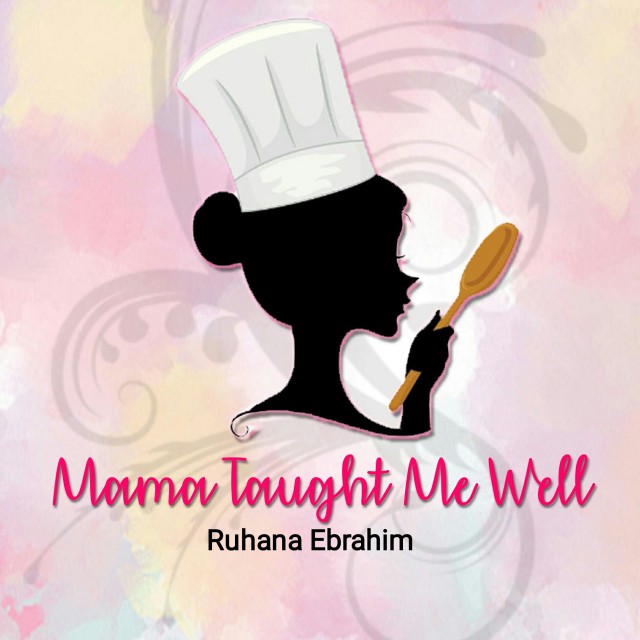 Ruhana Ebrahim
Grand Master
Interior Decorator.
Foodie!
Food styling.
Fusion Cooking.
Recreational baker.
Food Author of "Oh My Cupcakes!"
Mum and wife.
(Another 2 books on the way Insha Allah!)
---

South Africa
Joined 6 years ago
---
@mama_taught_me_well
COMMENTS
You May Also Like
Suggest Recipes