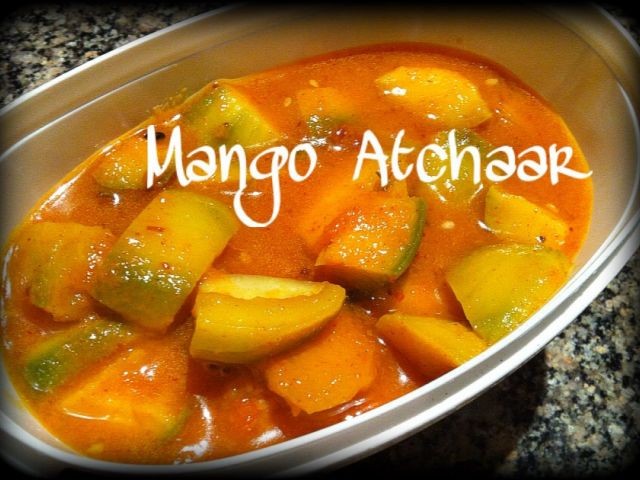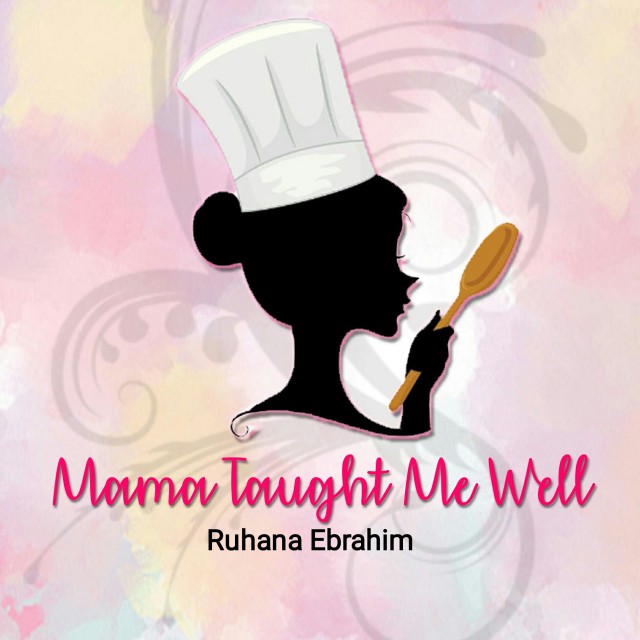 Ruhana Ebrahim
Grand Master
Interior Decorator.
Foodie!
Food styling.
Fusion Cooking.
Recreational baker.
Food Author of "Oh My Cupcakes!"
Mum and wife.
(Another 2 books on the way Insha Allah!)
---

South Africa
Joined 6 years ago
---
@mama_taught_me_well
CREDITS
Rec cred: @mama_taught_me_well
Pic cred: Ruhana Ebrahim


INGREDIENTS
25 pickle mangoes (remove pits, cut in cubes)Salt (to taste)Good pinch turmeric powderChilli powder (to taste)4 tablespoon Methi (Fenugreek) masala3 tablespoon mustard seedsOil
Syrup:3 tablespoon cake flour,3 tablespoon maizena (corn flour),± 2 cups white vinegar, 1 cup water,500g golden syrup,2 cups white sugar,1 teaspoon Mustard seeds,Few stems Curry leaves,1 teaspoon Whole Jeeru (Cumin),1 teaspoon Sesame seeds,Oil.
METHOD
1. Mix mangoes in above ingredients in seperate dish.
2. In a pot make a paste with cake flour, maizena (corn flour), white vinegar, and water, boil altogether on medium heat, till thick & sticky- looks like glue.
3. Add sugar and golden syrup to make a paste. Now consistency will be thin.
4. Add this to mangoes. Mix well.
5. Make a vagaar with mustard seeds, sesame seeds, curry leaves and, whole Jeeru (Cumin) & oil.
6. Pour while hot over mango mixture. Allow to cool, then store in airtight containers. (I store extra in freezer and thaw out and use as I need).
WOULD YOU LIKE TO ?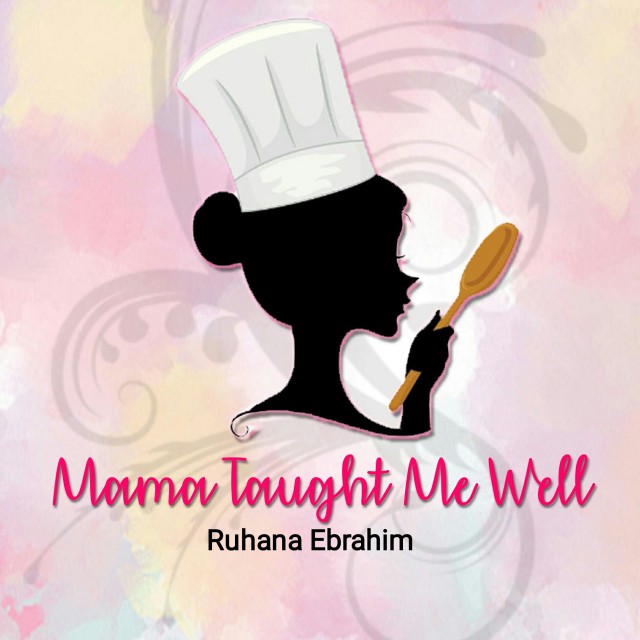 Ruhana Ebrahim
Grand Master
Interior Decorator.
Foodie!
Food styling.
Fusion Cooking.
Recreational baker.
Food Author of "Oh My Cupcakes!"
Mum and wife.
(Another 2 books on the way Insha Allah!)
---

South Africa
Joined 6 years ago
---
@mama_taught_me_well
COMMENTS
You May Also Like
Suggest Recipes