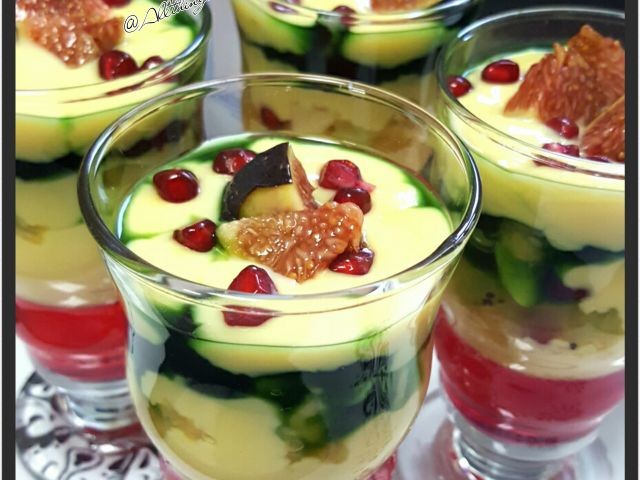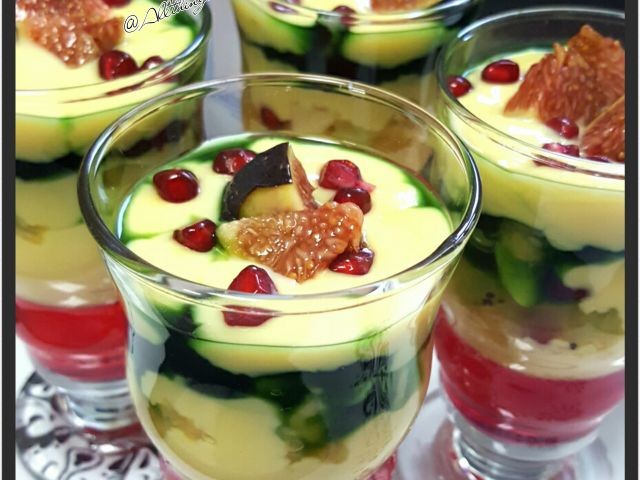 INGREDIENTS
Jelly
2  cups water
1 teaspoon ghas (agar agar (falooda powder))
1 tablespoon rose syrup
½ cup sugar

Boil above & cool. Fill ¼ of each glass with jelly then set
METHOD
Top with custard homemade or ready made ¼ way up
Make a fruit salad with whatever fruits u'd like. I used banan, apple, kiwi, strawberry, pomegranate & fresh orange juice. Top with 2 tablespoon. Then top with custard agn

Make a green jelly same as above but leave out rose syrup & use green food colour. Set then grate the jelly
Top with a tablespoon of grated jelly. Lastly another layer of custard & some fresh cut fruits for garnish

Enjoy!
Comments ordered by Newest
---