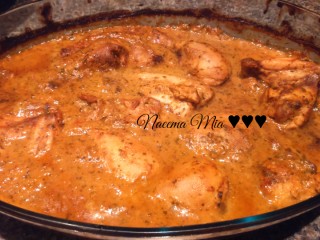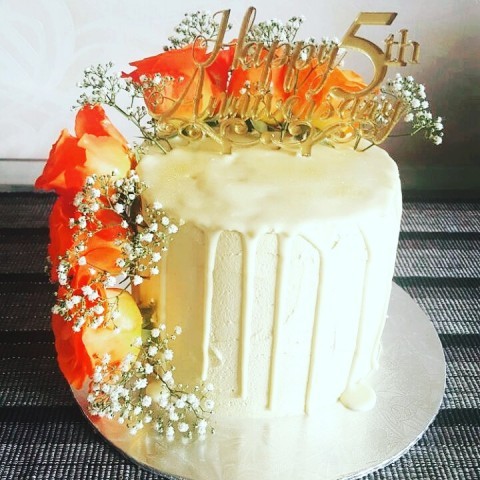 Naeema Mia
Master Chef
---

South Africa
Joined 7 years ago
---
@thedazzlingdishes
CREDITS
Recipe credit: fauziaskitchenfun
Picture credit: @naeema_mia


INGREDIENTS
1 chicken, without skin, cut into 8 or 10 pieces2 tablespoon oil3 tablespoon tomato paste/puree1 medium red onion, chopped1 heaped teaspoon garlic paste2 teaspoon red chilli powder1 teaspoon turmeric2 teaspoon whole cumin seeds2 teaspoon salt2 tablespoon tandoori masala powder1 mug plain yoghurt2 green chilliesbunch of coriander, with stemsjuice of 2 lemons
METHOD
Clean and wash, then drain the chicken and set aside in a bowl.
Put ALL the other ingredients into a blender. Blend everything together until smooth. If you find the color is not as vibrant as you would like, add a teaspoon. of tandoori masala and a little more tomato paste, and blend again. Then pour over the chicken. Cover and refrigerate, let it marinate preferably for about 2-4 hours, but up to overnight is fine.
Pour everything into a glass pyrex baking dish, cover with foil. Pre-heat the oven to 180 degrees C. Place your baking dish on the center rack and bake for 30-35mins.
(At this point your whole house will have the most appetizing aroma. So be warned, tummies will growl!) 😁
Remove dish, open the foil and turn the pieces over. Baste them with some of the liquid, just scoop with a spoon and drizzle over the pieces to keep them moist. Replace foil and put the dish back in the oven. Bake for another 30-35mins.
Finally remove the dish from the oven and discard the foil. Turn the pieces over once more and baste again with the sauce just to retain moisture, then put the tray back into the oven (without the foil this time) for about 10 minutes or so just to give the pieces a nice color. (If you have a grill in the oven, turn it on at this point to give the chicken a fantastic finish).
WOULD YOU LIKE TO ?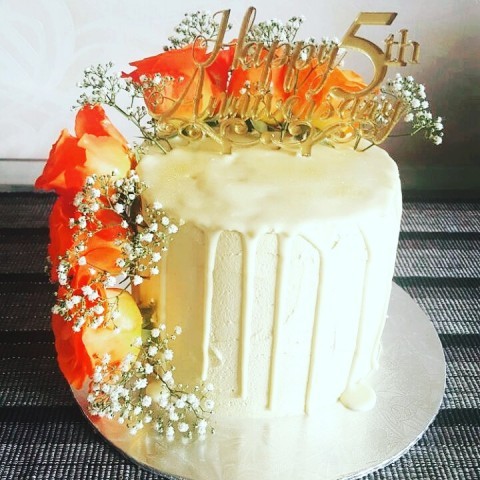 Naeema Mia
Master Chef
---

South Africa
Joined 7 years ago
---
@thedazzlingdishes
COMMENTS
You May Also Like
Suggest Recipes