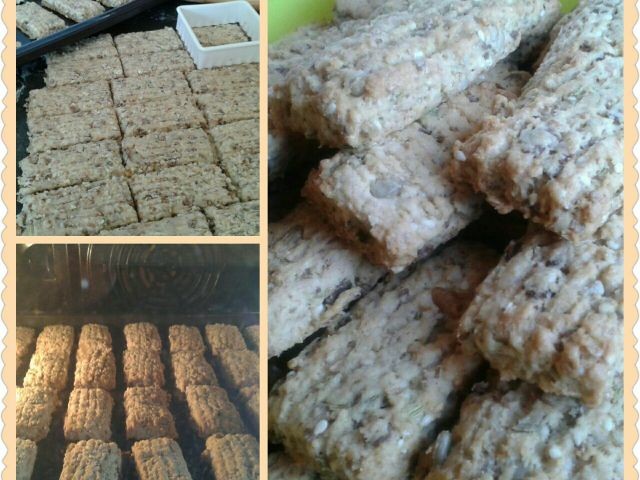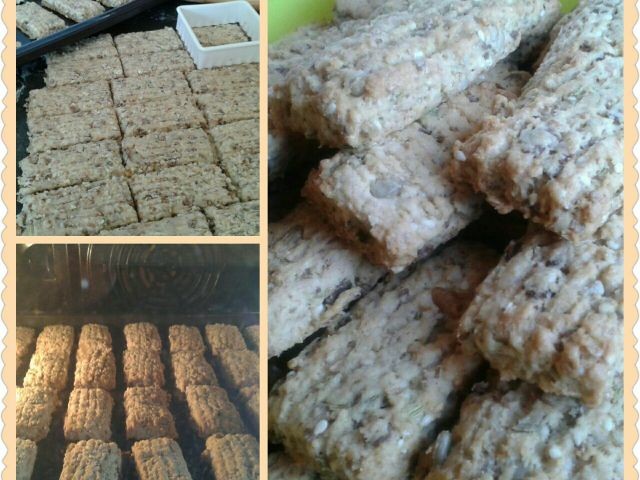 INGREDIENTS
RUSK BISCUITS

250 gr butter
1 cup sugar (brown OR white)
4 tablespoon oil
3 cups self raising flour
1 cup cup nutty wheat
1 cup crushed all bran flakes
4 tablespoon sunflower seeds
4 tablespoon tul
2 tablespoon saumph
½ cup chopped nuts
½ cup coconut
½ cup oats
½ teaspoon bicarb
½ teaspoon salt
1 cup milk or as much as needed to make a dough.

METHOD
Beat together butter, sugar and oil. Add in rest of ingredients to make a dough. Roll out thickly ,scrape with a fork and cut into shapes. Bake for 15 minutues on 180 deg.When all rusks are baked put back in oven and bake on 100 deg for another 1 hour. Switch oven off and leave rusk in oven until oven gets cold. Pack in airtight containers.
Comments ordered by Newest
---