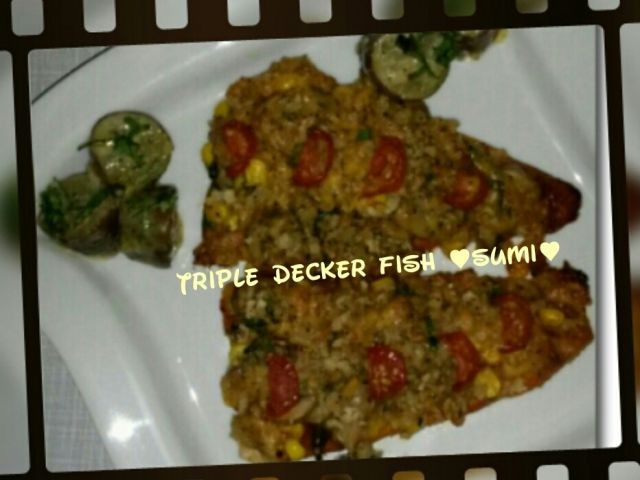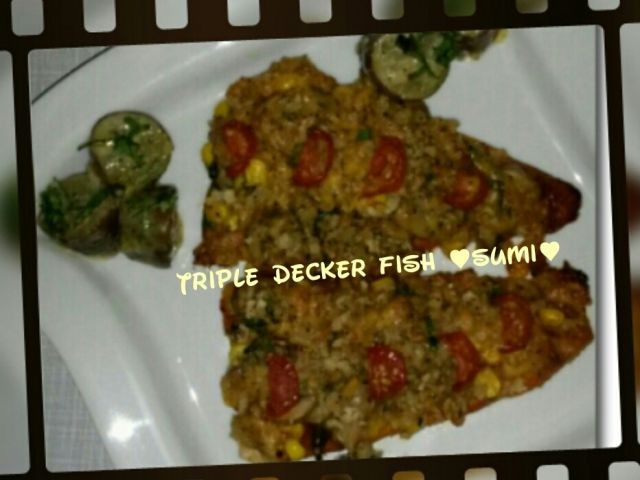 RECIPE
Recipe credit: Katy Morris

Ingredients:

Vegetable oil for greasing
haddock fillet or similar white fish
Tomato Sauce
Black Olives, pitted and chopped
Mushrooms
Parsley
Sweetcorn
Grated Cheddar cheese
1 day old bread, crusts removed, grated
Black pepper
Lemon pepper
Salt
Steamed green vegetables to serve

Method:

1. Preheat oven to 200C

2. Place fillets onto the tray. Spread tomato sauce all over it, then sprinkle Olives, Sweetcorn, mushrooms and parsley.

3. In a bowl, mix together the ch.eddar and breadcrumbs, then season with freshly ground black pepper, lemon pepper and salt. Cover the fish with the breadcrumb mixture.

4. Transfer the hake to the oven and bake for about 20min or until done and breadcrumbs are golden brown. Serve with steamed green vegetables.
Comments ordered by Newest
---