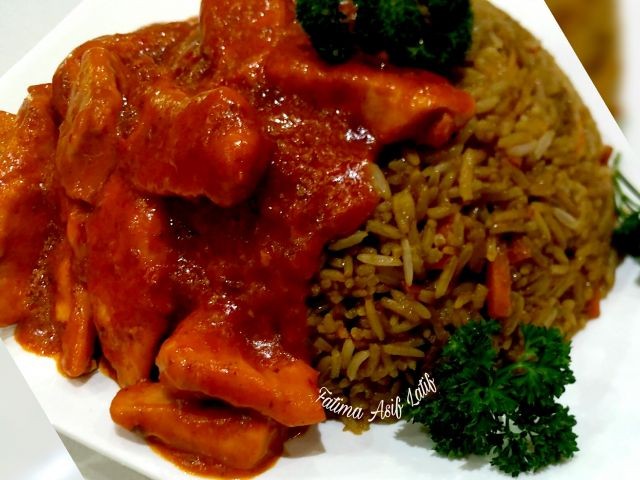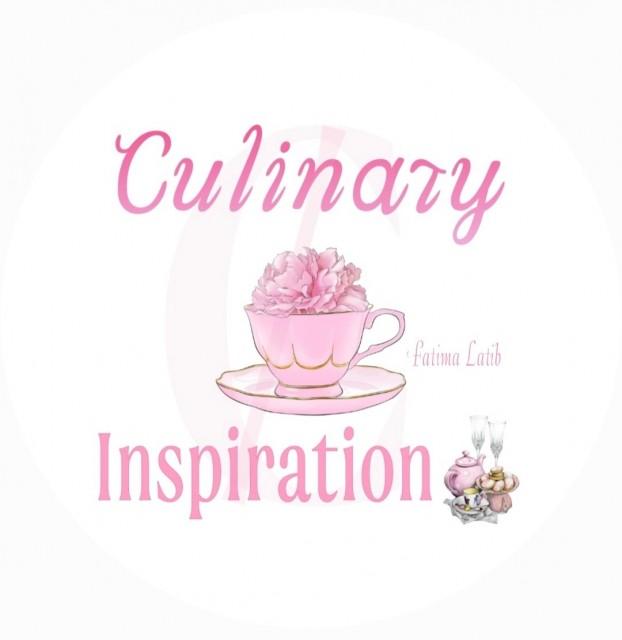 Fatima Latib
Grand Master
So grateful to be sharing my world with you 💛
www.culinaryskillsbyfatima.wordpress.com
---

South Africa
Joined 10 years ago
---
@_culinaryinspiration_
CREDITS
Recipe credit: Cosmopolitan Cuisine 1
Picture credit: Fatima Asif Latif ♡
@latif_fati
Recipe adapted by: Fatima Asif Latif ♡

Chinese chilli 🌶 chicken

Recipe credit: Cosmopolitan Cuisine 1
Picture Picture: Fatima Asif Latif ♡
@latif_fati

Bismillah hir Rahman nir Raheem


RECIPE
2 tablespoons oil½ cup chicken fillet - cut into matchsticks1 teaspoon chillie 🌶 garlic paste 1 cup green, red & yellow peppers sliced ½ cup carrots - cut into julienne strips1 teaspoon salt2 cups cooked rice3 tablespoons soya sauce 2 tablespoons chilli 🌶 sauce
1 egg for rice (I omitted) ½ cup spring onions chopped 2 eggs for omelette
1.Heat oil and stir fry chicken and chillie 🌶 garlic paste. 2. Add peppers and carrots and stir fry for 2 minutes. 3. Add the salt, cooked rice and soya sauce. 4. Break 1 egg in the centre of the rice, mix in with rice and add spring onions. (I skipped this). 5. Make omelette with eggs, salt, pepper, green chillies and dhania (coriander). 6. Cut omelette into strips and garnish rice with spring onions and omelette strips.

Chinese chilli 🌶 chicken Recipe tweaked by Fatima Asif Latif ♡
½ kg chicken fillet strips/ cubed. 1 teaspoon chillie 🌶 garlic paste1 teaspoon Robertsons steak and chops spice2 tablespoons Steers garlic sauce 1 teaspoon salt¼ cup lemon 🍋 juice
Tomato sauce mixture 3 tablespoons tomato sauce2 tablespoons lemon 🍋 juice 3 tablespoons butter
Marinate the chicken with all the ingredients. Cook on low till chicken is tender. Combine sauce ingredients together and cook on low heat till sauce boils. Add tomato 🍅 sauce mixture to the chicken and cook on low heat.
Serve with Chinese fried rice 🌾..
WOULD YOU LIKE TO ?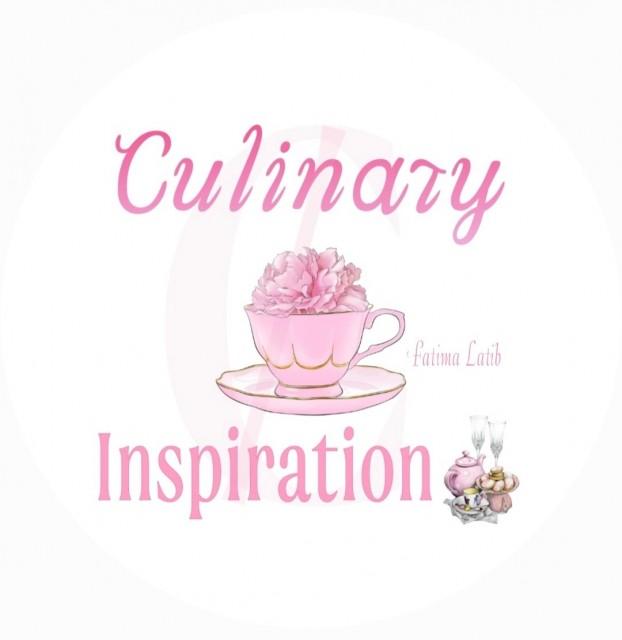 Fatima Latib
Grand Master
So grateful to be sharing my world with you 💛
www.culinaryskillsbyfatima.wordpress.com
---

South Africa
Joined 10 years ago
---
@_culinaryinspiration_
COMMENTS
You May Also Like
Suggest Recipes