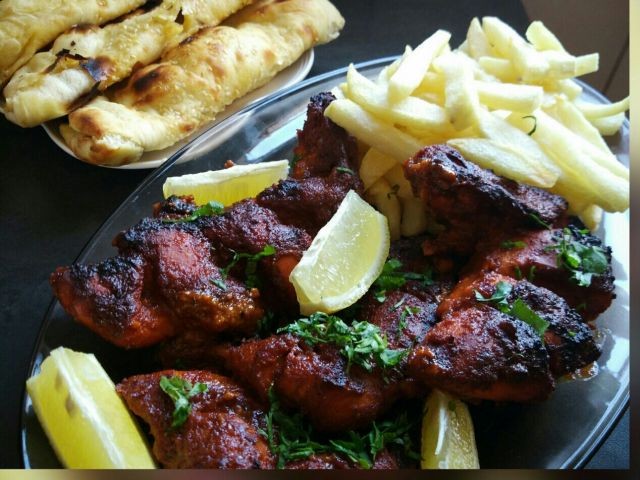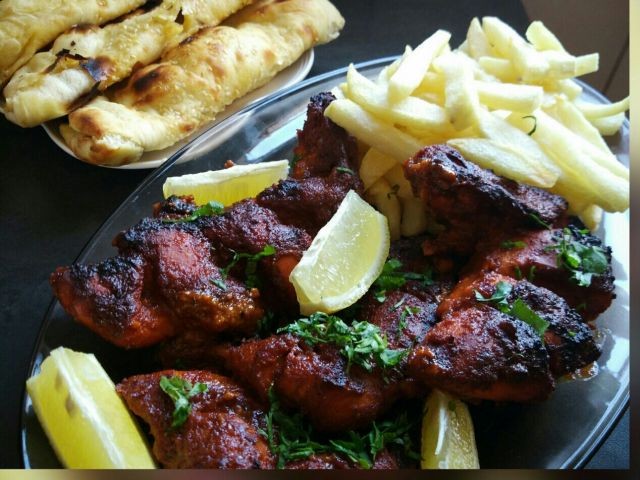 INGREDIENTS
Tandoori Chicken
Recipe and pic credit :Faaiza E

1 chicken pieced into 4 and cut a few slashes across
Marinate in the following :
1 tablespoon Shans tandoori spice
1 tablespoon Shans tikka spice
1 teaspoon BBQ spice
½ teaspoon fine red chillies or according to taste.
½ teaspoon black pepper
2 tablespoon crushed garlic
2 tablespoon tomato sauce
2-3 tablespoon lemon juice
1-2 tablespoon mayo OR plain yoghurt
1 tablespoon Steers sweet chillie sauce
1 tablespoon Steers peri peri sauce (optional.. if you want it hot)

METHOD
Marinate chicken for 2-3 hours or overnight.
Put in pyrex or oven proof pot... Dot with 65 gr butter..Cover with foil..Bake at 180 for about 1 hour.Remove foil and grill for about 15 minutes turning and basting with sauce from pot. make sure all sides get nicely brown and grilled...Serve with raita salad, chips and roghni naan.
*Make a raita salad with chopped cucumber, tomato, onion and dhania (coriander). add salt and pepper to taste. Mix in plain yoghurt..

alternatively.. it can be grilled on braai (bbq) ...
Comments ordered by Newest
---