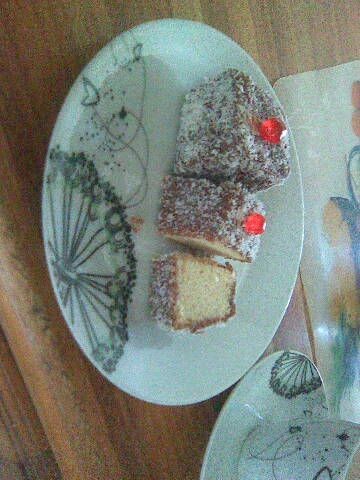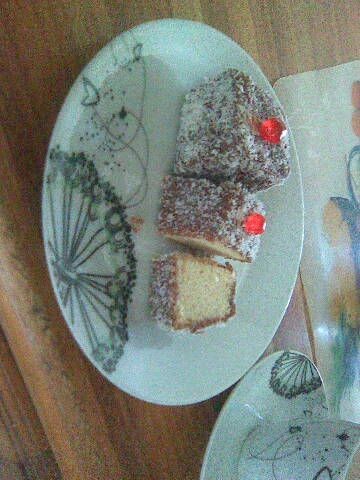 INGREDIENTS
VANILLA SPONGE:
500ml (2 cups) Huletts Castor Sugar
4 large eggs
250ml (1 cup) oil
5ml (1 teaspoon) vanilla essence
750ml (3 cups) flour, sifted
15ml (1 Tablespoon) baking powder
250ml (1 cup) milk
Desiccated coconut for coating

CHOCOLATE COATING:
500ml (2 cups) Huletts White Sugar
250ml (1 cup) hot water
45ml (3 Tablespoons) cocoa powder
15ml (1 Tablespoon) butter or brick
margarine

METHOD
VANILLA SPONGE:
1. Whisk castor sugar and eggs in a
mixer until light and fluffy.
2. Add oil and vanilla essence, mix
well.
3. Add sifted flour and baking
powder to mixture alternatively with
milk.
4. Pour the creamed mixture into a
greased oven tray and bake in a preheated
oven at 180ºC for 25 - 30 minutes or
until golden brown.
5. Allow to cool and cut into
squares.
CHOCOLATE COATING:
1. Heat sugar, cocoa, butter and
water until bubbly.
2. Allow to cool, dip sponge squares
into sauce and roll in coconut.

INFO / TIPS / CREDITS
By Aysha Dasoo
Comments ordered by Newest
---