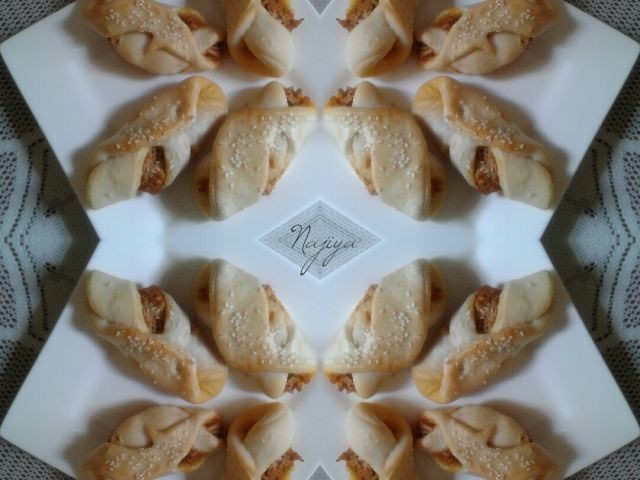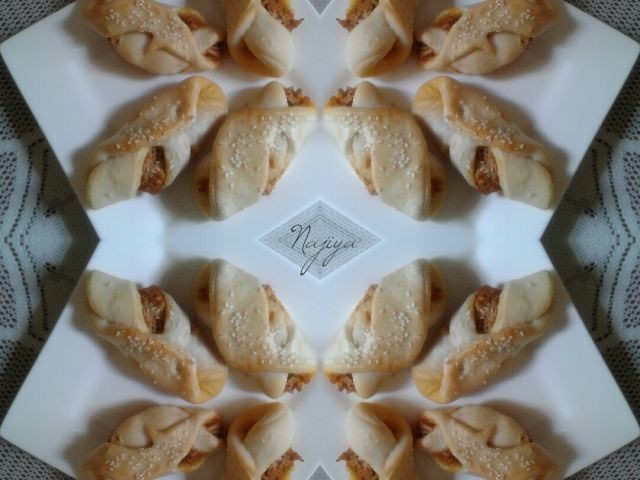 23
favs
0
coms
4.7K
views
Butter Chicken Turnovers
By Najiya
- MASTER CHEF
RECIPE

DOUGH:
5 cups flour
2 teaspoon salt
1 packet yeast
Quater cup sugar
1 cup oil
1 and quater cup boiling water
1 and quater cup cold milk
Mix dry ingredients together..
Add wet ingredients..
Mix well and knead to form a soft pliable dough
Allow to rise
Roll out and cut with a circle cutter..make 3 slits in middle of circle
Place a spoon of filling in middle and twist over so slits come to sides
Brush with egg..sprinkle with sesame seeds
Leave to rise and bake at 180 till golden
Filling:
Half kg chicken fillet cubed
add 2 it
1 teaspoon lemon juice
1 teaspoon g.garlic
4 tablespoon mayonaise
4 tablespoon steers peri peri
¼ cup sourmilk
1 teaspoon chilli powder
½ teaspoon haldi
salt
Allow to marinate!cook on low then add 1 fresh cream,1 teaspoon honey and 6 tablespoon tomato puree..allow to boil and thicken.
Advertise Here
Want to see your advert here ? find out how to advertise with us.
Learn more.
Comments
Ordered By Newest
---
---
Suggest Recipes
You May Like