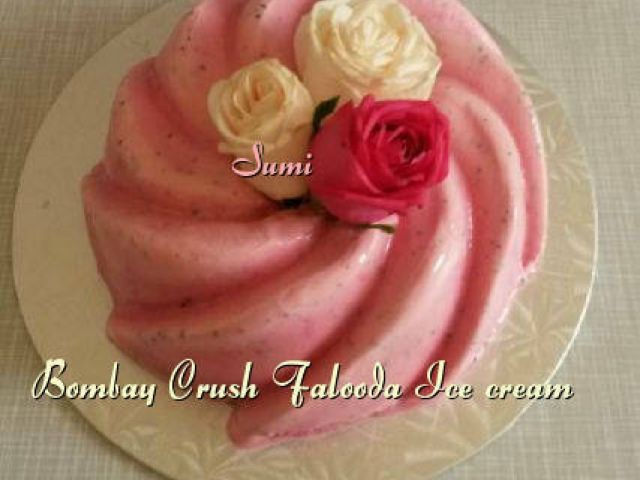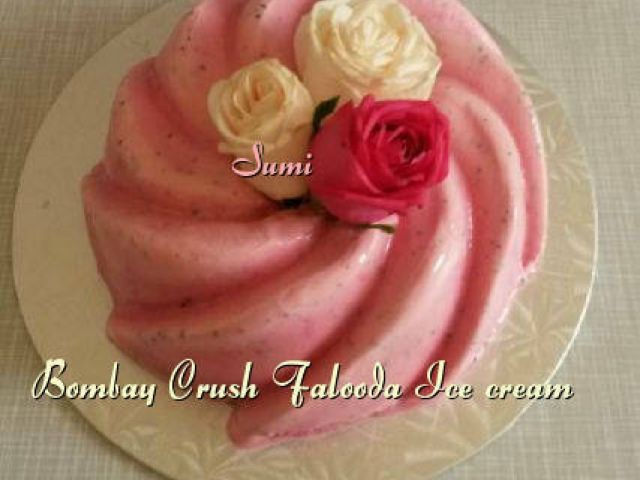 Bombay Crush Falooda Ice Cream
By Sumayah
- MASTER CHEF
RECIPE
Bombay crush flooda
Recipe credit. Fatima Moosa
Pic credit. Sumi
Soak 1 ½ tablespoon or more tukmaria seeds in water

Pre- made ghas (Falooda jelly)

1 cup water
1 teaspoon falooda powder
Rose syrup top sweeten

Method
Whisk all ingredients together. Boil on stove for few seconds. Pour in a dish. Let it set. Grate and. Set aside.

Falooda

Basic Recipe Milk Dessert

1 liter Milk
1 ½ teaspoon falooda powder
1 small nestle cream
½ tin condensemilk. ( Adjust to taste)
1 tablespoon sugar
½ teaspoon rose ess
½ teaspoon Elachi (cardomom) powder
I used ¼ cup rose syrup ( dias)

Method

Beat all the ingredients into the milk. Taste when adding sweetenings. Put on stove and as soon as it begins to boil remove from stove and cool. beat well till frothy. Fold in tukmaria seeds. Sat in a ring mould. Now slowly add grated jelly over. Let set. Unmould. Decorate as desired.

Falooda recipe credit : Indian delights

Sumi froze the dessert & turned it into an ice cream . Freeze over night .Both ways are very delish. choice is yours.
Comments ordered by Newest
---