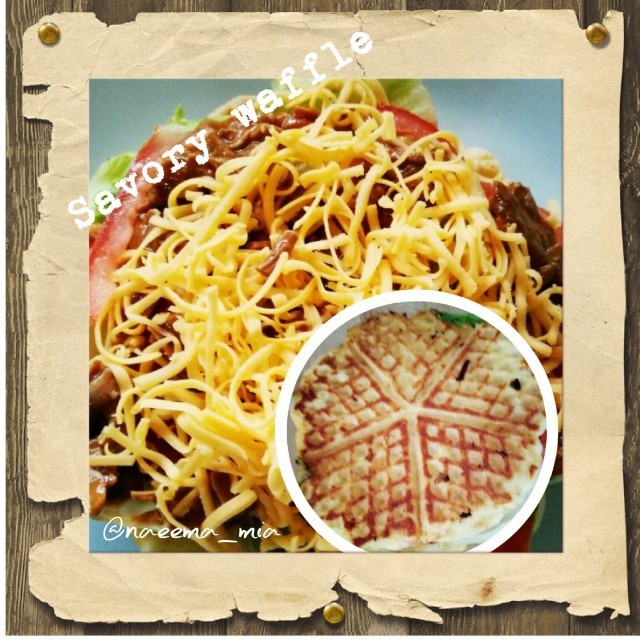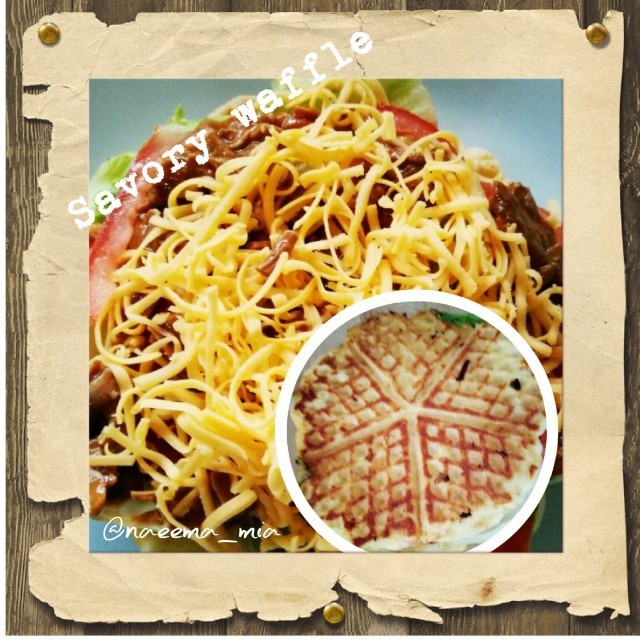 INGREDIENTS
Savory waffle
Recipe & Pic :@naeema_mia

Waffle :
2 eggs separated
¼ oil
1 ¾ cup milk
1 ¾ cup flour
1 teaspoon salt
½ teaspoon black pepper
¼ teaspoon mixed herbs
4 teaspoon baking powder


Filling:
½ kilo steak
1 teaspoon crushed garlic
1 teaspoon red masala
1 teaspoon vinegar
1 teaspoon BBQ spice
1 teaspoon BBQ 6 gun grill spice
2 teaspoon Steak and chop spice
3 tablespoon Machachos prego sauce
2 tablespoon tomato sauce
2 tablespoon mustard sauce

Sauce:
½ cup mayonnaise
2 tablespoon tomato sauce
2 tablespoon mustard sauce
2 tablespoon hot sauce
Mix everything together



METHOD
waffle :
Beat egg whites stiff set aside.

In a mixing bowl, add yolks, oil and milk and Beat.
Sift flour, Baking powder salt and pepper then add the herbs.
Add dry ingredients to the liquids, mix until well combined.
Lastly fold in egg whites.
Leave batter to stand for 10 minutes.
Heat waffle maker, pour laddle full of batter cook until done.

Filling:
Marinate steak with spice and sauces. Heat pot with ghee (Clarified butter), add steak and cook until tender and done. Use a fork and shread.

Spread mayonnaise on the waffle , add lettuce, tomatoe and steak on top, drizzle sauce over steak top with grated cheese. Add another waffle over. Heat a non stick pan toast both side.

INFO & TIPS
Waffle maker required
Comments ordered by Newest
---