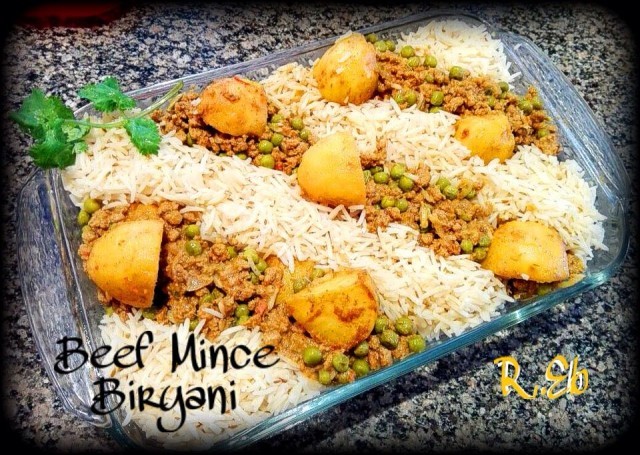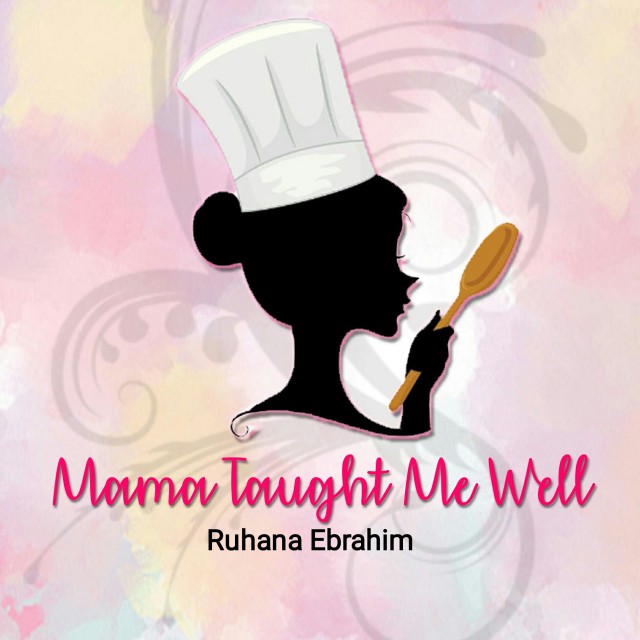 Ruhana Ebrahim
Grand Master
Interior Decorator.
Foodie!
Food styling.
Fusion Cooking.
Recreational baker.
Food Author of "Oh My Cupcakes!"
Mum and wife.
(Another 2 books on the way Insha Allah!)
---

South Africa
Joined 6 years ago
---
@mama_taught_me_well
RECIPE
Beef Mince Biryani
Pic cred: Ruhana EbrahimRec cred: @mama_taught_me_well
Ingredients:1kg lean beef mince2 large onions (sliced)3 lavang (cloves)4 pieces taj (cinnamon stick)3 elachie (cardamom) pods3 whole peppercorns2 star anise2 teaspoon jeeroo (cumin) seeds1 tablespoon red ginger garlic masala1 teaspoon salt2 teaspoon chilli powder2 teaspoon dhana jeeroo powder¼ teaspoon turmeric powder1 tablespoon brown vinegar1 teaspoon mustard powder1 teaspoon rough salt2 cups basmati rice3 large tomatoes (liquidized)¼ bunch dhania (coriander) (chopped fine)1 liter sourmilk1 cup frozen peasYellow food coloring3 potatoes (quartered, fried)dhania (coriander) chutneySaffron threadsBiryani or saffron essenceghee (Clarified butter)

METHOD1. Braise 1 onion in oil with 1 teaspoon jeeroo seeds and 2 pieces taj. Braise until golden and remove half and reserve.2. Add 4 cups water and 1 teaspoon rough salt and bring water to boil. 3. Add washed rice and boil till done (Rice must be cooked but firm. A tip- break a grain with your nail. If it breaks easily it is done).4. In a deep pot, braise other onion with jeeroo, taj, elachie, cloves, star anise and peppercorns.5. Add masala and spices, braise till fragrant, then add mince and mix in well.6. Add vinegar and mustard powder and mix in well.7. Allow mince water to reduce, then add peas and tomatoes. Cook till liquid has reduced. Add chopped dhania (coriander) and 250ml sourmilk to mince and remove from stove.8. Color potatoes before frying. When done add to mince.9. Spoon rice onto mince. Then spoon on rice the reserved onions.10. In a pan heat with ¼ cup water, saffron threads and few drops biryani essence. Heat till saffron colors water. Drizzle over rice.11. Place blobs of ghee (Clarified butter) / butter over rice.12. Place pot back on stove and steam altogether until rice is fluffy and all liquid has reduced.13. Make dhai by adding dhania (coriander) chutney (to taste), pinch salt, pinch sugar, pinch dhana jeeroo powder. Mix in well.14. Make raita by grating cucumber and adding to dhai. (I prefer to squeeze out excess cucumber juice so dhai doesnt become too thin).15. Serve with dhai/raita and fried papad.
POSTED ON
12 Feb 2017
WOULD YOU LIKE TO ?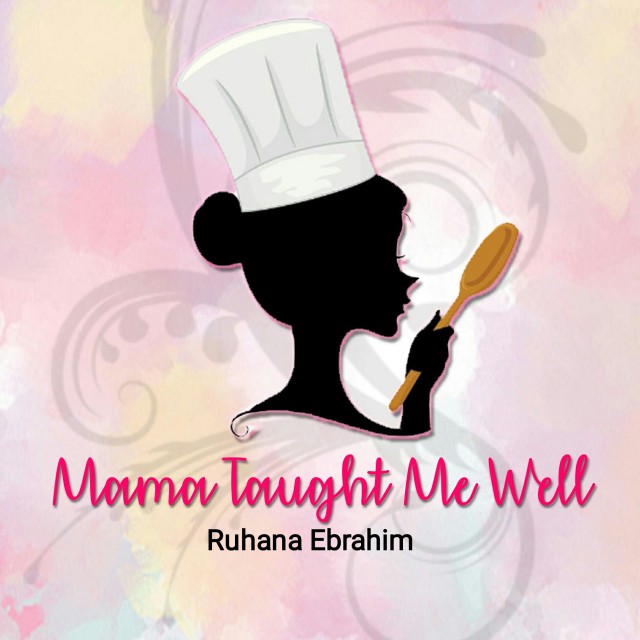 Ruhana Ebrahim
Grand Master
Interior Decorator.
Foodie!
Food styling.
Fusion Cooking.
Recreational baker.
Food Author of "Oh My Cupcakes!"
Mum and wife.
(Another 2 books on the way Insha Allah!)
---

South Africa
Joined 6 years ago
---
@mama_taught_me_well
COMMENTS
You May Also Like
Suggest Recipes