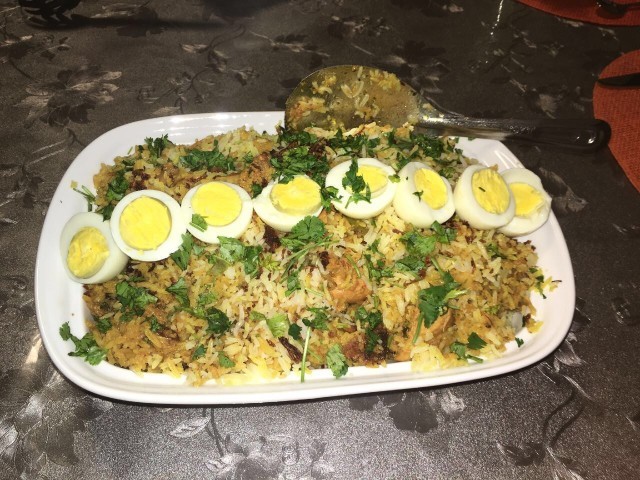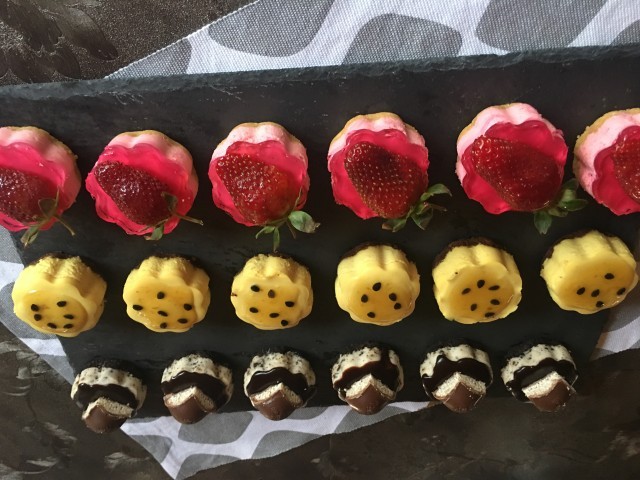 Mubina
Master Chef
Three lovely kids 👶🏻👲🏻👩🏻wonderful husband 💑 foodie n kitchen obsessed 🌺Instagram- @mubina_18
---

South Africa
Joined 5 years ago
---
@mubina_18
INGREDIENTS
Pic :- @mubina_18
Indian biryani
Delhi darbar restaurant
2 kg chicken
4 sticks cinnamon
7-8 cloves
8 -10 pods of cardamom
1 teaspoon shajeera (caraway seeds)
½ teaspoon white jeera
¼ teaspoon nutmeg
¼ teaspoon mace
2 tablespoon ginger-garlic paste
400 g curd
Juice of one medium-sized lemon
1 teaspoon turmeric
1 teaspoon red chilli powder
½ kg potatoes peeled raw and cut into four pieces each
250 g brown onions fried to be crisp (Birista is the normal Indian cooking word)
A pinch of garam masala
125 g ghee (Clarified butter)
Salt to taste
Second Stage Ingredients
1 kg rice
200 g of ghee (Clarified butter)
6 – 7 strands of Kesar (saffron) (saffron) (Saffron in water)
Kneaded flour
Method:
First Stage
Mix all the first-stage ingredients and set aside for 20 minutes.
Put the marinade into a big vessel and pour 125 grams of ghee (Clarified butter) on top of the mixture and sprinkle with brown onions.
METHOD
Second Stage
Add the rice above the marinade and put 1/4th of the par-boiled rice on top of the entire chicken mixture. Add the remaining cooked rice after a little while.
Mix the saffron in water and sprinkle on the top of the rice for colour and flavour.
Pour the remaining ghee (Clarified butter) evenly on top of the rice.
Final Dum Procedure
Now, the biryani is ready to be cooked on dum.
Seal a lid on top of the vessel with kneaded flour to seal it tight and put it on a high flame till the steam starts coming out from the sides of the vessel.
Put the vessel on a stove for one hour on a low flame so the meat is cooked through. Serve hot.
Chef's tip
Keep a check on the biryani in the last 15 minutes to avoid overcooking
POSTED ON
23 May 2017
WOULD YOU LIKE TO ?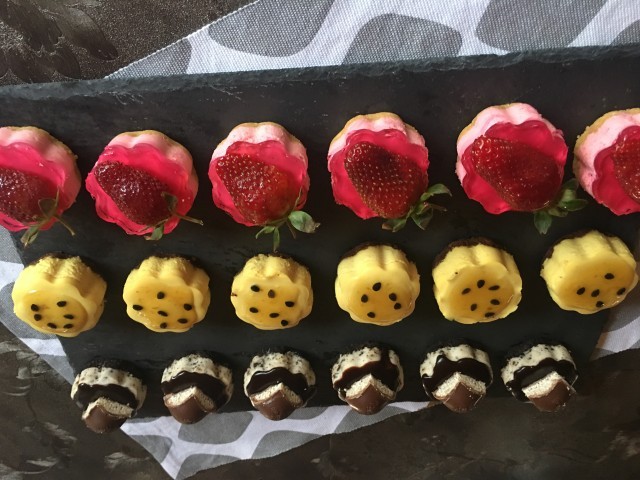 Mubina
Master Chef
Three lovely kids 👶🏻👲🏻👩🏻wonderful husband 💑 foodie n kitchen obsessed 🌺Instagram- @mubina_18
---

South Africa
Joined 5 years ago
---
@mubina_18
COMMENTS
You May Also Like
Suggest Recipes