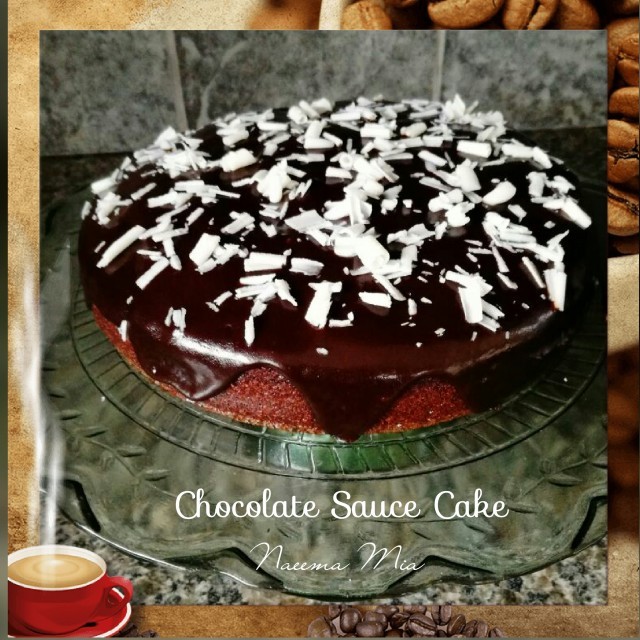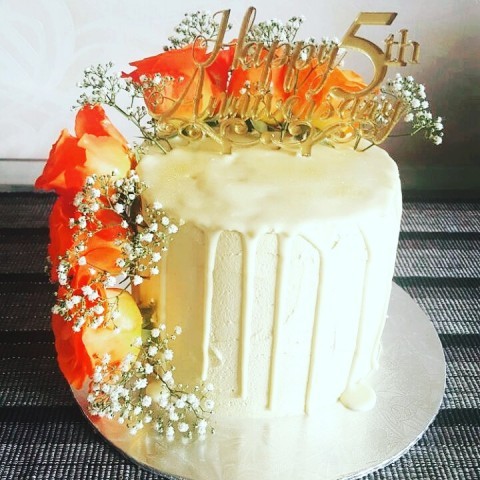 Naeema Mia
Master Chef
---

South Africa
Joined 6 years ago
---
@thedazzlingdishes
INGREDIENTS
Chocolately chocolate sauce cake
Recipe & Pic :@naeema_mia

Cake :
50 ml cocoa powder
125ml boiling water
60ml oil
5ml vanilla essence
3 extra large eggs (separated)
180g castor sugar
170g flour
7,5ml baking powder


Sauce :
150ml water
80ml sugar
15ml Cocoa powder
15ml corn flour
10ml coffee granules
20g butter



METHOD
Cake :
- Pre-heat oven to 180°Cup
- Beat egg whites stiff, set aside.
-Place the cocoa in jug, with boiling water & mix. - Add oil and vanilla, mix well.
- Place yolks and sugar in a bowl, beat well.
- Add the oil mixture to yolks and sugar, beat until smooth.
- Sieve dry ingredients into yolks, stir until well blended.
- gently fold in egg whites, don't over mix as it will take the lightness of the cake .
- pour batter into prepared baking tin.
- Bake for 30min or until skewer inserted comes out clean.
- place cake on to a wire rack to cool completly.

Sauce :
- in a saucepan, add all the ingredients..
- stir until sugar dissolved.
- bring to a boil until sauce thickens.
- cool slightly, pour over cool cake.

INFO & TIPS
Optional: add 100g roasted walnuts, hazelnuts or almonds on top of the cake before pouring the sauce.
POSTED ON
12 Feb 2017
WOULD YOU LIKE TO ?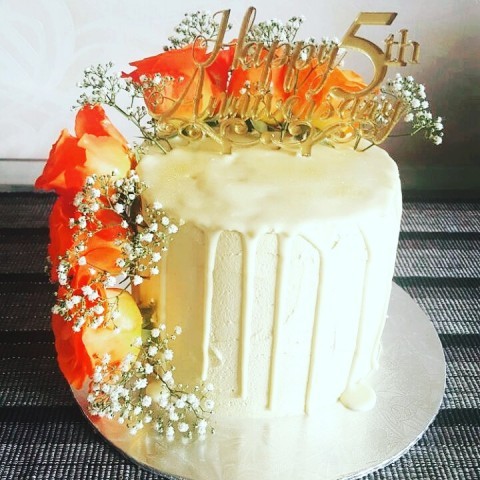 Naeema Mia
Master Chef
---

South Africa
Joined 6 years ago
---
@thedazzlingdishes
COMMENTS
You May Also Like
Suggest Recipes