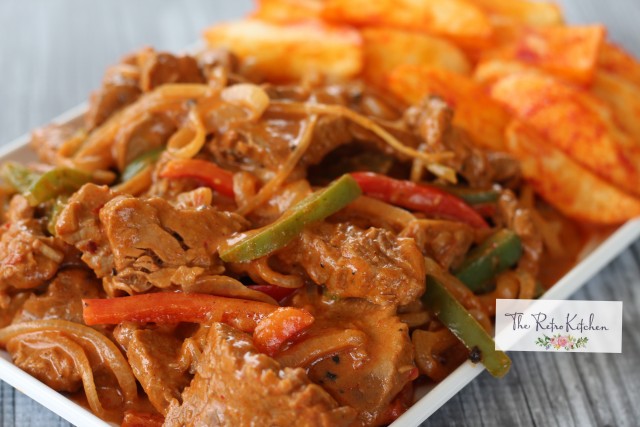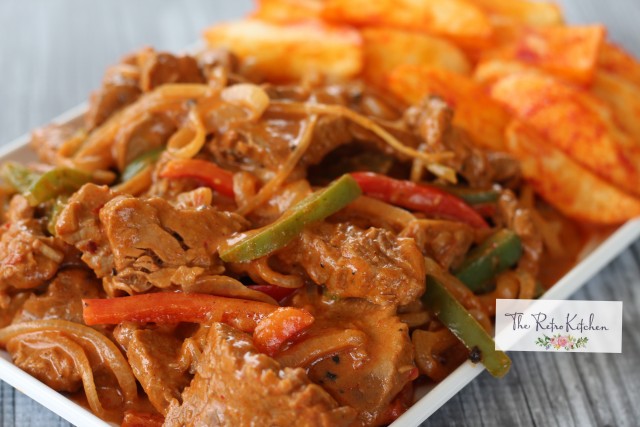 RECIPE
Recipe credit : maa'ida cookbook
1kg steak
2 teaspoon salt
2 teaspoon crushed Jeeru (Cumin) (cumin)
2 teaspoon lemon pepper
2 teaspoon chili powder
2 teaspoon chili sauce
2 teaspoon ground garlic
2 teaspoon barbecue sauce
4 tablespoon vinegar
Marinate steak with all above.
Cook in pot with some butter till soft and juicy.
Vegetables
2 onions
1 green pepper
1 red pepper
Oil
Slice onions thinly.
Cut peppers into strips.
Heat a little oil in a pan and stir fry the onions and peppers and add to steak.
Sauce
4 tablespoon Peri peri sauce
3 tablespoon mayonnaise
3 tablespoon Worcestershire sauce
2 tablespoon tomato sauce
Mix all the sauces together.
Add to steak and veggies.
Simmer until slightly thick.
This was enjoyed with chips (salt, chili powder and vinegar) and rolls.
Comments ordered by Newest
---