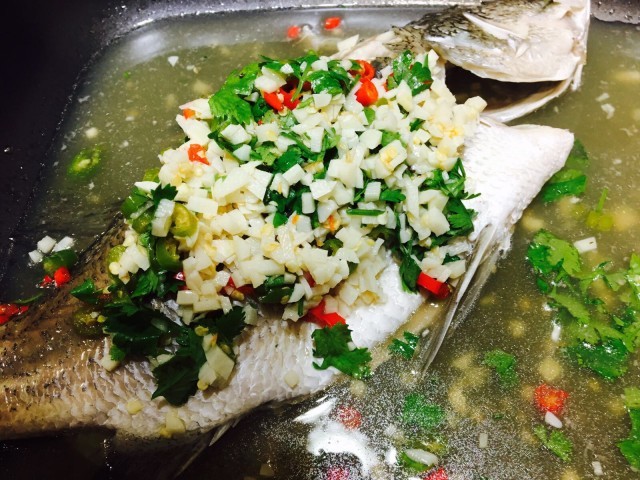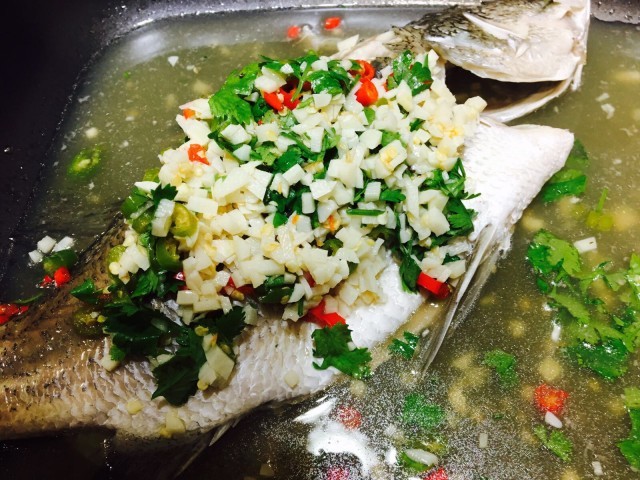 INGREDIENTS
1 medium size sea bass /red snapper
1 ginger
2 stalk of lemongrass
5 cloves Garlics
2-3 bird eye chilies
2 stalk of Chinese parsley
Chicken broth
2 tablespoons palm sugar
Lime juice
Fish sauce


METHOD
Steam fish
Clean the fish thoroughly
Sliced the ginger
Sliced the lemongrass
Put the sliced ginger and lemongrass in the fish and around the fish
Steam it for 10-15mins

For sauce
Chopped the garlic, bird eye chilies and Chinese parsley and put it aside

Next, Boil the chicken broth in the sauce pan and put in the palm sugar and stir it evenly
Remove the sauce pan from the heat and put in the garlic, bird eye chilies, Chinese parsley and lime juice in the sauce pan. Stir it well.

Once the fish is done, pour the sauce over the steam fish and your are ready to serve it.
INFO / TIPS / CREDITS
It should have a few different taste in the sauce, sweet, sour & spicy.
Comments ordered by Newest
---