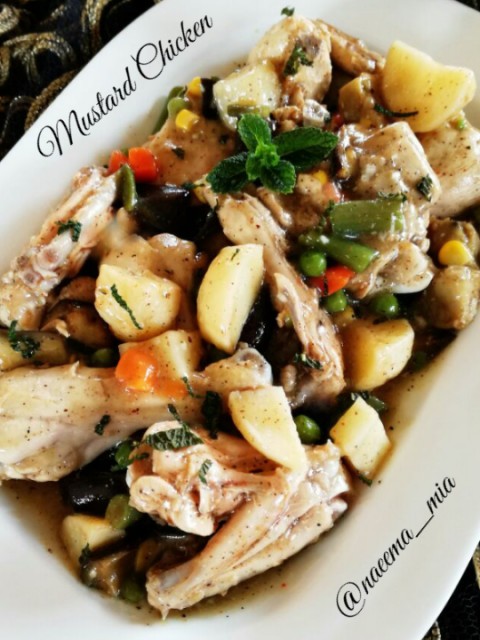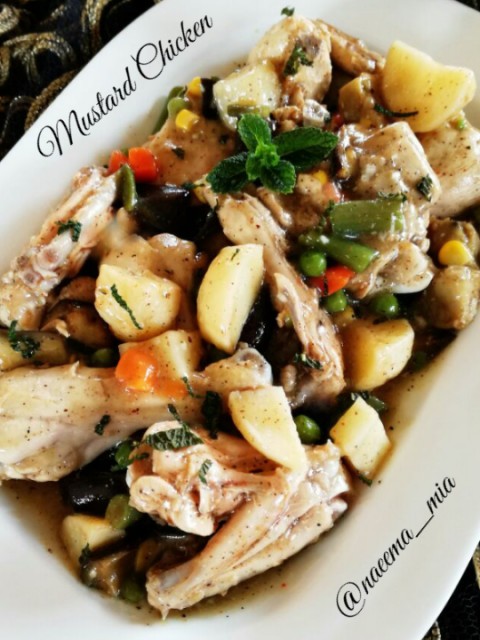 6
favs
0
coms
3K
views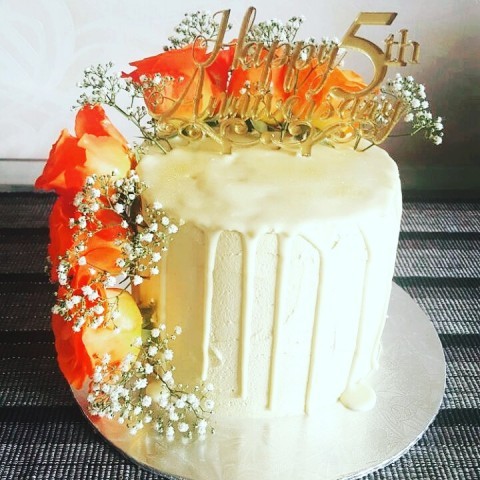 Naeema Mia
MASTER CHEF
407
2.2M
618

INGREDIENTS
Mustard chicken
Recipe by :@naeema_mia
Pic credit :@naeema_mia

1 chicken cut and washed
1 teaspoon salt
1 teaspoon teaspoon mustard powder
½ teaspoon chilli powder
½ teaspoon lemon pepper
¼ teaspoon freshly ground pepper
2 teaspoon vinegar
1 tablespoon tablespoon corn flour
½ cup water
1 cup frozen mix veg
1 medium brinjal
2 small potatoes




METHOD
Cut brinjal and potatoes in cubes . Fry in hot oil golden brown. Set aside.
Combine spices with chicken.
Heat pot with ghee (Clarified butter) & 1 clove garlic sliced.
Add the chicken cook for 10 minutes.
Mix water and corn flour add to the chicken with frozen vegetables. Cook.
Lastly add the brinjal and potatoes.

INFO & TIPS
Serve with hot Roti or Butter Naan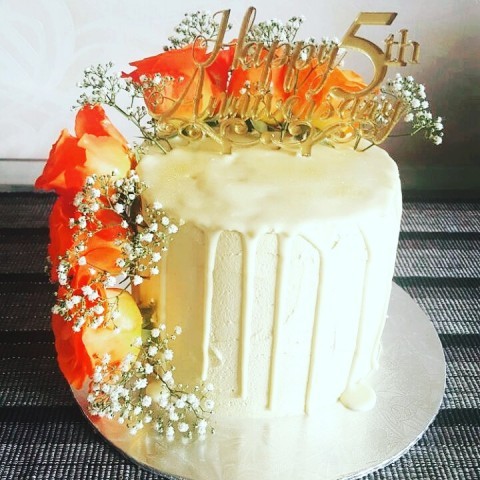 Naeema Mia
MASTER CHEF
407
2.2M
618

Comments
Ordered By Newest
---
---
Suggest Recipes
You May Like
Mustard Chicken is part of the
Chicken
recipes category