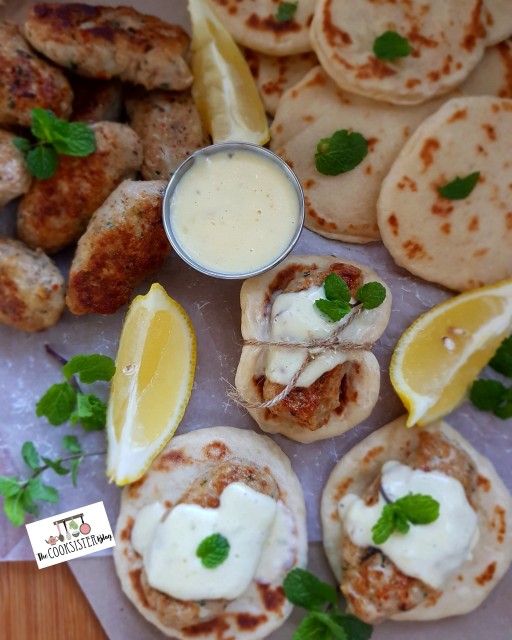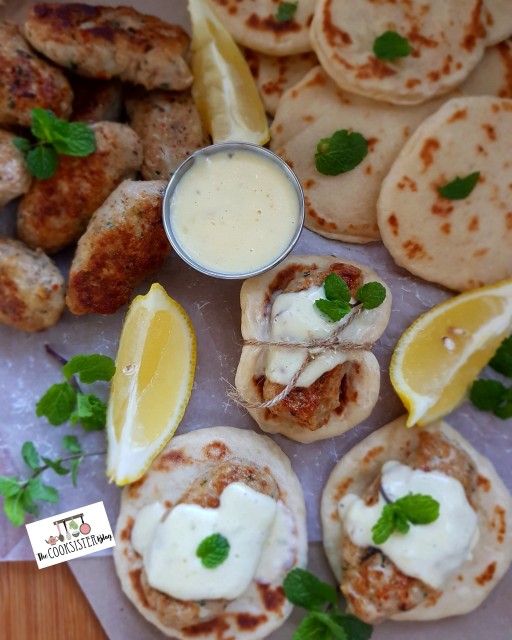 17
favs
0
coms
2K
views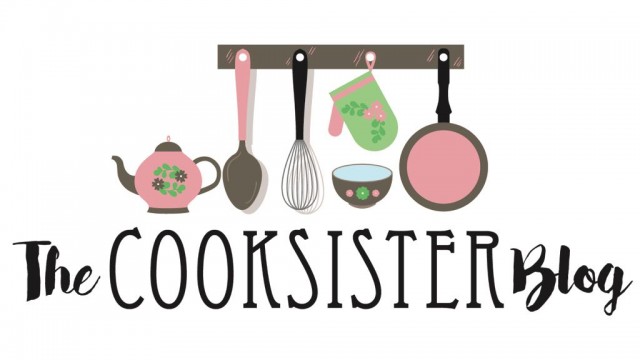 Thecooksisterblog
KITCHEN FUNDI
98
436.9K
228

Blogger • Food stylist and photography...
INGREDIENTS
Recipe credit: Nasreen Patel
Instagram: @thecooksisterblog

Ingredients :

1 kg chicken mince
2 onions (grate and squeeze out water)
1 ½ teaspoon crushed Jeeru (Cumin)
1 ½ teaspoon crushed dhania (coriander) seed
1 full teaspoon salt
1 teaspoon ground green chillies
1 ½ teaspoon chicken spice
1 teaspoon garam masala
¼ cup greens (chopped)
1 tablespoon pickled jalapeños (chopped)
1 teaspoon lemon pepper
2 tablespoons ground almond powder
2 teaspoon garlic
4 tablespoons olive oil
4 tablespoons butter

Buttery garlic sauce :

Ingredients :

3 tablespoons butter
¼ cup mayonnaise
½ cup garlic sauce
¼ teaspoon salt
Dash of white pepper
¼ teaspoon crushed garlic
2 tablespoons lemon juice



METHOD
Method :

Mix all the ingredients into mince till well combined. Refrigerate for at least an hour and form into log shapes with oiled hands. Fry in olive oil and butter till done. Serve with mini pitas and sauce.

Sauce :
Method :

Add all ingredients into a frying pan and boil till thickish.
Advertise Here
Want to see your advert here ? find out how to advertise with us.
Learn more.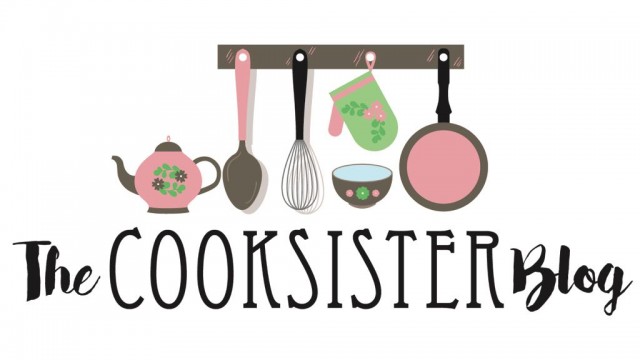 Thecooksisterblog
KITCHEN FUNDI
98
436.9K
228

Blogger • Food stylist and photography...
Comments
Ordered By Newest
---
---
Suggest Recipes
You May Like