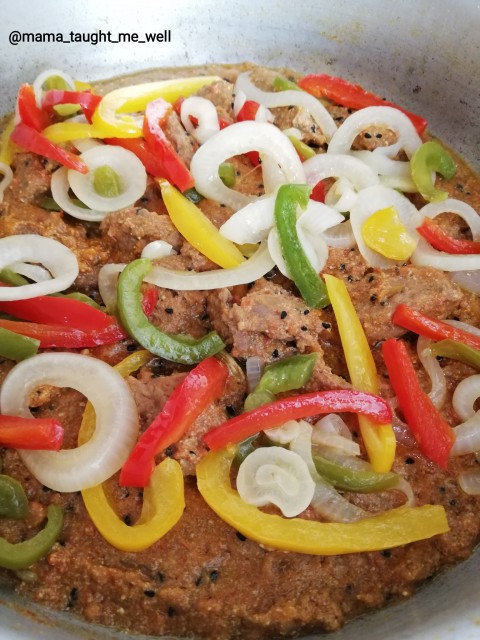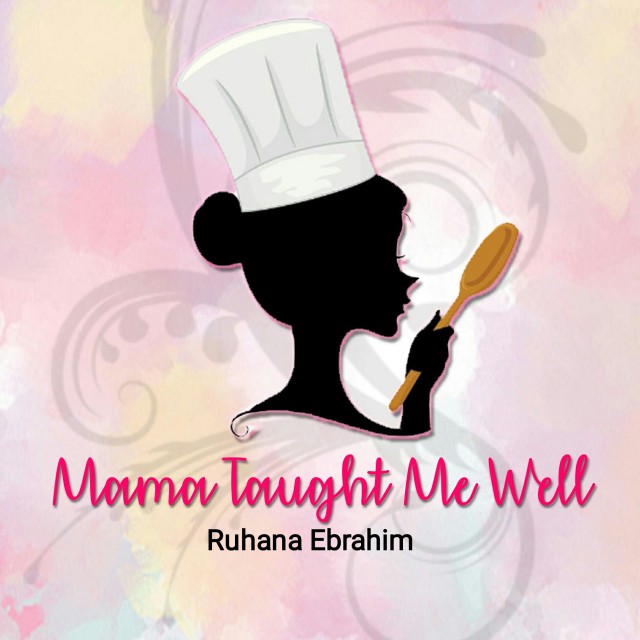 Ruhana Ebrahim
Grand Master
Interior Decorator.
Foodie!
Food styling.
Fusion Cooking.
Recreational baker.
Food Author of "Oh My Cupcakes!"
Mum and wife.
(Another 2 books on the way Insha Allah!)
---

South Africa
Joined 6 years ago
---
@mama_taught_me_well
RECIPE
Beef Karahi
Rec cred: Ruhana EbrahimPic cred: @mama_taught_me_well
Ingredients:1kg beef pieces/ rump steak pieces4 tablespoon ghee (Clarified butter) 2 onions (sliced)2 star anise3 elachie (cardamom) pods2 bay leaves1 teaspoon kulunji (onion) seeds4 large tomatoes 2 tablespoon red ginger garlic masala2 tablespoon brown vinegar2 teaspoon mustard powder2 teaspoon chilli powder½ teaspoon turmeric powder2 teaspoon dhana jeeroo powder1 teaspoon salt1 teaspoon garum masala1 teaspoon kasturi Methi (Fenugreek) (optional)6 tablespoon double thick plain yoghurt
Garnish-Robot peppers (julienned)Onion (sliced in rings)
Method1. Melt half of ghee (Clarified butter) in pot.2. Add in 2/3 of sliced onion and braise till golden.3. Place in liquidizer with chopped tomatoes and a little water. Blend.4. Heat remainder ghee (Clarified butter), add remainder onion with kulunji, star anise, elachie and bay leaves.5. Cook until onions are lightly golden.6. Add masala, vinegar, mustard powder and spices.7. Braise till fragrant, then add beef pieces.8. Seal well, then add in liquidized tomatoes and 2 cups water.9. Cook on medium heat till reduced.10. Check if beef is tender, then add yoghurt and kasturi Methi (Fenugreek).11. Cook until oil comes on top & gravy is thickened.12. Stir fry peppers and onion, then place over karahi. Serve with naan bread/ roti/ basmati rice.
POSTED ON
28 Dec 2018
WOULD YOU LIKE TO ?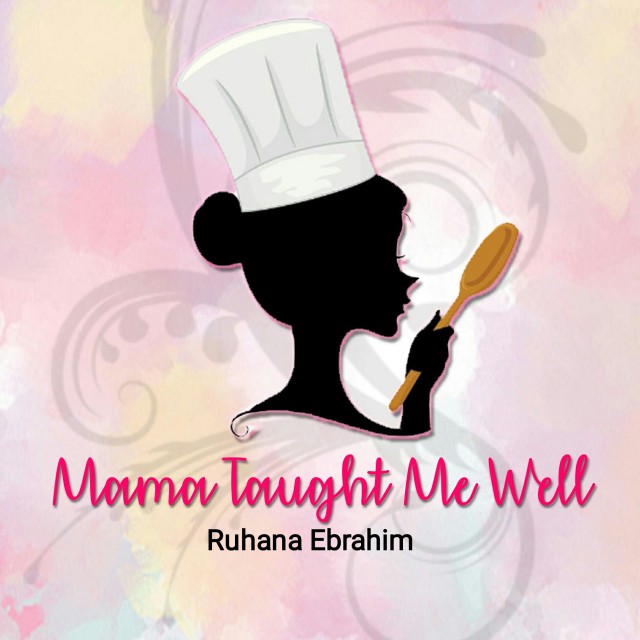 Ruhana Ebrahim
Grand Master
Interior Decorator.
Foodie!
Food styling.
Fusion Cooking.
Recreational baker.
Food Author of "Oh My Cupcakes!"
Mum and wife.
(Another 2 books on the way Insha Allah!)
---

South Africa
Joined 6 years ago
---
@mama_taught_me_well
COMMENTS
You May Also Like
Suggest Recipes