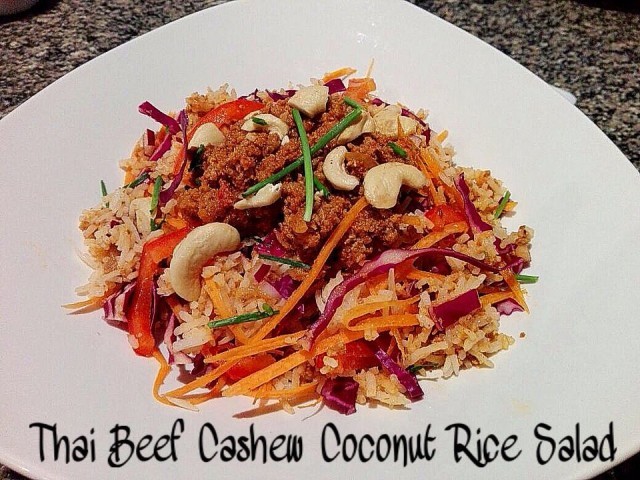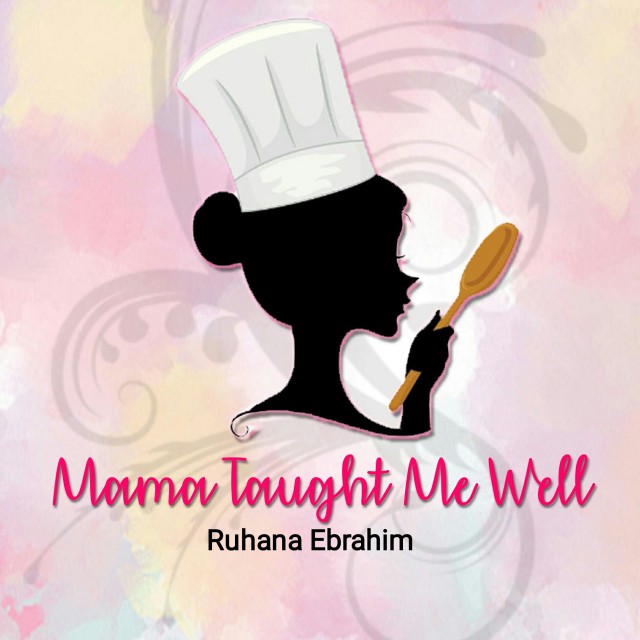 Ruhana Ebrahim
Grand Master
Interior Decorator.
Foodie!
Food styling.
Fusion Cooking.
Recreational baker.
Food Author of "Oh My Cupcakes!"
Mum and wife.
(Another 2 books on the way Insha Allah!)
---

South Africa
Joined 6 years ago
---
@mama_taught_me_well
INGREDIENTS
Thai Beef Cashew Coconut Rice Salad

Rec cred: ruhana ebrahim
Pic cred: @mama_taught_me_well

INGREDIENTS
Coconut Rice:
1½ cups basmati rice
1 can coconut milk
1 teaspoon rough salt
1 cup water

Salad:
2 red peppers, finely chopped
½ red cabbage, shredded
1½ cups carrots, shredded
1 small red onion, finely diced
¼ cup coriander, chopped
¼ cup spring onions, thinly sliced
1 cup cashews, finely chopped (few reserved for garnish)

Beef-
1 teaspoon red chilli paste
1 tablespoon ground garlic
1 teaspoon ground ginger
3 tablespoon oil
200g minced beef
Salt to taste
1 teaspoon red chilli flakes
good pinch of sugar
2 tablespoon fish sauce
1 tablespoon lime juice
¼ cup water
handful of Thai basil

Dressing for salad:
2 tablespoon lime juice
2 tablespoon olive/sesame oil
1 tablespoon fish/soy sauce
pinch brown sugar
Pinch ground garlic
Pinch ground ginger
1 fresh red chilli (deseeded and sliced)



METHOD
Rinse the rice well until the water runs clear.
In a medium-sized pot, mix together the rice, coconut milk, salt, and water. Cover and bring to a boil.
Once the pot reaches a rolling boil, reduce heat to low and let simmer for 30 minutes. After 30 minutes, turn off heat and let sit (with lid on) for an additional 10 minutes.

Heat oil, add chillies, ginger, garlic, salt and chilli flakes. Add mince and mix well. Cook till browned, then add lime, fish sauce, sugar and water.
Cook till done, add basil and mix in.

Fluff the rice and combine it with the minced beef, chopped vegetables and cashews, reserve a few whole cashews to garnish.
Mix all ingredients for dressing, drizzle over salad.
POSTED ON
15 Apr 2017
WOULD YOU LIKE TO ?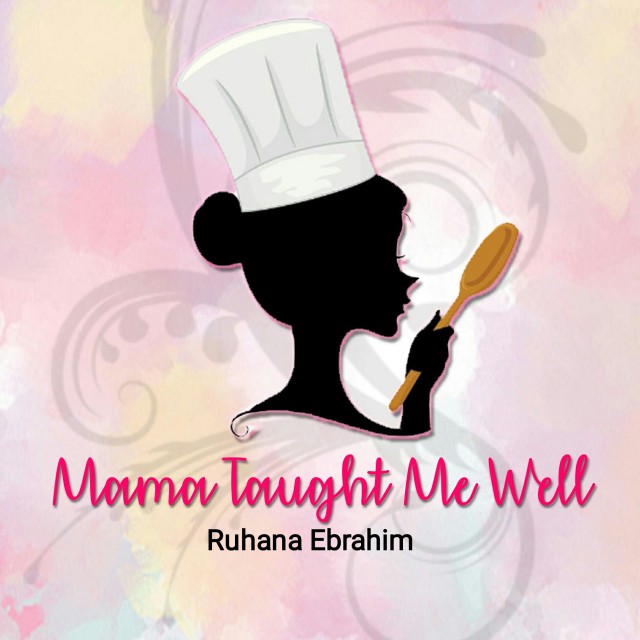 Ruhana Ebrahim
Grand Master
Interior Decorator.
Foodie!
Food styling.
Fusion Cooking.
Recreational baker.
Food Author of "Oh My Cupcakes!"
Mum and wife.
(Another 2 books on the way Insha Allah!)
---

South Africa
Joined 6 years ago
---
@mama_taught_me_well
COMMENTS
You May Also Like
Suggest Recipes