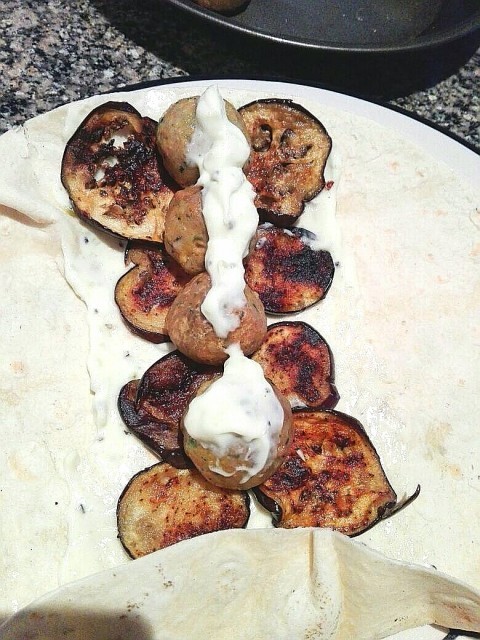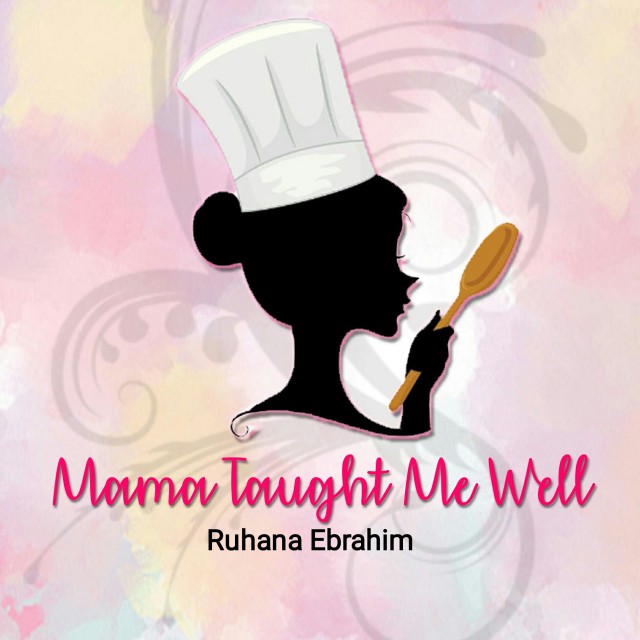 Ruhana Ebrahim
Grand Master
Interior Decorator.
Foodie!
Food styling.
Fusion Cooking.
Recreational baker.
Food Author of "Oh My Cupcakes!"
Mum and wife.
(Another 2 books on the way Insha Allah!)
---

South Africa
Joined 6 years ago
---
@mama_taught_me_well
INGREDIENTS
Tzatziki Meatball Wraps With Grilled Brinjal

Rec cred: Ruhana Ebrahim
Pic cred: @mama_taught_me_well

*used store bought wraps.

Ingredients:
Meatballs:
•500g mutton mince (washed and drained),
•2 tablespoon ground garlic,
•1 teaspoon Jeeru (Cumin) seeds,
•1 large onion (grated, liquid squeezed out),
•1 teaspoon salt,
•40g chopped coriander,
•40 chopped spring onions,
•1 teaspoon crushed black pepper,
•1-2 teaspoon ground green chilli,
•pinch turmeric powder,
•1 teaspoon dhana Jeeru (Cumin) powder,
•dash lemon juice.

Tzatziki:
•500ml Greek Yoghurt,
•1 tablespoon ground garlic,
•1-2 tablespoon mayonnaise,
•Salt (to taste)
•Pinch sugar,
•Crushed black pepper,
•Sliced cucumber
(optional- pinch ground green chilli)

Brinjal:
Sliced, dunked in lemon water, fry with a drizzle of oil till golden either side. Season with sprinkle of salt.
METHOD
1. Mix all ingredients into mince. Roll small even sized meatballs and place in refrigerator to firm up.
2. Preheat oven to 180 °Cup.
3. Mix tzatziki and leave in the fridge to chill.
4. Spray 'and Cook a baking tray.
5. Line firmed meatballs on tray and bake till golden on the outside but still juicy on the inside.
6. Place wraps on a hot tawa to heat up. Then place down fried brinjal, cooked meatballs and chilled tzatziki sauce.
7. Fold wrap. Serve immediately.

Note: pitas can be used in place of wraps. (I didnt have cucumber on hand)
POSTED ON
18 May 2017
WOULD YOU LIKE TO ?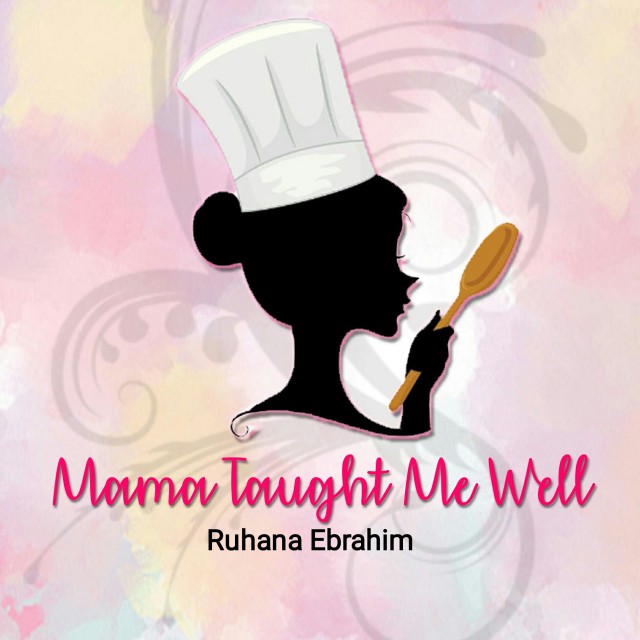 Ruhana Ebrahim
Grand Master
Interior Decorator.
Foodie!
Food styling.
Fusion Cooking.
Recreational baker.
Food Author of "Oh My Cupcakes!"
Mum and wife.
(Another 2 books on the way Insha Allah!)
---

South Africa
Joined 6 years ago
---
@mama_taught_me_well
COMMENTS
You May Also Like
Suggest Recipes