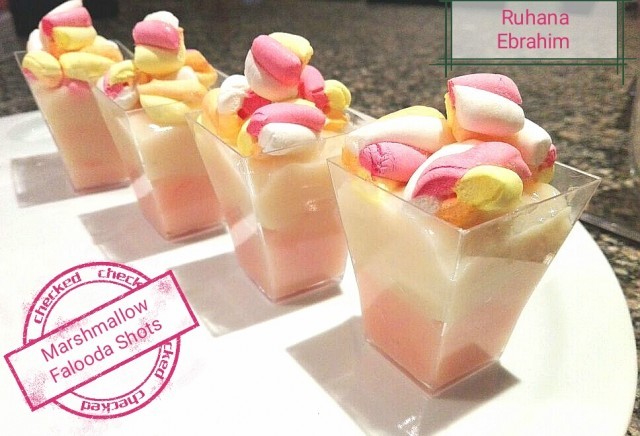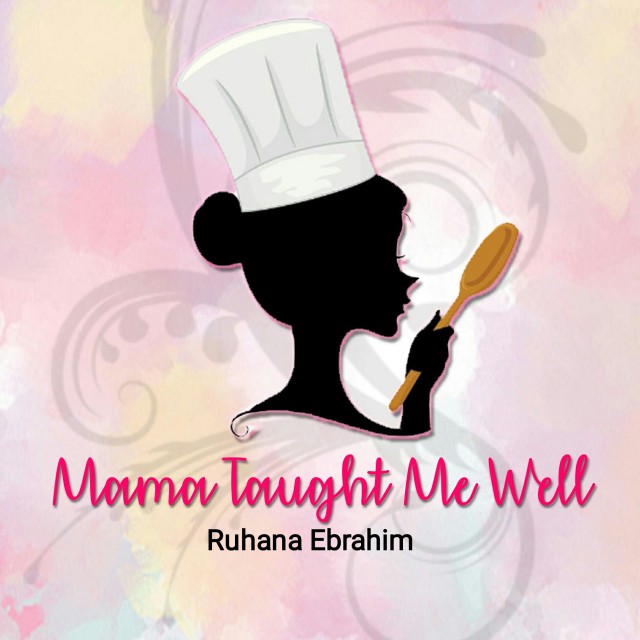 Ruhana Ebrahim
Grand Master
Interior Decorator.
Foodie!
Food styling.
Fusion Cooking.
Recreational baker.
Food Author of "Oh My Cupcakes!"
Mum and wife.
(Another 2 books on the way Insha Allah!)
---

South Africa
Joined 6 years ago
---
@mama_taught_me_well
RECIPE
2 Toned Marshmallow Falooda
Pic cred: Ruhana EbrahimRec cred: @mama_taught_me_well
Ingredients:3 ½ cups milk155g tin Nestle dessert cream20 white marshmallows (normal sized)½ teaspoon falooda powderFirdous Marshmallow syrupSugar (to taste if needed)
Optional Toppings-Whipped creamTwister marshmallows (snipped in pieces)
Method:1. Heat milk, cream and sugar in pot, add marshmallows and whisk until almost to boil, then add falooda powder.2. Bring to boil, allowing powder to activate, then remove from heat and allow to cool a little.3. Add 2 tablespoon syrup into half. Leave the other half plain.4. Pour into shot glasses/dessert cups or serving dish.5. Allow to set 2-3 hours and decorate with whipped cream and marshmallow pieces.
POSTED ON
03 Jul 2017
WOULD YOU LIKE TO ?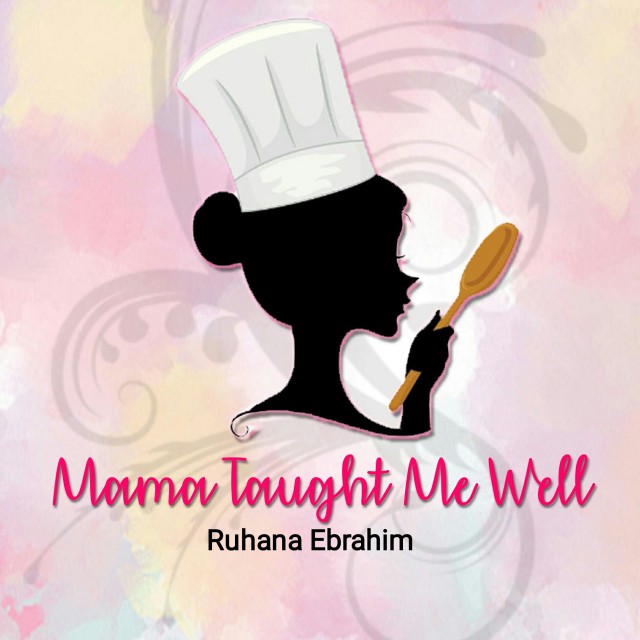 Ruhana Ebrahim
Grand Master
Interior Decorator.
Foodie!
Food styling.
Fusion Cooking.
Recreational baker.
Food Author of "Oh My Cupcakes!"
Mum and wife.
(Another 2 books on the way Insha Allah!)
---

South Africa
Joined 6 years ago
---
@mama_taught_me_well
COMMENTS
You May Also Like
Suggest Recipes