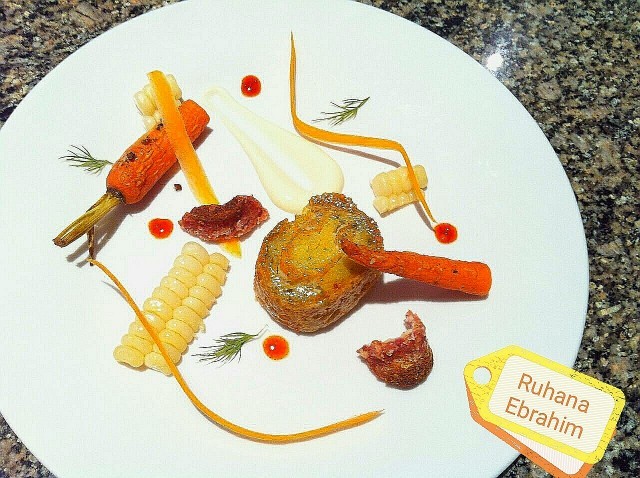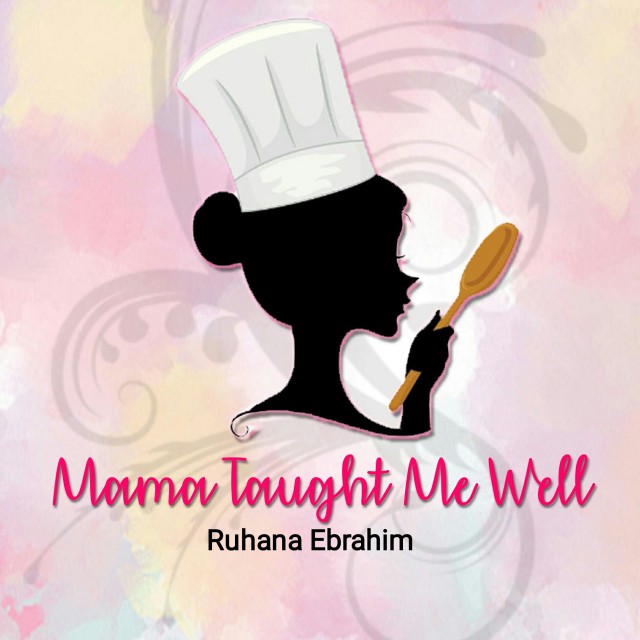 Ruhana Ebrahim
GRAND MASTER
Interior Decorator.
Foodie!
Food styling.
Fusion Cooking.
Recreational baker.
Food Author of "Oh My Cupcakes!"
Mum and wife.
(Another 2 books on the way Insha Allah!)
---

South Africa
Joined 5 years ago
---
@mama_taught_me_well
RECIPE
Side of 3 Veg

Rec cred: ruhana ebrahim
Pic cred: @mama_taught_me_well

Ingredients:
Corn on cob
Potato
Potato skin
Chip spice
Carrots
Butter
Salt and pepper
Honey
Fresh dill
Sour cream
Pinch sugar
1 teaspoon crushed garlic
Chilli sauce

Method:
Steam corn with water and pinch salt.
When done baste with little butter.
In a pan steam carrots with a blob of butter and dill.
Season with salt and few drops honey and allow carrots to glaze.
Bake potato in microwave.
When soft and fluffy, cut potato ends of, then cut remainder into thirds, season with chip spice and place a piece of butter on potato and place in oven under hot grill.
Season sour cream with sugar, garlic and salt.
Deep fry potato skins and season with chip spice.
Place all veg into serving dish. Drizzle sour cream and sauce over and serve.

Arrange as desired.
POSTED ON
05 Jul 2017
WOULD YOU LIKE TO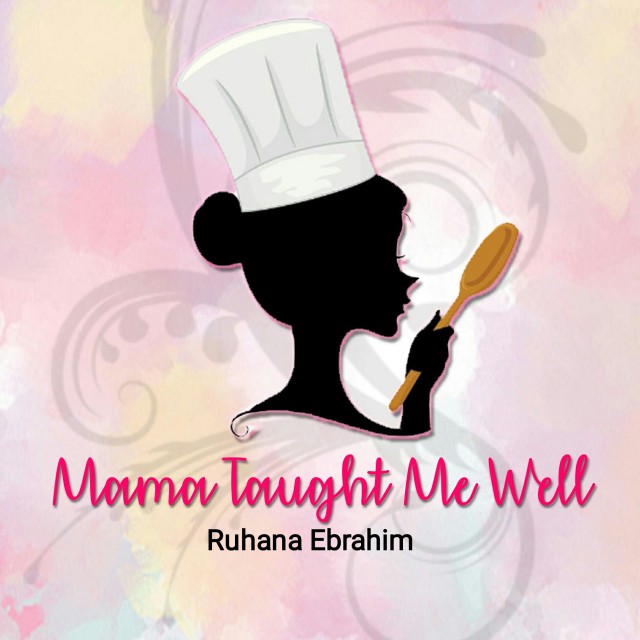 Ruhana Ebrahim
GRAND MASTER
Interior Decorator.
Foodie!
Food styling.
Fusion Cooking.
Recreational baker.
Food Author of "Oh My Cupcakes!"
Mum and wife.
(Another 2 books on the way Insha Allah!)
---

South Africa
Joined 5 years ago
---
@mama_taught_me_well
COMMENTS
You May Also Like
Suggest Recipes