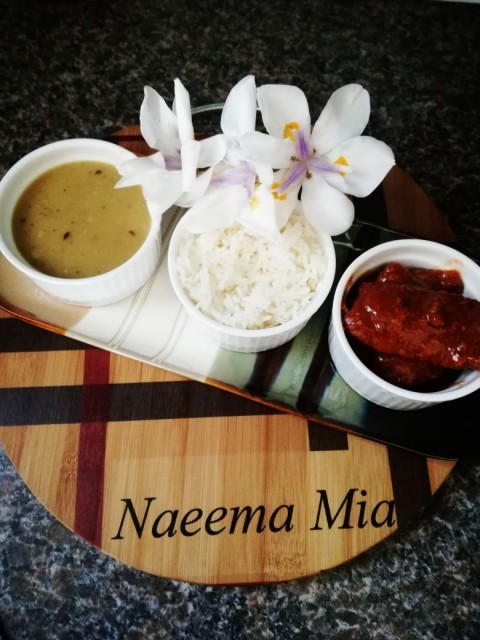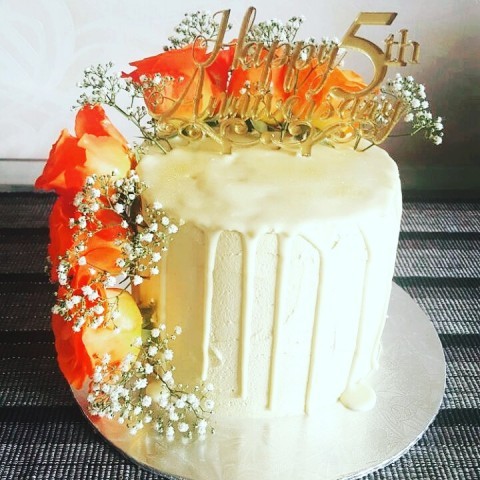 Naeema Mia
Master Chef
---

South Africa
Joined 6 years ago
---
@thedazzlingdishes
INGREDIENTS


Recipe & Pic :@naeema_mia

Dhal:
¼ cup yellow dhal
¼ cup pink dhal
¼ onion chopped
1 teaspoon bicarb of soda
1 teaspoon vinegar
1 teaspoon Ajmo (Tymol seed) seeds


Vagaar:
ghee (Clarified butter)
Curry leaves
½ teaspoon jeeru (cumin)
2 green chillies slit
1 clove garlic
Braise and add to dhal.

Rice:
2 cups rice
1 onion chopped
2 tablespoon ghee (Clarified butter)
Cinnamon stick
Elachie pod
Salt to taste
±3 cups water

Braise onion and whole spices in ghee (Clarified butter).
Add rice and water. Bring to boil and cook until rice tender and water has evaporated. Add more water if necessary. Allow to steam on low 15 minutes until fluffy.

Steak:
1 kg steak
1 tablespoon red masala
2 teaspoon ginger garlic
1 tablespoon steak and chop spice
1 tablespoon BBQ spice
½ teaspoon black pepper
1 teaspoon cayenne pepper
1 teaspoon crushed green chillies
1 teaspoon Paprika
1 teaspoon vinegar
1 tablespoon lemon juice

Cook above until half done, then add 2 tablespoon each of the ffg :
Mustard sauce
Tomato sauce
Tomato puree
Cook until done and steaks are tender.

METHOD
POSTED ON
11 Aug 2017
WOULD YOU LIKE TO ?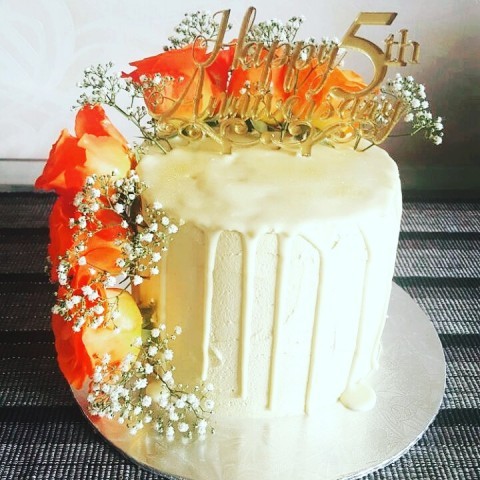 Naeema Mia
Master Chef
---

South Africa
Joined 6 years ago
---
@thedazzlingdishes
COMMENTS
You May Also Like
Suggest Recipes