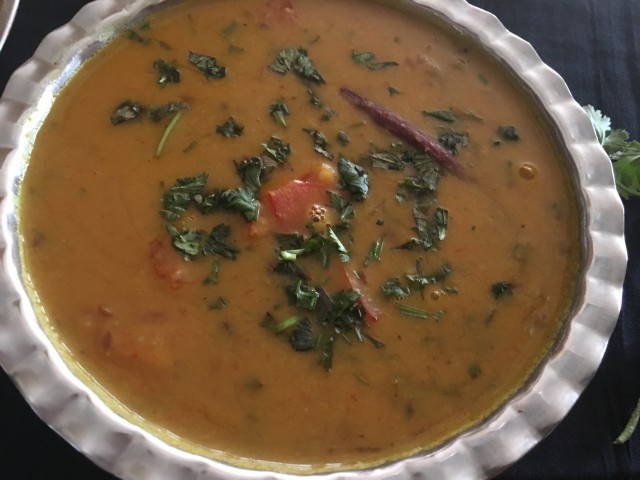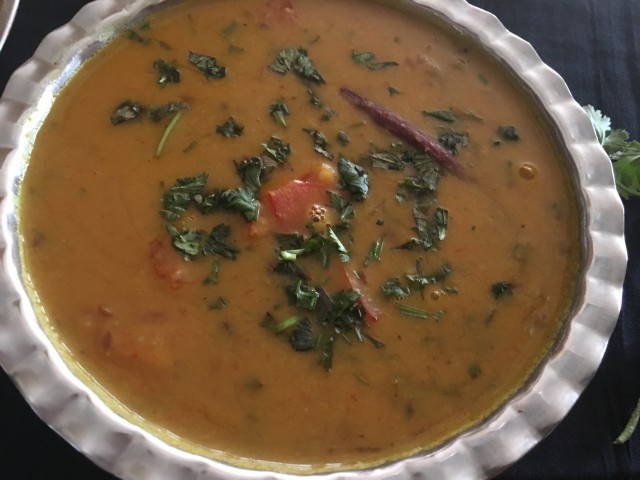 ---
Three lovely kids 👶🏻👲🏻👩🏻wonderful husband 💑 foodie n kitchen obsessed 🌺Instagram- @mubina_18...
Joined 2 years ago
Mubina's profile
RECIPE
Awadhi daal fry
@mubina_18

Ingredients:
½ cup oil daal
2 cup water
salt to taste
¼ teaspoon haldi
½ teaspoon red chilli powder
1″ cinnamon
2. bay leaves
2-3 cloves
2. green Elaichi
1 teaspoon ginger garlic paste
¼ cup yogurt
¼ cup milk
5-6 strands of Kesar (saffron) (saffron)
chopped coriander to garnish

For the tempering:
2 tablespoon ghee (Clarified butter)
½ teaspoon jeera
1 teaspoon chopped green chillies
pinch of asafoetida (hing)

Method:
Wash the dal and soak it in 2 cups of water for 15 minutes.
In a pressure cooker, add the water and the soaked dal. Season with salt, red chillie powder, haldi,Elaichi,cinnamon, cloves, bay leaves and ginger garlic paste.
Mix them all well. Turn on the flame and let the dal and the spices come to a slow boil. Put the lid of the pressure cooker and cook it for 2-3 whistles.
In the mean while, soak Kesar (saffron) (saffron) in 1 teaspoon of milk and let it rest.
Also, whisk curd until smooth and add the remaining milk to it. Whisk again to make a smooth paste. Set it aside.
Open the pressure cooker, remove all the whole spices. Now, add the saffron infused milk to the dal. Mix them well and mash the dal with the back of your spoon as you mix.
Now, let the dal cool down a bit for 5 minutes. Then, add the whisked milk and curd paste. Mix it well with the dal. Boil the dal for another 4-5 minutes on low flame. Turn off the flame.
Prepare the tempering: 
Heat ghee (Clarified butter) in a pan, add jeera, hing and chopped chillies and let all splutter for 1 minutues.
Add this tempering to the daal. Add a squirt of lime juice for that extra tang with the spiciness of the green chillies. Serve hot with veg pulaw and raita. 😊



---
Three lovely kids 👶🏻👲🏻👩🏻wonderful husband 💑 foodie n kitchen obsessed 🌺Instagram- @mubina_18...
Joined 2 years ago
Mubina's profile
Comments ordered by Newest
---