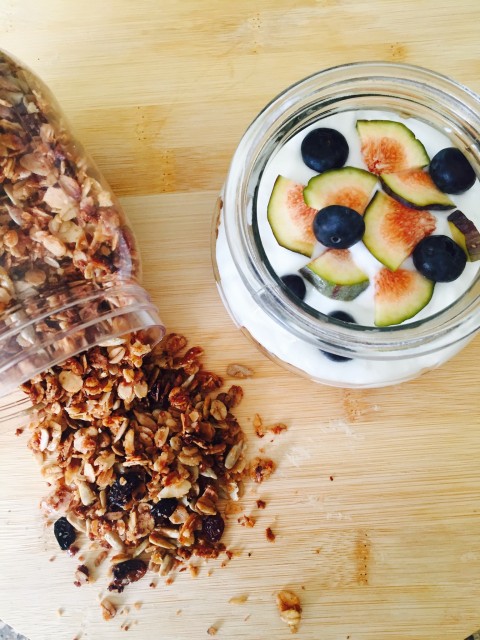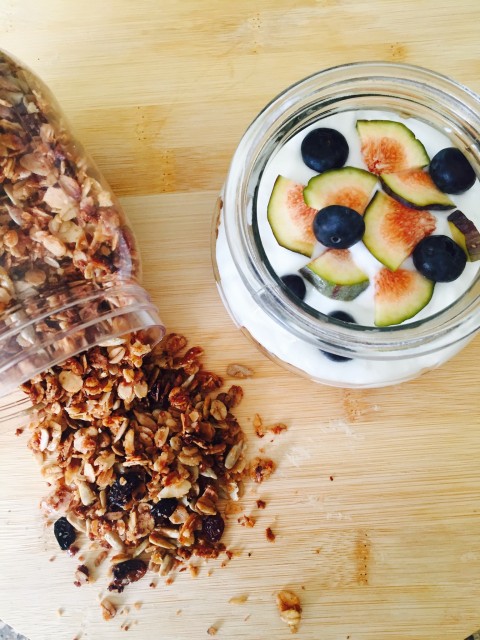 6
favs
0
coms
1.7K
views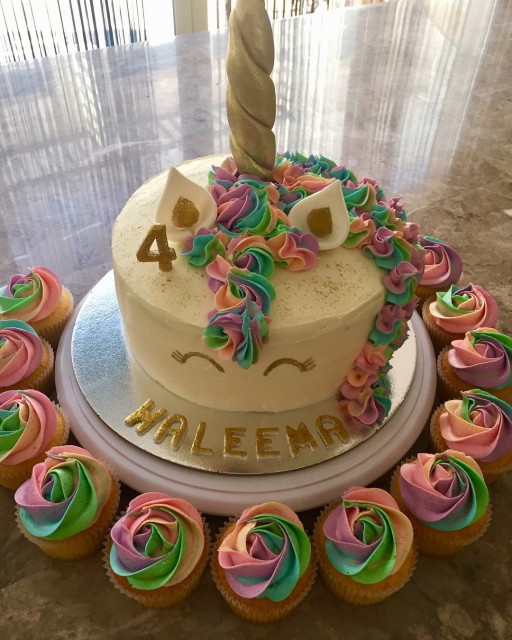 @cakesandplaces
KITCHEN FUNDI
61
304.5K
47
Living in dubai for 11 years,love to bake...
RECIPE
Homemade Granola
Picture and recipe credit: @cakesandplaces
ingredients:
1 cup organic rolled oats
¼ cup coconut flakes/shavings
¼ cup golden raisins
¼ cup sunflower seeds
¼ cup flaked almonds
¼ cup olive oil
¼ cup honey
1 teaspoon cinnamon powder.
Preheat your oven to 140 degrees.Cover a sheet tray with wax paper,mix all the above ingredients in a bowl and spread evenly on the wax paper.Bake for 10 minutes or until evenly toasted.Remove from the oven and stir well to prevent it from sticking to the wax paper.Leave to completely cool.Can be stored in a jar.
Serving suggestion:Layer granola at the bottom of a jar,next plain yoghurt,and finally cut up fruit of your choice,I chose figs and blueberries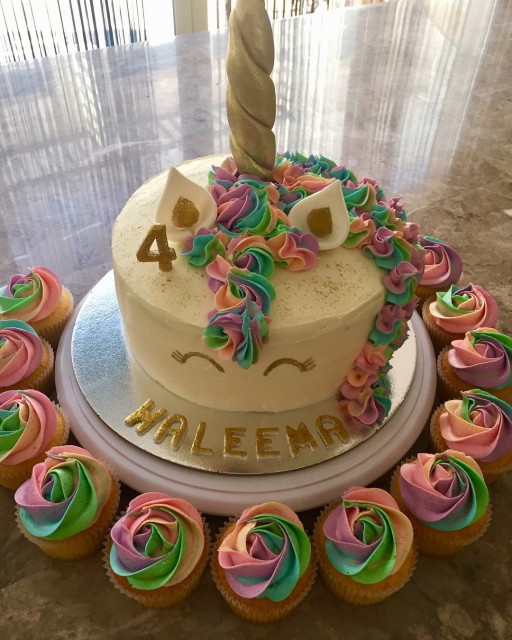 @cakesandplaces
KITCHEN FUNDI
61
304.5K
47
Living in dubai for 11 years,love to bake...
Comments
Ordered By Newest
---
---
Suggest Recipes
You May Like
Homemade Granola is part of the
Breakfast, Brunch
recipes category
TAGS
cakesandplaces
granola
halaal
homemade
recipe