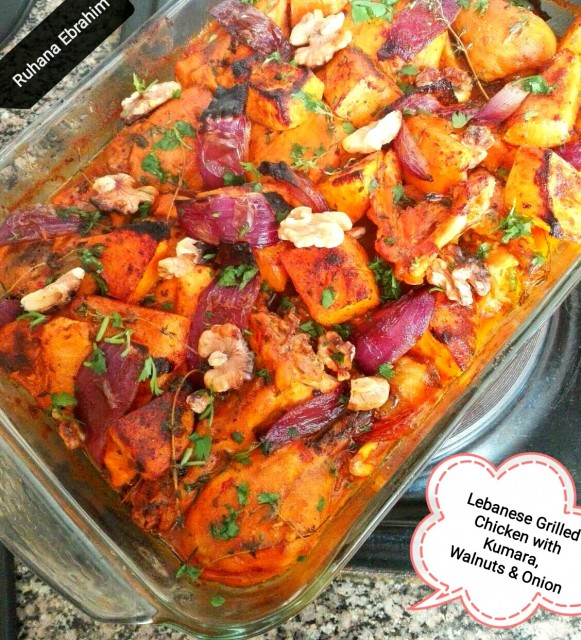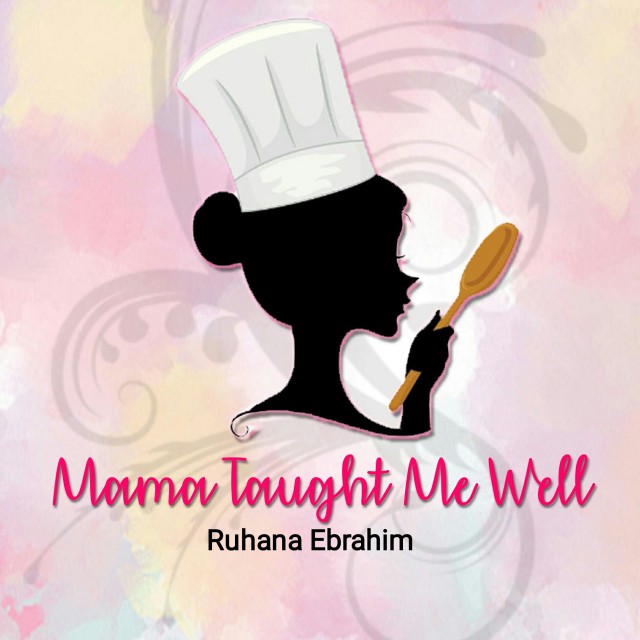 Ruhana Ebrahim
Grand Master
Interior Decorator.
Foodie!
Food styling.
Fusion Cooking.
Recreational baker.
Food Author of "Oh My Cupcakes!"
Mum and wife.
(Another 2 books on the way Insha Allah!)
---

South Africa
Joined 6 years ago
---
@mama_taught_me_well
RECIPE
Lebanese Grilled Chicken with Kumara, Onion & Walnuts

Rec cred: Ruhana Ebrahim
Pic cred: @mama_taught_me_well

Ingredients:
1 chicken (chopped into pieces)
2-4 tablespoon olive oil
¼ cup pomegranate juice
1 tablespoon crushed garlic
1 teaspoon salt
1 teaspoon chilli powder
1 teaspoon Lebanese 7 spice
Fresh thyme

Vegetables-
2 med red onions (chopped into quarters)
2 med kumara (orange flesh sweet potato- chopped into chunks)
2 tablespoon olive oil
Salt and pepper
Chilli powder
Cumin powder
½ cup walnuts

Garnish-
finely grated lemon zest
Fresh parsley
Fresh mint

Lebanese 7 spice (Baharat)-
1 ½ teaspoon ground black pepper
1 ½ teaspoon paprika powder
1 ½  teaspoon cumin powder
1  ½ teaspoon coriander powder
2/3 teaspoon ground cloves
¼ teaspoon nutmeg powder
¼ teaspoon cinnamon powder
Good pinch cardamom powder

METHOD:
1. Make the spice mix. Store balance in an airtight container and use as needed.
2. Preheat the oven to 180°C.
3. Arrange the chicken in a roasting dish.
4. Mix marinade for chicken with remainder ingredients and pour over chicken.
5. Place all over thyme leaves. Cover with foil.
6. Bake for 40min. Remove from oven.
7. On an oven tray bake kumara with a drizzle of oil, and pinch of salt, pepper, chilli and cumin powder. Bake till just tender. Then add onion segments with a little more oil and caramelize in oven.
8. When done, nestle the onions, kumara and walnuts in between the chicken pieces.
9. Cook for further 5min then crank oven to grill and char chicken a little.
10. Garnish with lemon zest, chopped parsley and mint leaves. Serve with flatbread.
POSTED ON
02 Nov 2017
WOULD YOU LIKE TO ?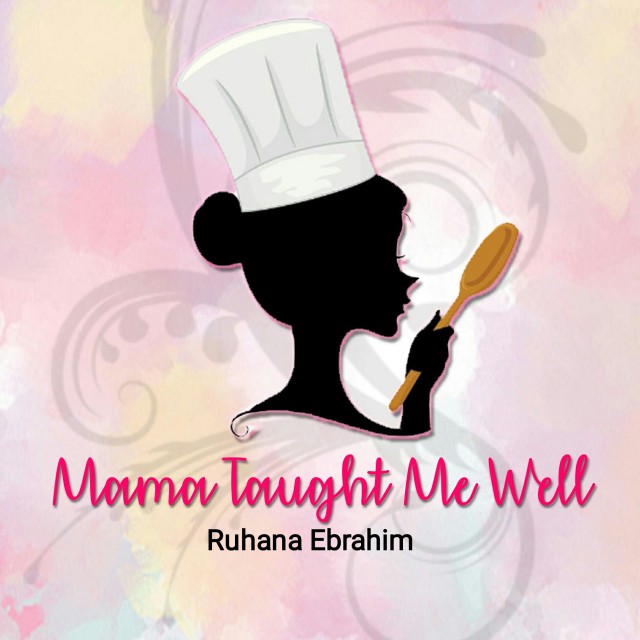 Ruhana Ebrahim
Grand Master
Interior Decorator.
Foodie!
Food styling.
Fusion Cooking.
Recreational baker.
Food Author of "Oh My Cupcakes!"
Mum and wife.
(Another 2 books on the way Insha Allah!)
---

South Africa
Joined 6 years ago
---
@mama_taught_me_well
COMMENTS
You May Also Like
Suggest Recipes