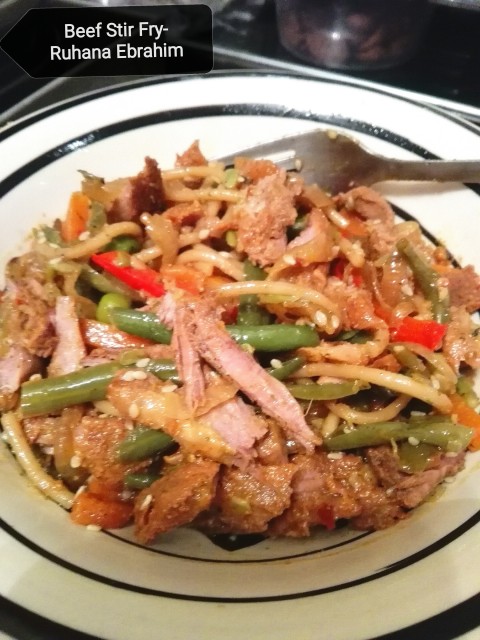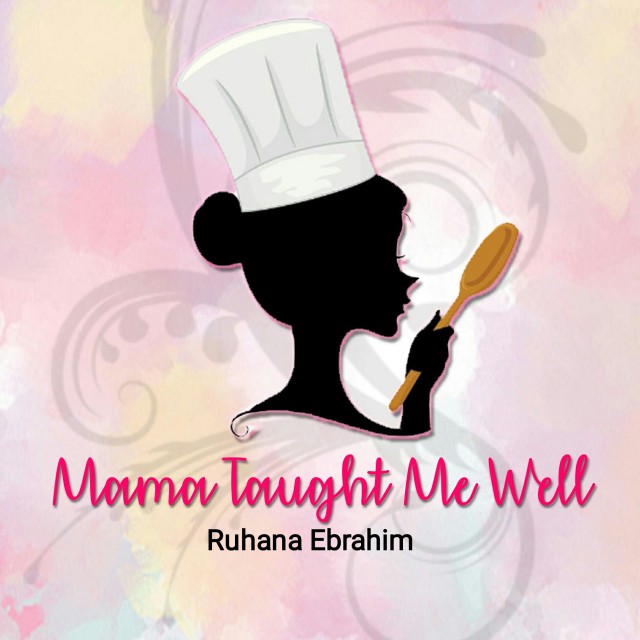 Ruhana Ebrahim
Grand Master
Interior Decorator.
Foodie!
Food styling.
Fusion Cooking.
Recreational baker.
Food Author of "Oh My Cupcakes!"
Mum and wife.
(Another 2 books on the way Insha Allah!)
---

South Africa
Joined 6 years ago
---
@mama_taught_me_well
RECIPE
Beef Stir Fry

Rec cred: Ruhana Ebrahim
Pic cred: @mama_taught_me_well

Ingredients:
500g beef sirloin steak (sliced thin)
250g noodles
2 tablespoon oil
1 red pepper (julienned)
1 onion (sliced)
2 carrots (sliced in match-sticks)
2 cups french sliced green beans
1 cup frozen peas
Sesame seeds (garnish)

Marinade-
2/3 cup soy sauce
2/3 cup water
2 tablespoon brown sugar
1 teaspoon red chilli paste
1 tablespoon garlic paste
1 teaspoon ginger paste
1 tablespoon brown vinegar
½ teaspoon mustard powder
1 teaspoon maizena (corn flour)

Method:
1. Combine soy sauce, brown sugar, garlic, and ginger for marinade.
2. In a dish, pour half of marinade, water, chillies, vinegar and mustard powder, mix in.
3. Then add in sliced beef and refrigerate for at least 2 hours.
4. Add maizena (corn flour) to remaining marinade and stir until smooth.
5. Cover and refrigerate until ready to use.
6. Boil noodles according to package directions.
7. While noodles are cooking, heat 1 tablespoon oil in a wok over medium-high heat and add steak slices.
8. Stir-fry until tender, remove steak from wok and set aside.
9. Add remaining oil to wok and stir-fry peppers, onion, carrots, green beans and peas until onions become clear and soft. 
10. Add cooked beef to vegetables and cook until veg is done.
11. When noodles are done cooking, drain and toss with beef veg mixture, adding the reserved marinade.
12. Toss until noodles are coated in sauce.
13. Heat through and top with sesame seeds. Serve immediately.
POSTED ON
21 Dec 2017
WOULD YOU LIKE TO ?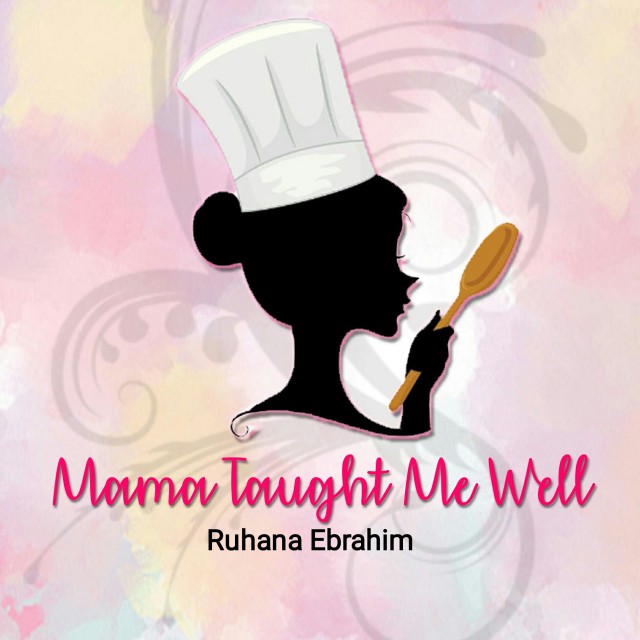 Ruhana Ebrahim
Grand Master
Interior Decorator.
Foodie!
Food styling.
Fusion Cooking.
Recreational baker.
Food Author of "Oh My Cupcakes!"
Mum and wife.
(Another 2 books on the way Insha Allah!)
---

South Africa
Joined 6 years ago
---
@mama_taught_me_well
COMMENTS
You May Also Like
Suggest Recipes