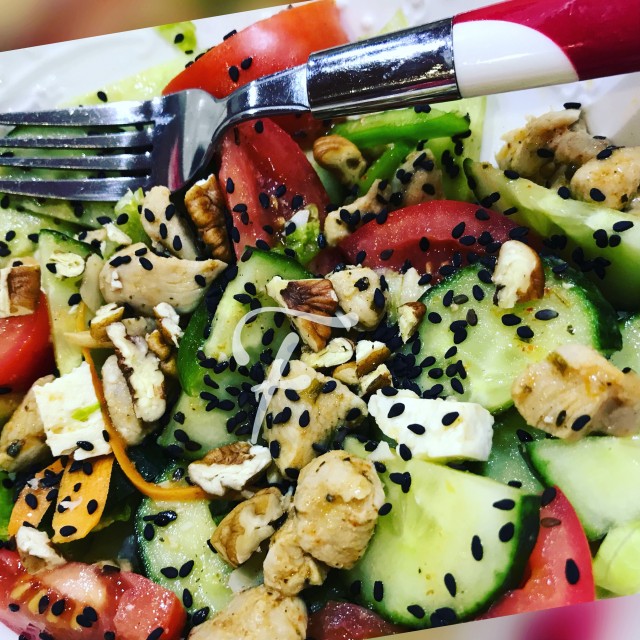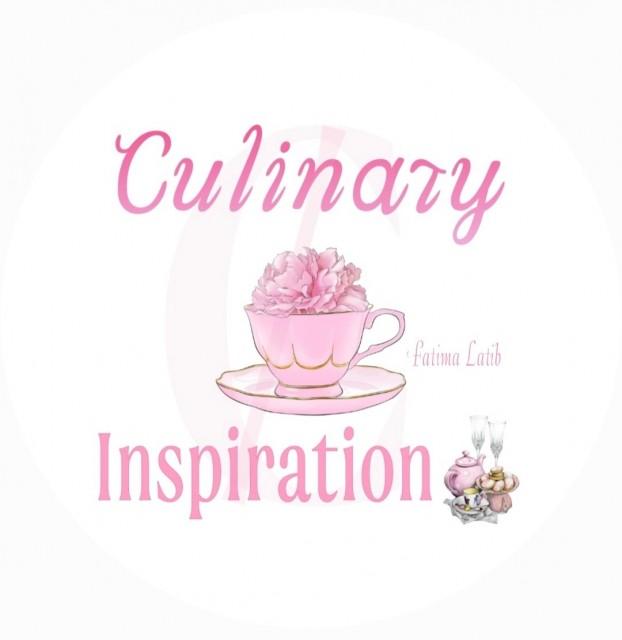 Fatima Latib
Grand Master
So grateful to be sharing my world with you 💛
www.culinaryskillsbyfatima.wordpress.com
---

South Africa
Joined 11 years ago
---
@_culinaryinspiration_
RECIPE
Healthy chicken salad
🥗🥗🥗🥗
Recipe & Picture credit: @foodie_therapy_by_f
🥗🥗🥗🥗
Bismillah hir Rahman nir Raheem
🥗🥗🥗🥗
1 chicken fillet cubed
Wash & drain
In a pot Drizzle 1 teaspoon olive oil
Add chicken cubes to pot
Season with a sprinkling of chicken spice, lemon pepper, salt, green chillies & 1 tablespoon lemon juice.
Cook on very low heat till done.
Don't dry out leave slightly saucy.
For the salad:
Wash all ingredients, chop lettuce finely, cut tomatoes 🍅 into wedges, slice cucumbers 🥒, julienne carrots 🥕, cube feta into small cubes, chop pecans, cut green peppers in thin slices. Layer lettuce at the bottom of a bowl. Set other ingredients over. Lastly add chicken over. Garnish with flaked almonds, pecans and sesame seeds. I didn't add a dressing I used the sauce of chicken to pour over salad.
POSTED ON
20 Jan 2018
WOULD YOU LIKE TO ?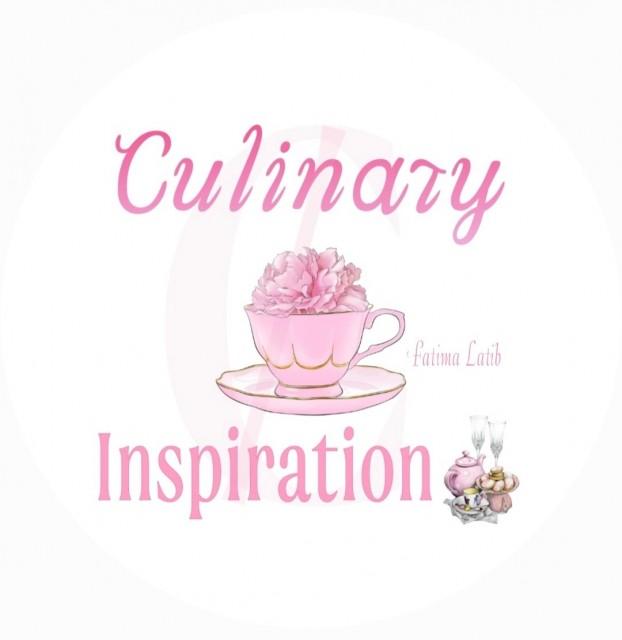 Fatima Latib
Grand Master
So grateful to be sharing my world with you 💛
www.culinaryskillsbyfatima.wordpress.com
---

South Africa
Joined 11 years ago
---
@_culinaryinspiration_
COMMENTS
You May Also Like
Suggest Recipes