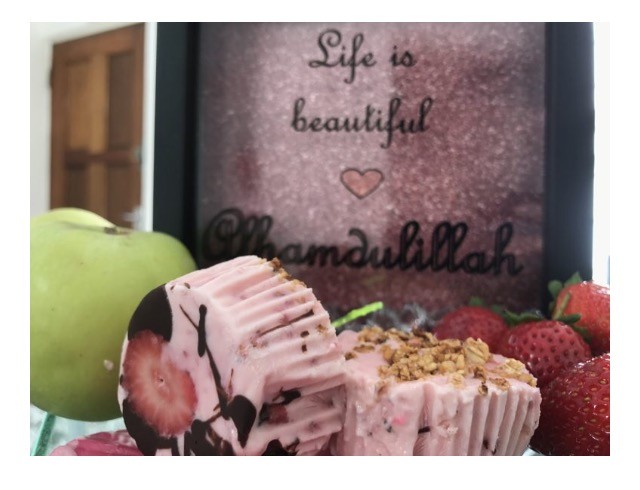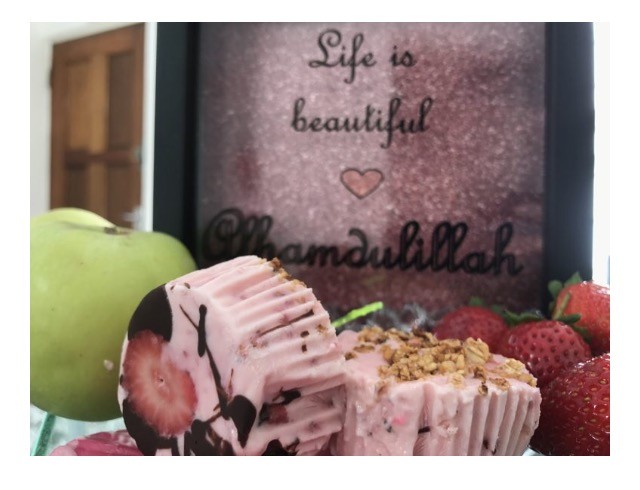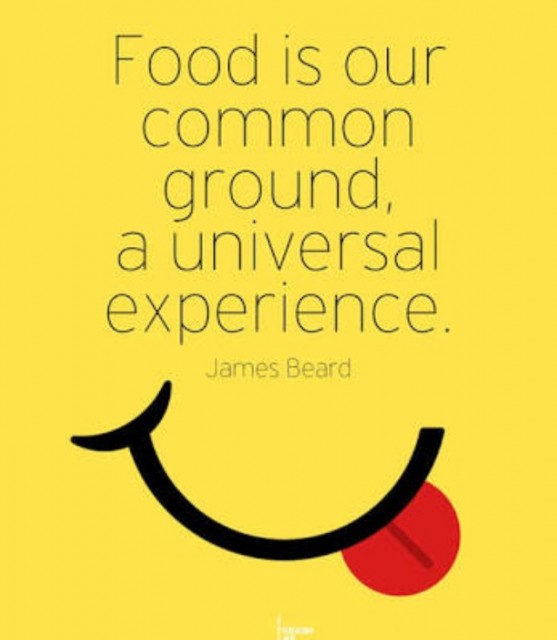 ---
❤️ in 🇿🇦 ... 🏡 in 🇬🇧
I love cooking and making desserts,anything that's easy but yummmy.
I tend to experiment as ideas come to m...
Joined 1 year ago
Sh4k33r4_chothia's profile
INGREDIENTS
Pic credit: @aanichothia_and_littlehumans
Recipe credit:
@aanichothia_and littlehumans
(Inspired from other recipes)

Double cream yogurt (I used the lancewood brand)
Cubed fresh strawberries
Melted dark chocolate
Honey
Oats (I grilled some in the oven for a few minutes)
Cupcake holders and tray

METHOD
1. In a large bowl, put the yogurt(2 tablespoons per cupcake holder), cubed strawberries, honey for desired sweetness and a sprinkle of oats.Mix together.
2. In a smaller bowl, melt a few pieces of dark chocolate.
3. Set out the cupcake holders on a table. I put two slices of strawberries at the base of the cupcake holders. Drizzle dark chocolate over.
4. Scoop the yogurt mixture into the holders until almost full. I sprinkled more oats on-top of the yogurt.
5. Place in a cupcake tray and pop into the freezer. We placed a stick in the middle before freezing so easier handling while eating.
Comments ordered by Newest
---