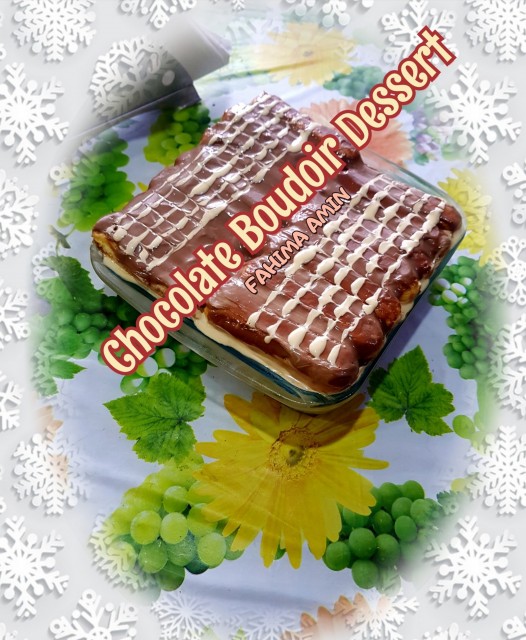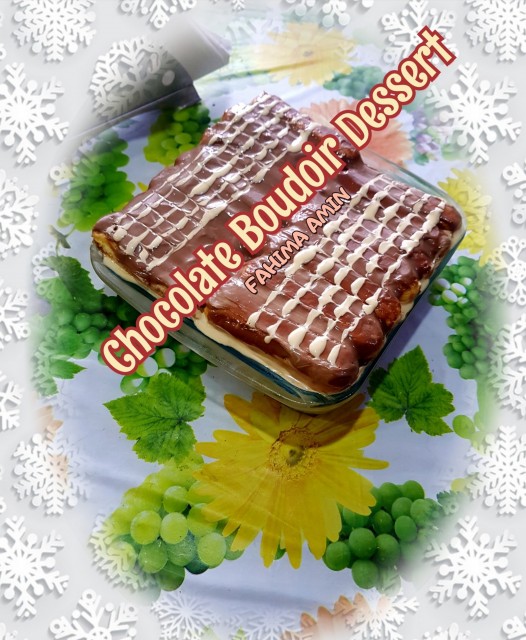 24
favs
0
coms
6.8K
views Fahimah Amin
SOUS CHEF
32
143.1K
117

Still learning,Begginner Chef👩‍🍳...
INGREDIENTS
* 1 packet Boudoir biscuits or as needed
* Little milk fr biscuits dipping
* 300 ml fresh cream
* 1 tin caramel treat
* 1small tin Nestle dessert cream
* Half slab baking chocolate
METHOD
* Beat fresh cream until it becomes creamy & fluffy.
* Than add a caramel treat in it & beat once again until both mix nicely & mixture becomes smooth.
* Dip boudoir in milk & layer in dessert dish.
* Now pour a caramel mixture over boudoir layer.
* Put once a boudoir layer & pour a mixture on this layer.
* Now layer again boudoir on TOP.
* Take desseet cream & melt that chocolate slab.
*Add melted chocolate in dessert cream & mix both nicely.
* Spread this chocolate mixture over a TOP boudoir layer.
* Allow to set in fridge for 5 to 6 hours.
* Serve chilled...!!! Fahimah Amin
SOUS CHEF
32
143.1K
117

Still learning,Begginner Chef👩‍🍳...
Comments
Ordered By Newest
---
---
Suggest Recipes
You May Like