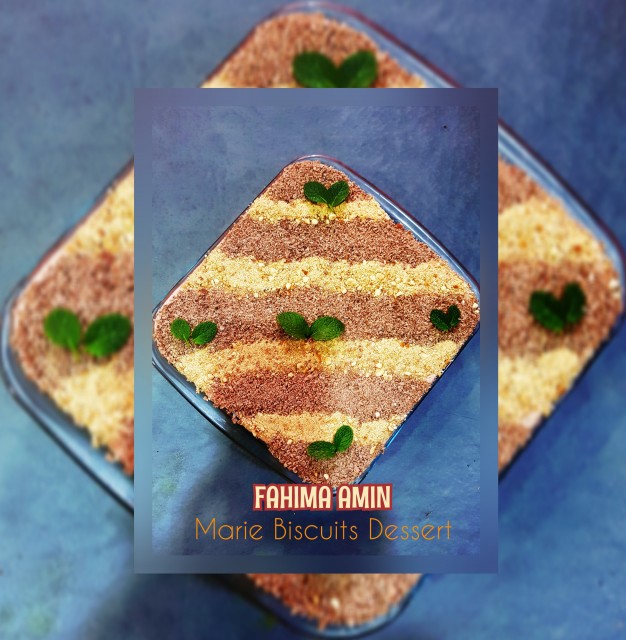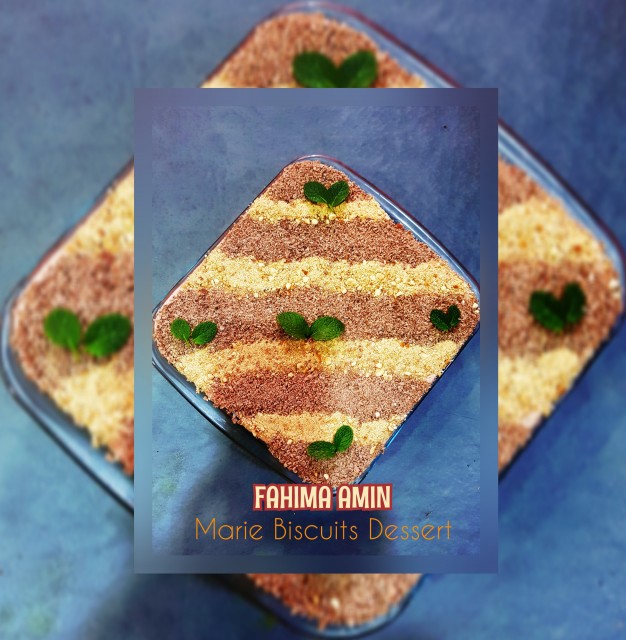 50
favs
7
coms
9.4K
views Fahimah Amin
SOUS CHEF
32
123.6K
112

Still learning,Begginner Chef👩‍🍳...
INGREDIENTS
🔸️3-4 Packet Marie biscuits
🔸️300 ml Fresh cream
🔸️2 tin Condense milk
🔸️1 small tin Nestle dessert cream (optional)
🔸️3 tablespoon cocoa powder
🔸️Few drops of vanilla essence
🔸️Warm milk for dipping
🔸️Crushed Marie biscuits & grated dairy milk for decorate
METHOD
🔹️Beat fresh cream until creamy & fluffy.
🔹️Add condense milk & dessert cream, mix well.
🔹️Dissolve cocoa powder & vanilla in the mixture & beat again.
🔹️Dip marie in warm milk & lay in a square dish.
🔹️Pour ⅓ of choc-cream mix over marie layer.
🔹️Than spread grated chocolate on a choc-cream layer.
🔹️Repeat, Forming 3 layers.
🔹️Decorate with grated dairy milk & crushed marie biscuits.
INFO & TIPS
you can add more or less cocoa powder & condense milk according to your taste.
❤enjoy🤗😘 Fahimah Amin
SOUS CHEF
32
123.6K
112

Still learning,Begginner Chef👩‍🍳...
Comments
Ordered By Newest
---
---
Suggest Recipes
You May Like