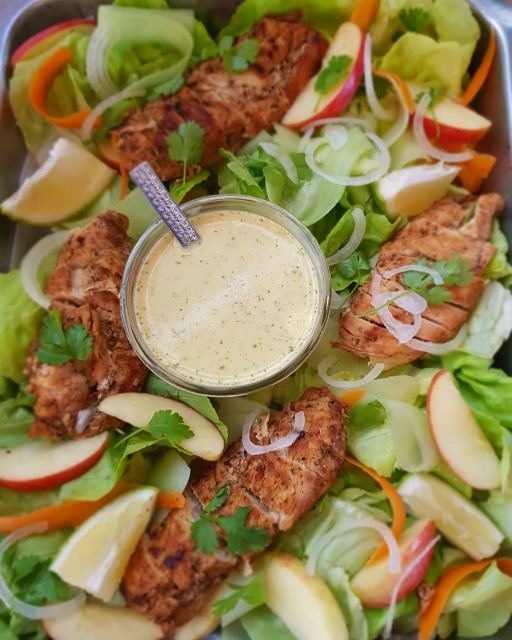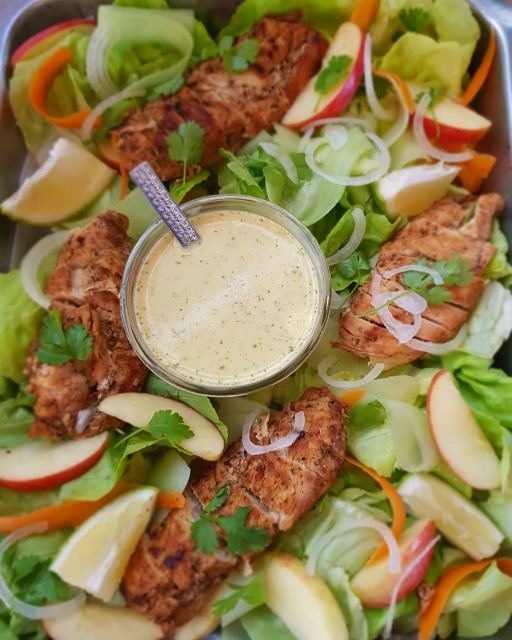 23
favs
0
coms
3K
views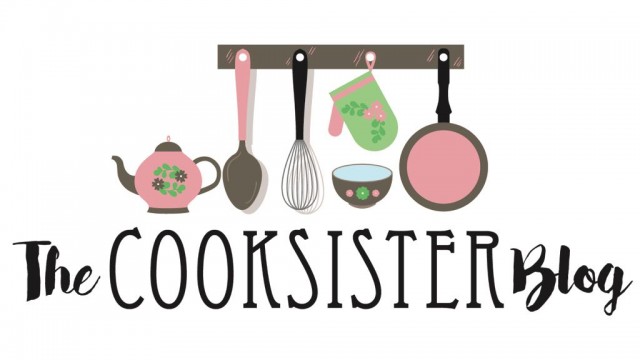 Thecooksisterblog
KITCHEN FUNDI
99
481.2K
257

Blogger • Food stylist and photography...
INGREDIENTS
Recipe credit : Masiha Patel

Ingredients :

1 Apple (sliced)

½ cucumber (cut into ribbons)

1 carrot (cut into ribbons)

1 small packets butter lettuce

¼ onion (sliced)

1 lemon (cut into wedges)

4 pieces chicken fillet

1 teaspoon salt

½ teaspoon green chilli and garlic paste

1 teaspoon calistos peri peri chicken spice

½ teaspoon lemon pepper

½ teaspoon Italian herbs

½ teaspoon mixed herbs

1 teaspoon ginger and garlic

2 tablespoon olive oil

Juice of 1 lemon

Coriander (for garnish)

Salad dressing :

Ingredients :

2 cups mayonnaise

½ teaspoon black pepper

2 tablespoon steers mustard sauce

4 tablespoon olive oil

Water (to thin out)

1 teaspoon dried parsley

2 tablespoon vinegar

1 tablespoon brown sugar

½ teaspoon salt

1 crushed garlic

METHOD
Chicken :
Method :

Marinate chicken fillet in spices, olive oil and let sit for about half an hour. In a grill pan brush with olive oil and fry chicken till done. Leave to rest for a few minutes. Cut chicken into pieces. On a salad platter lay lettuce, carrot, cucumber, onion, apple and lemon wedges. Top with chicken pieces. Garnish with coriander.

Salad dressing :
Method :
Add all ingredients in a blender and blend till smooth.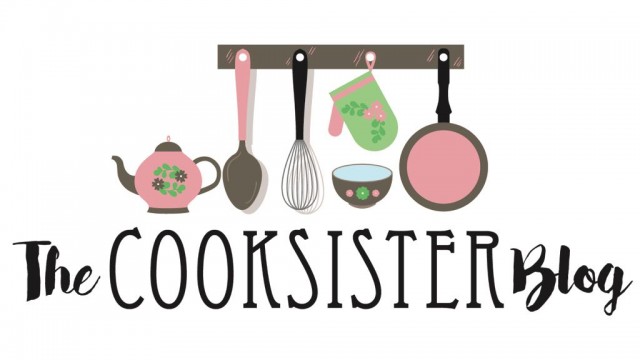 Thecooksisterblog
KITCHEN FUNDI
99
481.2K
257

Blogger • Food stylist and photography...
Comments
Ordered By Newest
---
---
Suggest Recipes
You May Like