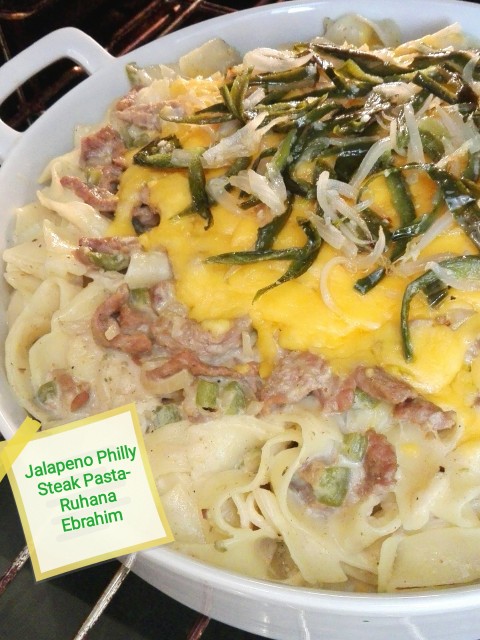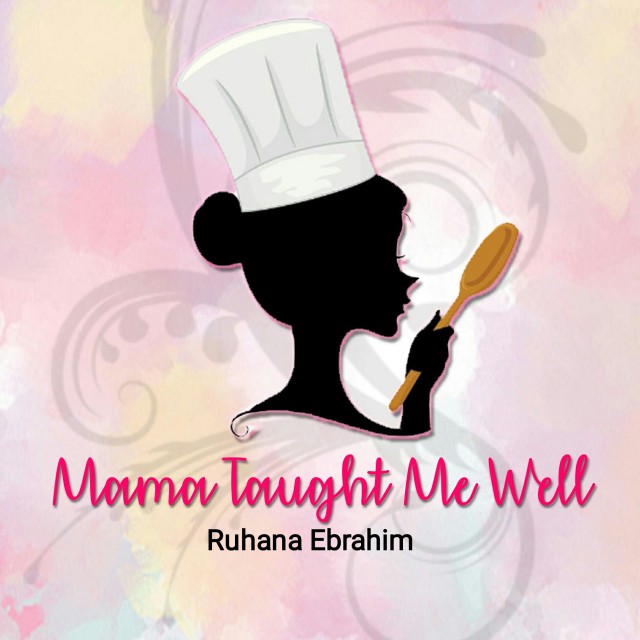 Ruhana Ebrahim
Grand Master
Interior Decorator.
Foodie!
Food styling.
Fusion Cooking.
Recreational baker.
Food Author of "Oh My Cupcakes!"
Mum and wife.
(Another 2 books on the way Insha Allah!)
---

South Africa
Joined 6 years ago
---
@mama_taught_me_well
RECIPE
Jalapeno Philly Steak Fettuccine
Pic cred: Ruhana EbrahimRec cred: @mama_taught_me_well
Ingredients:Pasta-500g Fettuccine pasta,1 teaspoon rough salt,2 tablespoon + 2 tablespoon oil,1 teaspoon ground garlic,1 tablespoon Robertson's Exotic Thai spice,125ml sour cream.
Steak-1kg tenderized topside steak (cut into strips),1 tablespoon ground garlic,2 tablespoon oil,1 large onion (sliced),1 tablespoon brown vinegar,1 teaspoon mustard powder,1 teaspoon Robertson's Exotic Thai spice,1 teaspoon freshly cracked black pepper,½ teaspoon salt,1 large green pepper (diced),250ml fresh cream,2 tablespoon Jalapeno sauce.
Garnish-½ onion (sliced)1 small punnet jalapeno peppers (deseeded & julienned)Remainder sour creamGrated cheddar cheese
Method-Steak-1. In a wok, braise onion in oil till softened.2. Add garlic, vinegar & spices, saute till fragrant.3. Add steak and cook ¾ way, then add in green pepper. Cook till steak is done.4. Add in cream & jalapeno sauce.5. Cook till sauce thickens.
Pasta-1. In a deep pot, fill with hot water. Bring to boil, add 2 tablespoon oil, salt & pasta.2. Boil till al-dente. Drain.3. In a wok, add remainder oil, and remainder pasta ingredients.4. Add boiled pasta to & swirl through.
Assembly-1. Saute onion & jalapeno.2. In a deep serving dish, spoon in pasta with sauce. Place over steak.3. Spoon remainder sour cream over steak.4. Sprinkle over grated cheese & garnish with sauted jalapeno & onion.5. Heat in preheated oven till cheese is melted. Serve.
POSTED ON
13 Mar 2018
WOULD YOU LIKE TO ?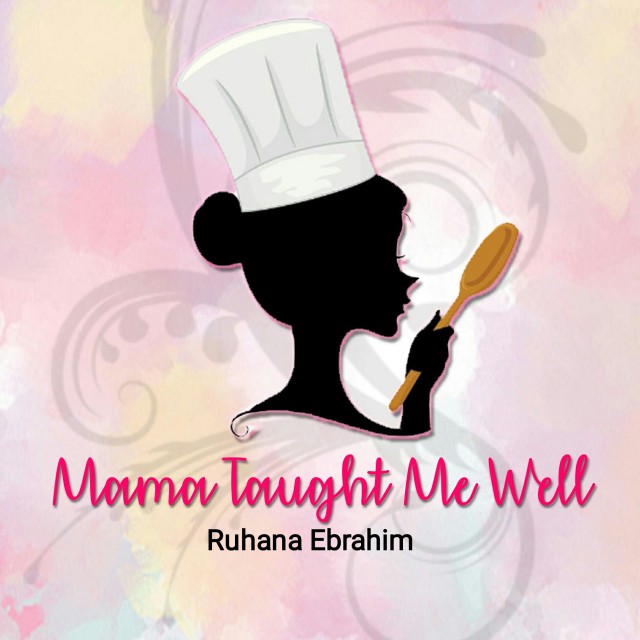 Ruhana Ebrahim
Grand Master
Interior Decorator.
Foodie!
Food styling.
Fusion Cooking.
Recreational baker.
Food Author of "Oh My Cupcakes!"
Mum and wife.
(Another 2 books on the way Insha Allah!)
---

South Africa
Joined 6 years ago
---
@mama_taught_me_well
COMMENTS
You May Also Like
Suggest Recipes