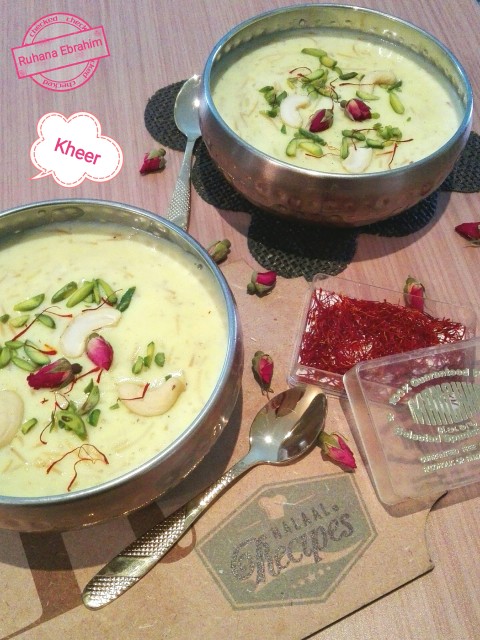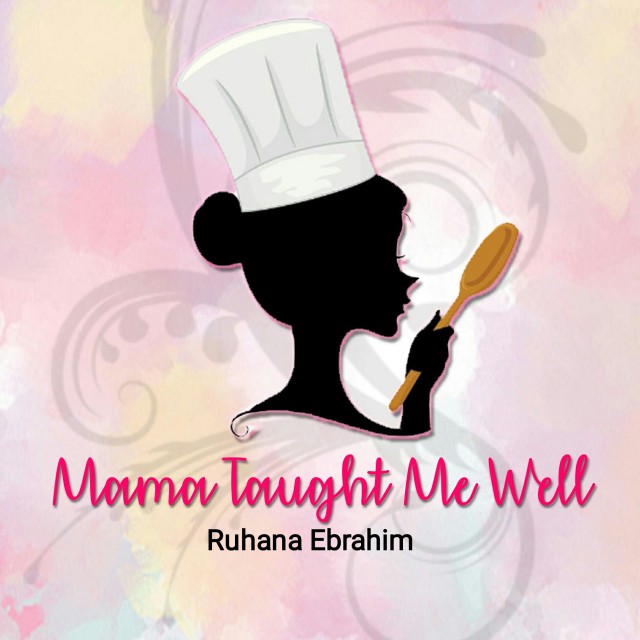 Ruhana Ebrahim
Grand Master
Interior Decorator.
Foodie!
Food styling.
Fusion Cooking.
Recreational baker.
Food Author of "Oh My Cupcakes!"
Mum and wife.
(Another 2 books on the way Insha Allah!)
---

South Africa
Joined 6 years ago
---
@mama_taught_me_well
CREDITS
Pic cred: Ruhana Ebrahim
Rec cred: @mama_taught_me_well


INGREDIENTS
1.5liters milk¼ cup basmati rice2 tablespoon ghee (Clarified butter)Handful broken vermicelli½ cup sugar (or more to taste)1 tablespoon elachie (cardamom) powder2 tablespoon badaam (almonds) powderPinch saffron threads¼ cup chopped badaams (almonds)¼ cup chopped pistaschios
METHOD
1. Boil rice till very soft. Mash with the back of a spoon.2. In a deep pot, heat ghee (Clarified butter) and braise vermicelli till golden.3. Add milk, sugar, saffron, elachie powder and badaam powder.4. On low heat simmer milk and add mashed rice.5. Dry roast nuts in a pan and add to milk.6. Reduce till consistency desired is reached. 7. Serve hot.
INFO & TIPS
a) May use condensed milk instead of sugar.
b) If you'd like sultanas, braise with vermicelli.
c) Double the rice amount if you do not want to use vermicelli, only mash half and leave remainder for texture.
d) Some like to use sago instead of rice. Sago and vermicelli is traditionally used in a Malay sweet drink called Boeber.
POSTED ON
17 Mar 2018
WOULD YOU LIKE TO ?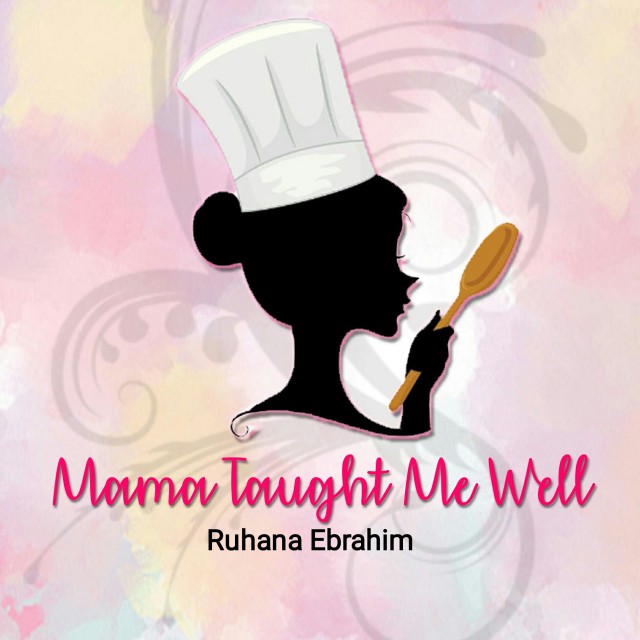 Ruhana Ebrahim
Grand Master
Interior Decorator.
Foodie!
Food styling.
Fusion Cooking.
Recreational baker.
Food Author of "Oh My Cupcakes!"
Mum and wife.
(Another 2 books on the way Insha Allah!)
---

South Africa
Joined 6 years ago
---
@mama_taught_me_well
COMMENTS
You May Also Like
Suggest Recipes