A very good idea :
Also an idea for Show & Tell
Sealing a plastic bag the smart and easy way. Free coz every home have it. Ideal for left over stuff to put in fridge & freezer or anything that needs to be sealed. The best part of all - reusable.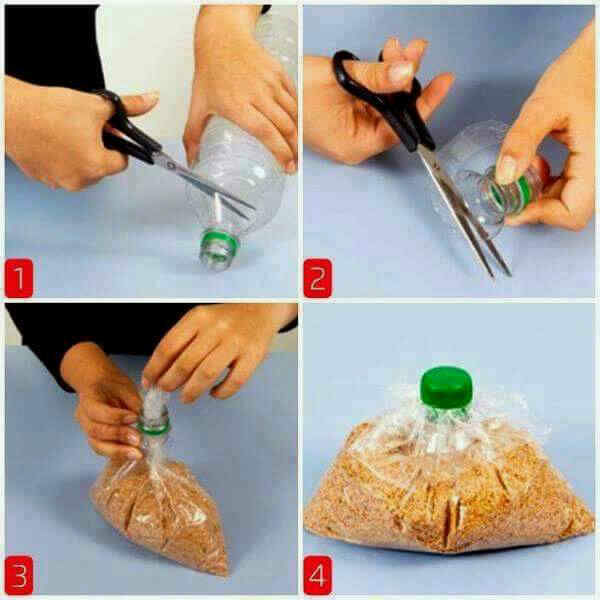 *So now you know - "Don't throw away those plastic empty coldrink bottles.