Hi All my foodie lovers…
Hope you are all having a fantastic Monday!
I saw these strawberry roses on Pinterest a while ago and now that strawberries are in season I just had to share this idea with you.
Its berry easy to make, here's how:
You will need:
A sharp knife
Strawberries
Colander
Bowl
STEP 1: Wash and drain your strawberries
STEP 2: Hold your strawberry at the stem. You may insert a skewer or toothpick for easy handling.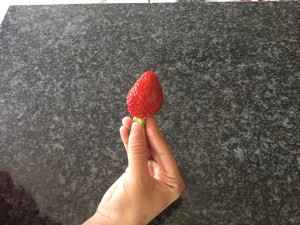 STEP 3: Slice the edge at the bottom of your strawberry in scallops and work your way around the base of the strawberry. There should be four slices.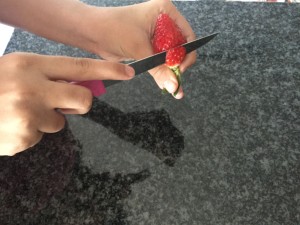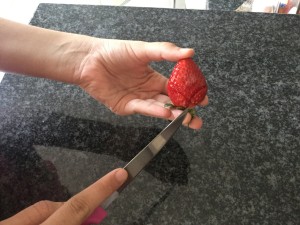 STEP 4: Fan out each slice.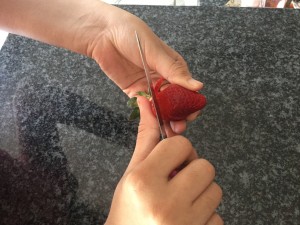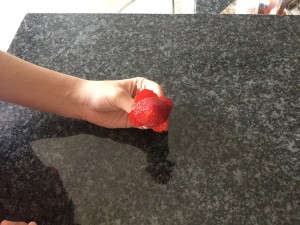 STEP 5: Cut scallop slices between and above the bottom two scallops. And work your way around the strawberry till you reach the top. Remember to fan out between each layer.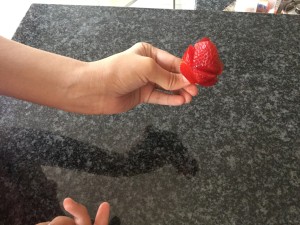 STEP 6: And… Done! You could fan out at this point if need be. If you haven't already pushed in a toothpick or skewer you may do so at this point. The toothpick will make it easier to decorate and serve.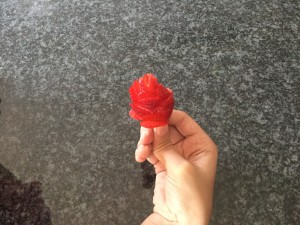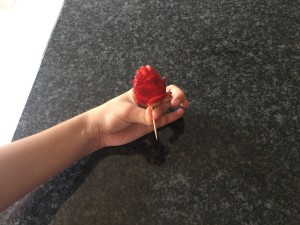 Serve with a sprinkling of sugar or drizzling of chocolate or use as a garnishing on salads and desserts to add a berrylicious touch.
Hope you all enjoy this post.
Have a berrylicious day!


http://www.doughrayme.co.za/how-to-make-strawberry -roses/

More at http://www.doughrayme.co .za/