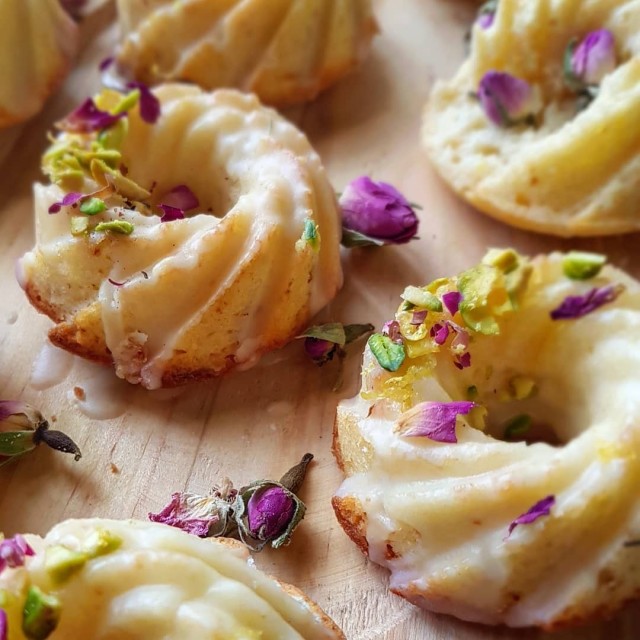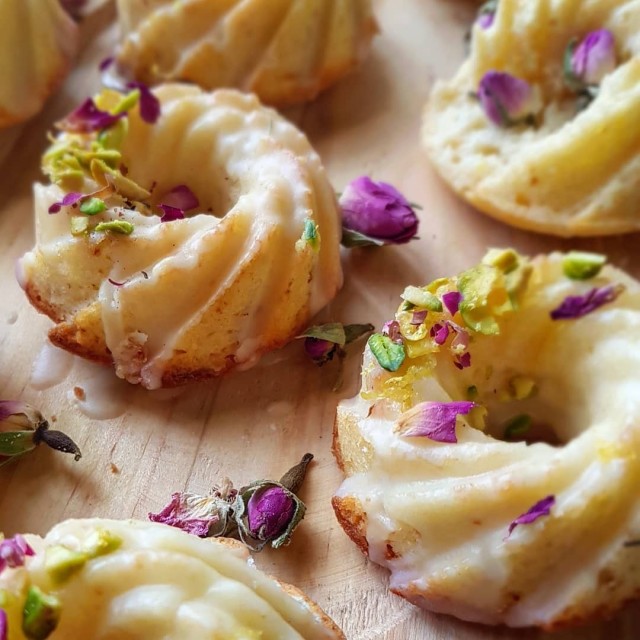 21
favs
0
coms
7K
views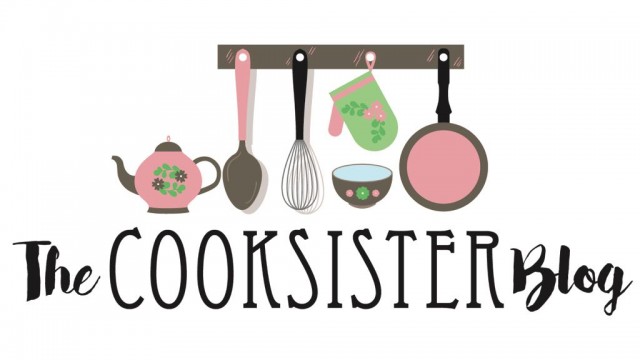 Thecooksisterblog
KITCHEN FUNDI
99
522.3K
273

Blogger • Food stylist and photography...
INGREDIENTS
Recipe credit : Shabnam Khan
(cupcakes_and_calculators)
Ingredients :

125g stork margarine
¾ cup castor sugar
2 extra large eggs
1 ½ cups flour
1 ½ teaspoon baking powder
Pinch of salt
½ cup milk
1 tablespoon lemon essence
1 tablespoon freshly squeezed lemon juice

Lemon Glaze : 

Ingredients : 

1 cup icing sugar 

Juice of 1 fresh lemon

Lemon zest ( for garnish)

Sliced pistachios (for garnish)
METHOD
Method :
Preheat oven to 180 degrees. Beat margarine and sugar together. Add eggs one at a time, add sifted dry ingredients and milk. Mix well.
Then add lemon essence and lemon juice and mix until combined. Pour batter into a well greased baking pan and bake for 40 minutes or until a skewer comes out clean.

For the glaze :
Method : 

Make a glaze with icing sugar and fresh lemon juice. Pour over the cooler cake and sprinkle sliced pistachios and lemon zest over.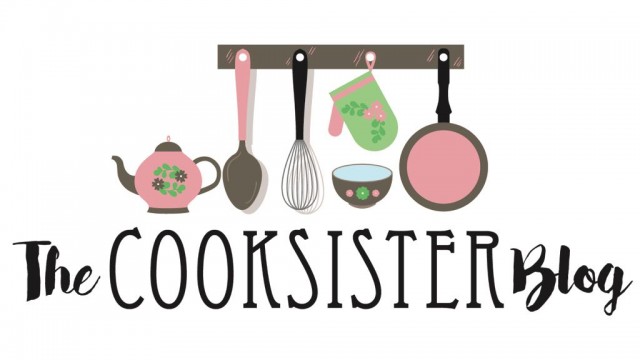 Thecooksisterblog
KITCHEN FUNDI
99
522.3K
273

Blogger • Food stylist and photography...
Comments
Ordered By Newest
---
---
Suggest Recipes
You May Like