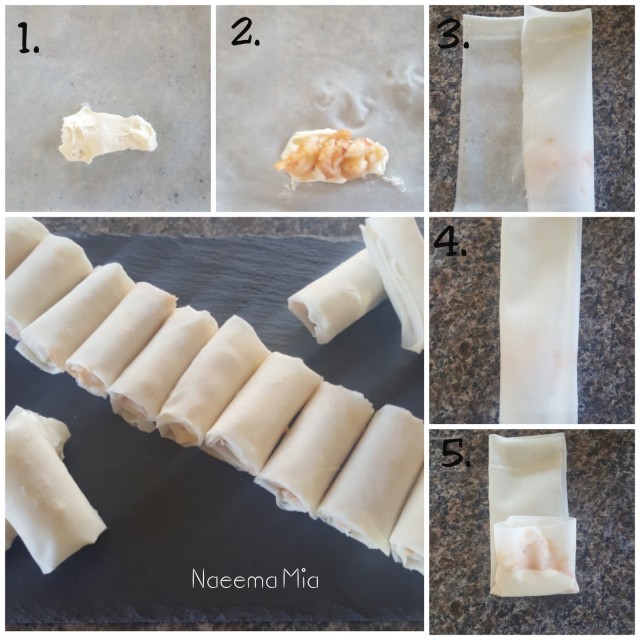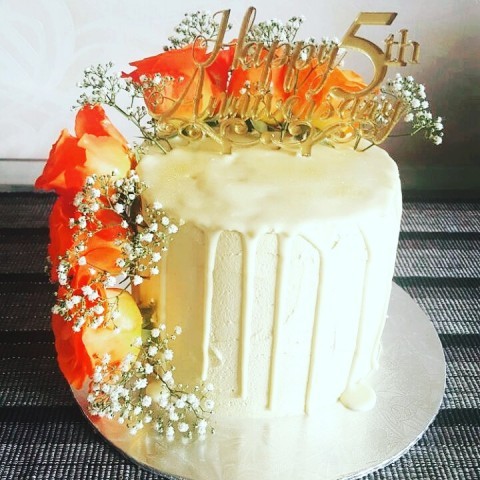 Naeema Mia
Master Chef
---

South Africa
Joined 7 years ago
---
@thedazzlingdishes
RECIPE
Prawn savoury
Recipe and pic by : Naeema Mia
Instagram : @naeema_mia

Ingredients :

500g queen prawn (shelled and deveined) cut into chunks.
1 tablespoon butter
1 teaspoon lemon pepper
½ teaspoon black pepper
¼ teaspoon white pepper
1 teaspoon Aromat (a South African Spice)
1 teaspoon green masala
1 teaspoon teaspoon garlic paste
1 tablespoon lemon juice
¼ cup milk
1 teaspoon maziena

Method :

Melt butter in a pot, add the prawns with lemon pepper, black and white pepper, Aromat (a South African Spice), chilies, garlic and lemon juice.
Cook on medium heat for 10 - 15 minutes.
In a separate bowl mix milk and maziena. Add to cooked prawns and simmer on low heat until sauce thickens slightly. Mix well, allow to cool completly.

You will need :
1 tub sweet chilli cream cheese (Lancewood)
Spring roll pastry
Lai

To fill :
Spread a spoonful of cream cheese on the base of pastry, then a spoon of prawn filling fold the two sides of pastry to the center then roll to close seal the ends with Lai store in  freezer suitable Tupperware and freeze.

POSTED ON
08 May 2018
WOULD YOU LIKE TO ?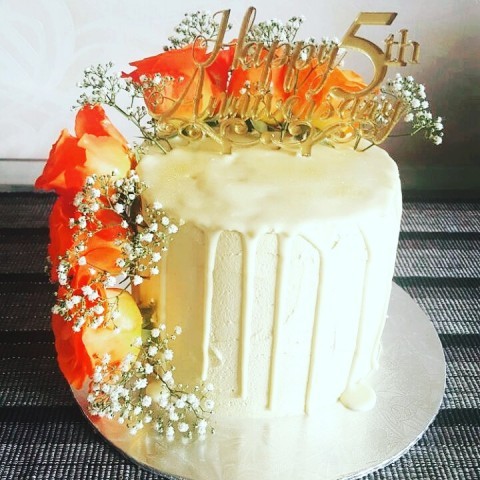 Naeema Mia
Master Chef
---

South Africa
Joined 7 years ago
---
@thedazzlingdishes
COMMENTS
You May Also Like
Suggest Recipes