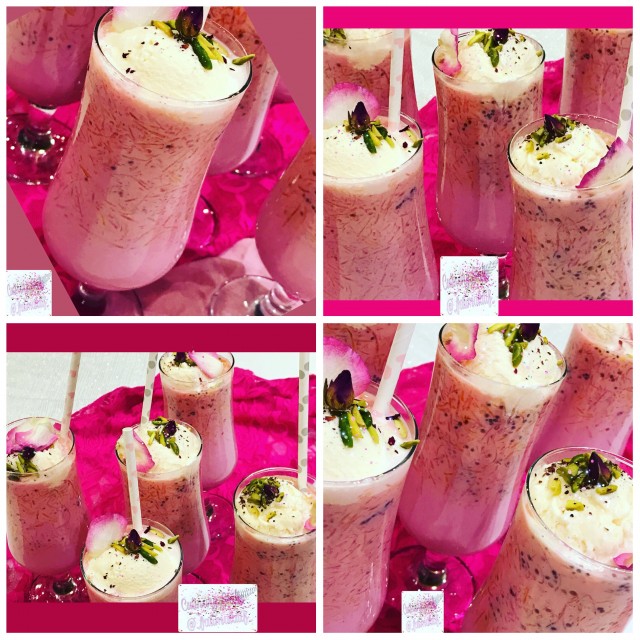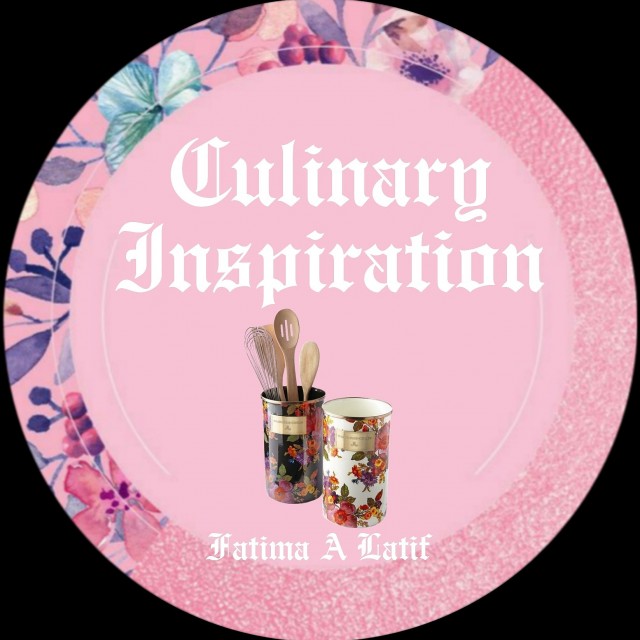 Fatima A Latif
Master Chef
So grateful to be sharing my world with you 💛
www.culinaryskillsbyfatima.wordpress.com
---

South Africa
Joined 10 years ago
---
@_culinaryinspiration_
RECIPE
Bombay crush

Recipe credit & picture credit
@_fatimalatif_

Bismillah hir Rahman nir Raheem

1 litre milk
Dias Rose syrup
Chia seeds (falooda seeds) soaked in water
Vanilla ice cream

Pre made ghas jelly
2 cups water
1- 1 ½ teaspoon ghas powder
Rose syrup to sweeten or u can sweeten and just add saffron. I made both.
Once set grate and set aside
Leave milk in freezer to get cold and slushy

In a liquidiser or with a stick blender blend milk, ice cream, and rose syrup. Mix in chia seeds.

Chill glasses or bowls you'd like to you for about 30 minutes in freezer.

In bowl add grated ghas. Drizzle rose syrup in bowl and then pour milk mixture over. Put a scoop of ice cream over. Then sprinkle some pistas. Enjoy.
POSTED ON
20 May 2018
WOULD YOU LIKE TO ?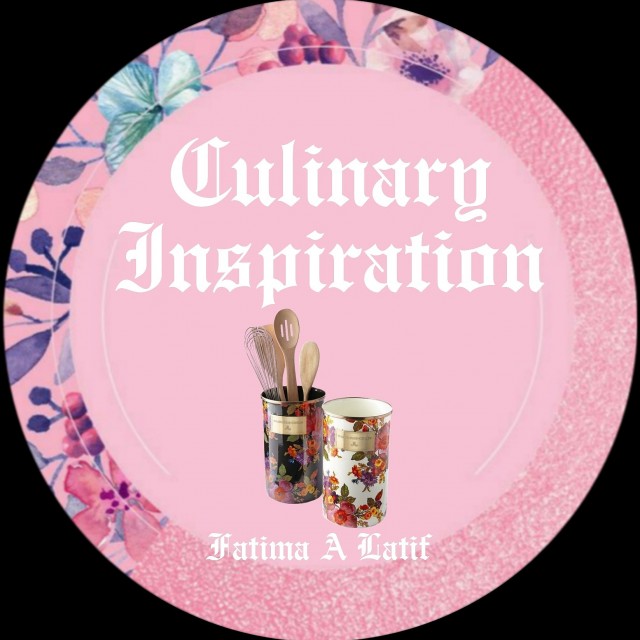 Fatima A Latif
Master Chef
So grateful to be sharing my world with you 💛
www.culinaryskillsbyfatima.wordpress.com
---

South Africa
Joined 10 years ago
---
@_culinaryinspiration_
COMMENTS
You May Also Like
Suggest Recipes