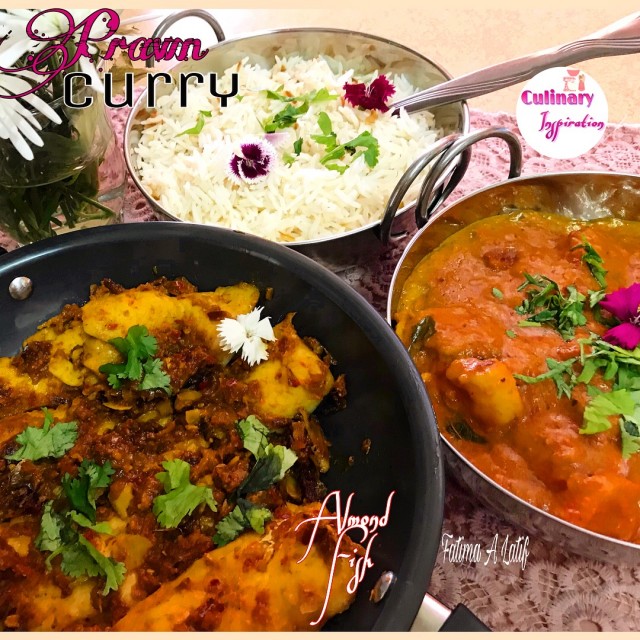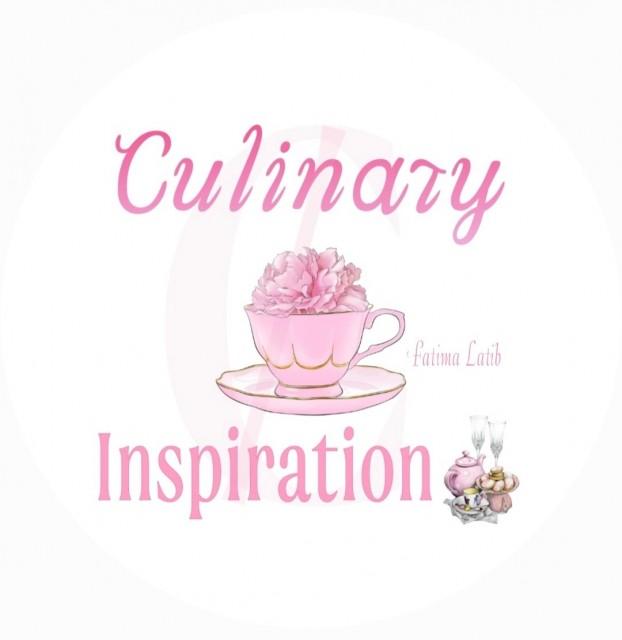 Fatima Latib
Grand Master
So grateful to be sharing my world with you 💛
www.culinaryskillsbyfatima.wordpress.com
---

South Africa
Joined 11 years ago
---
@_culinaryinspiration_
RECIPE
Prawn curry
Recipe credit: Indian Delight recipe bookPicture credit: Fatima A Latif@_culinaryinspiration_Adapted by @_shaidalatib_
Bismillah hir Rahman nir Raheem
500g prawns⅓ cup of oilCurry leaves1 & ½ cups tomato liquidised4 tablespoons double cream yogurt1 large onion chopped finely¾ teaspoon tumeric1 tablespoon desiccated coconut 1 teaspoon chilli garlic paste 1 teaspoon salt1 teaspoon fine red chilli powder1 teaspoon coriander powder (Dana)1 teaspoon cumin powder (jiro)
Shell prawns. Wash after cleaning and drain in a colander. Braise the prawns in a little oil. (Separate from the above quantity) till they pink in colour.
In another pot, fry chopped onion to a pale gold color, as the color begins to deepen add the tomato with all other ingredients. Braise for a bit then add the fried prawns. Adding a little water to cook well. When curry is nice and thickly puréed, add ¼ teaspoon gharam masala. Serve with rice. Garnish with freshly chopped dhania (coriander) leaves.
Boil basmati rice and serve with prawn curry.
Almond fish
Recipe credit: Indian Delight recipe bookPicture credit: Fatima A Latif @_culinaryinspiration_
Bismillah hir Rahman nir Raheem
Slightly tweaked by Fatima A Latif
5 petite hake fillets1 small onion grated2 tablespoons lemon juice1 teaspoon crushed garlic1 teaspoon chilli garlic paste2 teaspoons crushed coriander powder2 tablespoons desiccated coconut2 tablespoons tomato purée3 tablespoons flaked almonds1 teaspoon salt2 teaspoons crushed cumin powder1 teaspoon fine red chilli powder3 tablespoons oil (or more if needed)½ teaspoon tumeric

Clean and wash fishDrain wellMix all ingredients together except oil and onionsBraise onion in oil. Marinate fish and put in a pot. Cook on low. Serve with rice. Enjoy.
POSTED ON
29 Jun 2018
WOULD YOU LIKE TO ?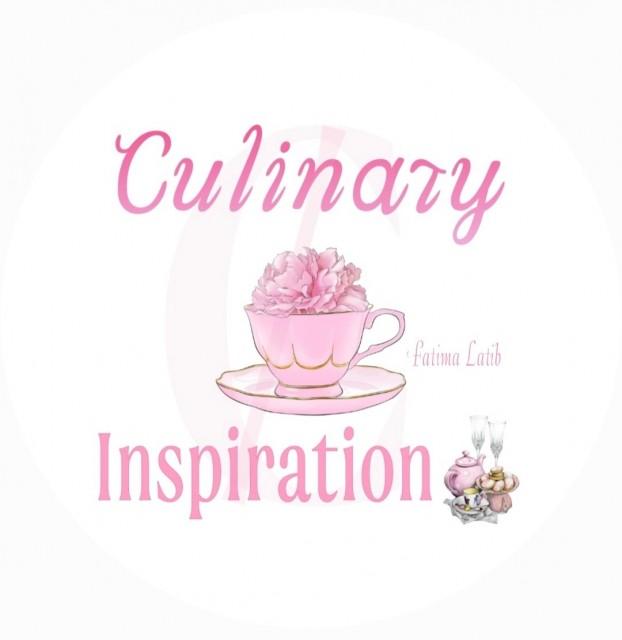 Fatima Latib
Grand Master
So grateful to be sharing my world with you 💛
www.culinaryskillsbyfatima.wordpress.com
---

South Africa
Joined 11 years ago
---
@_culinaryinspiration_
COMMENTS
You May Also Like
Suggest Recipes