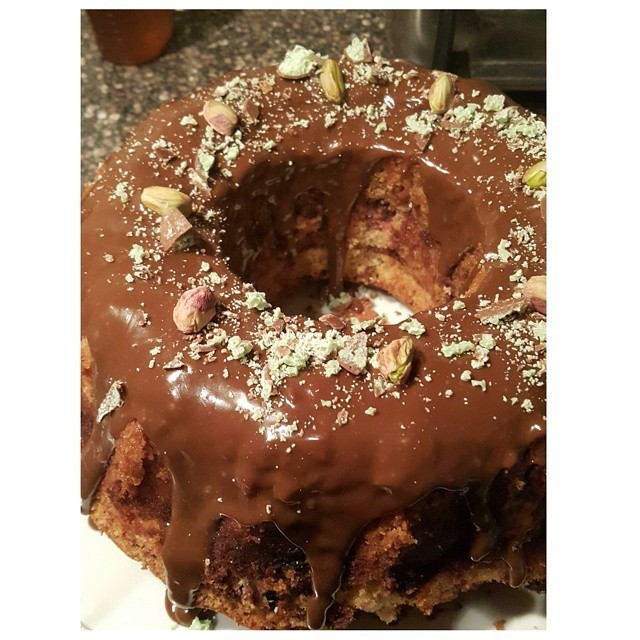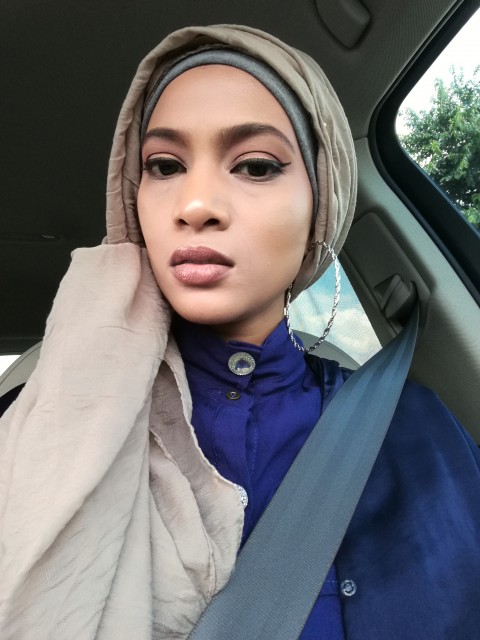 Waseema
Kitchen Hand
Food and Lifestyle Blogger, Fashion Designer, Makeup Artist, Hijab Stylist, mum of 2 Boys, previously an Accountant... Instagram: @stylexplora
WWW.STYLEXPLORA.BL0GSP0T.C0M
---

South Africa
Joined 5 years ago
---
@stylexplora
INGREDIENTS
200g butter
1.5cup sugar
4 eggs
2 medium bananas mashed
125ml sour milk (see below)
125ml milk
5ml vanilla essence
600ml cake flour
5ml salt
10ml baking powder
2ml bicarb soda
20ml cocoa

100g -200g aero bubble peppermint
Pistas chopped
Fresh cream 2 tblspoons

METHOD
Preheat oven 160deg

Grease 23 cm ring tin

Cream butter and sugar till light and fluffy.. (use castor sugar for a lighter softer cake)
Add eggs one at a time, beating well between additions.

Combine bananas, sour cream, milk and vanilla essence.

Sift together dry ingredients... Add dry ingredients except the cocoa, alternately with banana mix to sugar and butter mixture.
Remove a few tablespoons about 5 and add the cocoa to this with a little milk to make a smooth batter.

Pour in half the vanilla batter first then the cocoa mixture...sprinkle broken aero bubble and chopped pistachios over then other half of vanilla cake mixture.

Using a fork or skewer stick poke into mixture in cake tin and twist or swirl around to create swirl or marble effect.

Bake for 60 minutes..or until done

Melt chocolate and cream over low heat...pour over top..and crush chocolate pieces and chopped Pistas over... For an alternative...colour the vanilla batter green instead of chocolate with the cocoa...or make a 4th band which is green...but do vanilla, chocolate vanilla , green make sure vanilla in between to see the marble effect and all 4 colours...do any colour you like.. For the sour milk, If you don't have..add half tablespoon lemon juice to 125ml milk...
POSTED ON
16 Jul 2018
WOULD YOU LIKE TO ?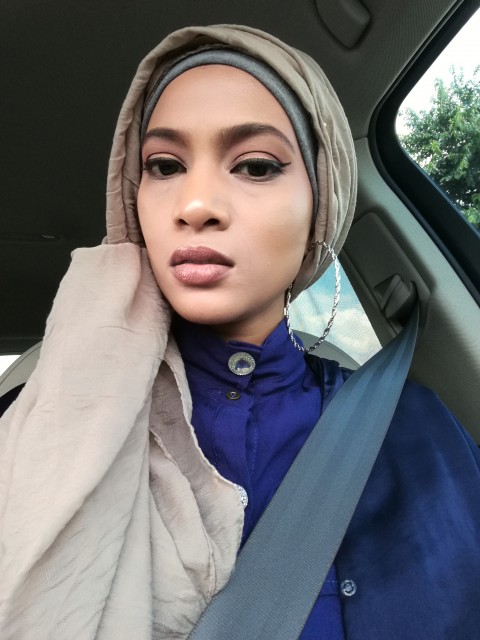 Waseema
Kitchen Hand
Food and Lifestyle Blogger, Fashion Designer, Makeup Artist, Hijab Stylist, mum of 2 Boys, previously an Accountant... Instagram: @stylexplora
WWW.STYLEXPLORA.BL0GSP0T.C0M
---

South Africa
Joined 5 years ago
---
@stylexplora
COMMENTS
You May Also Like
Suggest Recipes