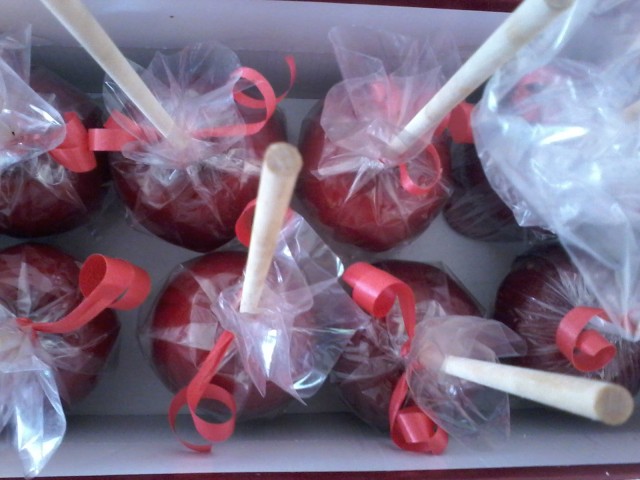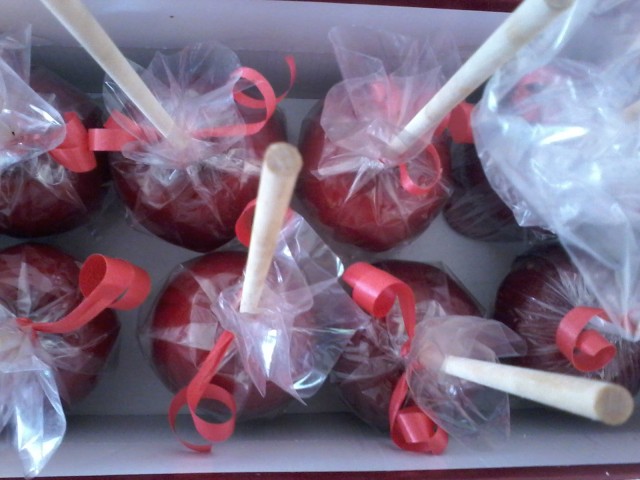 12
favs
0
coms
2K
views
INGREDIENTS
•2 cups sugar•1 cup water•1 teaspoon cream of tartar• Colouring of your choice
METHOD
Boil the water and sugar , until the sugar is dissolved, when the sugar is dissolved ,add the cream of tartar and after a little while you can add the colouring .Once toffee is ready , quickly dip the apples carefully and leave for a few minutes.
INFO & TIPS
Before you start, wipe crisp green apples with a damp cloth.
Poke skewers in the apples and leave them on a tray with magic paper ( you can also use wax paper.)
NB : Keep a bowl with ice cubes close by.
Test if the toffee is done by dropping a little bit in the ice.If a ball forms and the toffee gets crisp then it is done .
Advertise Here
Want to see your advert here ? find out how to advertise with us.
Learn more.
Comments
Ordered By Newest
---
---
Suggest Recipes
You May Like
Toffee Apples is part of the
Snacks, Sweets
recipes category
TAGS
apples
halaal
recipe
toffee
zaaakirah