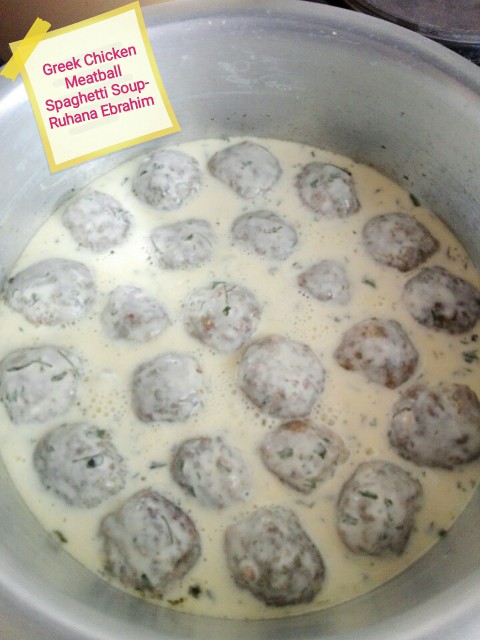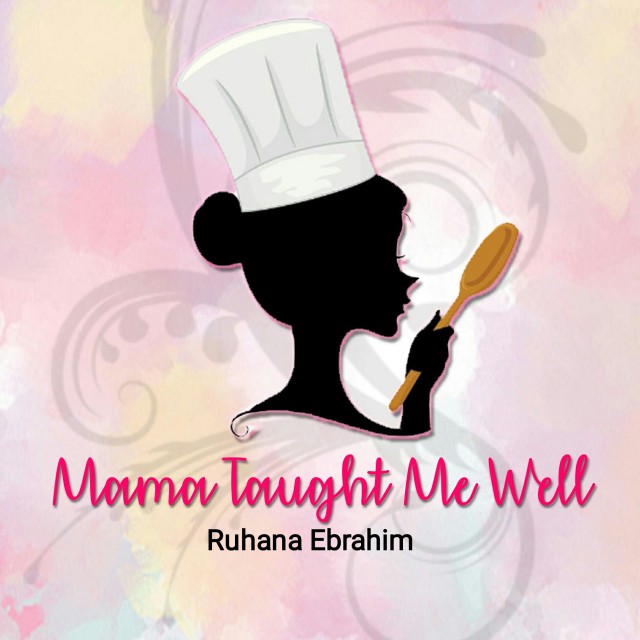 Ruhana Ebrahim
Grand Master
Interior Decorator.
Foodie!
Food styling.
Fusion Cooking.
Recreational baker.
Food Author of "Oh My Cupcakes!"
Mum and wife.
(Another 2 books on the way Insha Allah!)
---

South Africa
Joined 6 years ago
---
@mama_taught_me_well
RECIPE
Greek Chicken Meatball Lemon Soup
Pic cred: Ruhana EbrahimRec cred: @mama_taught_me_well
Ingredients:3 eggs500g chicken mince½ teaspoon salt½ teaspoon white pepper1 teaspoon ground garlic paste½ teaspoon ground green chillies1 teaspoon dried oregano1 tablespoon flat-leaf parsley (chopped)2 spring onions (chopped)½ cup fresh breadcrumbs4 tablespoon oil1 onion (sliced)4 cups water 2 tablespoon store bought chicken stock powder100g spaghetti (broken into 5cm pieces)⅓ cup lemon juiceSalt and pepper (to taste)Flat-leaf parsley leaves (garnish)Lemon slices (garnish)
Method:1. Lightly whisk 1 egg in a large bowl. 2. Add mince, garlic, chillies, salt, pepper, oregano, parsley, spring onion and breadcrumbs and mix well to combine. 3. Roll into balls and place in fridge to firm.4. Heat half the oil in a large frying pan over medium heat. 5. Cook the meatballs, turning until browned all over. 6. Transfer to a plate.7. Heat remaining oil in a pot over medium heat. 8. Add onion with oil and cook until onion softens. 9. Pour in the stock.10. Add the cooked meatballs and spaghetti to the stock mixture in the pot. 11. Bring to the boil. 12. Reduce heat to low and cook, covered, for 10 minutes or until the spaghetti is al-dente.13. Whisk the lemon juice and remaining 2 eggs in a medium bowl until well combined. 14. Whisk 1 cup of the hot soup into the egg mixture. 15. Gently stir the egg mixture into the soup until combined. 16. Stir over low heat for 2 minutes or until the soup thickens slightly. 17. Remove from heat. Check seasoning.18. Serve with parsley leaves, lemon slices & crusty bread.
POSTED ON
12 Oct 2018
WOULD YOU LIKE TO ?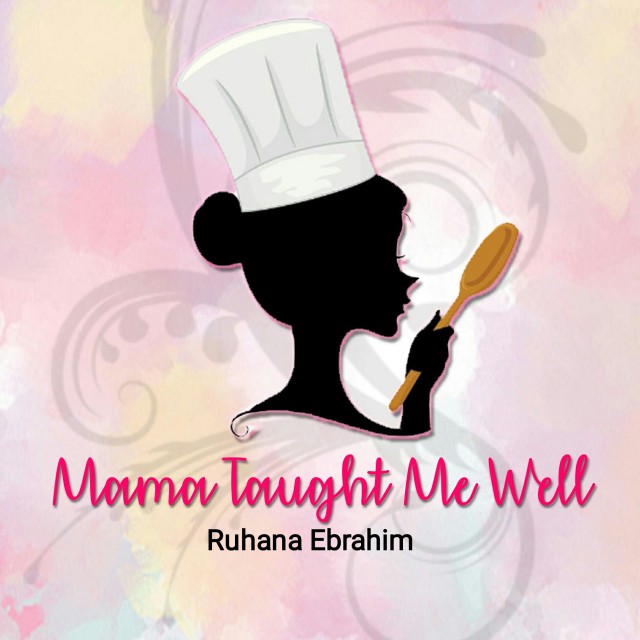 Ruhana Ebrahim
Grand Master
Interior Decorator.
Foodie!
Food styling.
Fusion Cooking.
Recreational baker.
Food Author of "Oh My Cupcakes!"
Mum and wife.
(Another 2 books on the way Insha Allah!)
---

South Africa
Joined 6 years ago
---
@mama_taught_me_well
COMMENTS
You May Also Like
Suggest Recipes