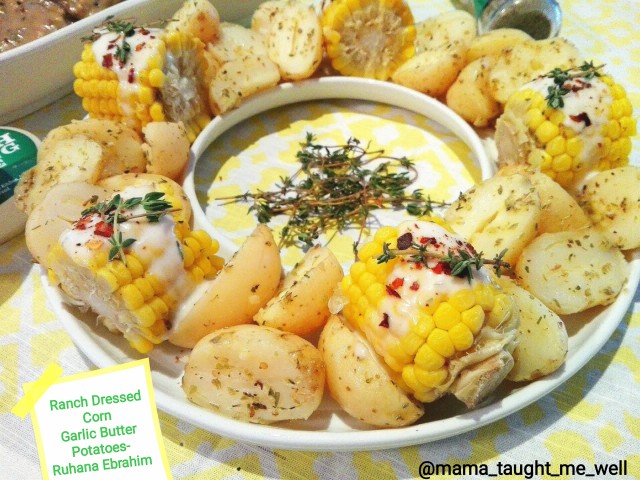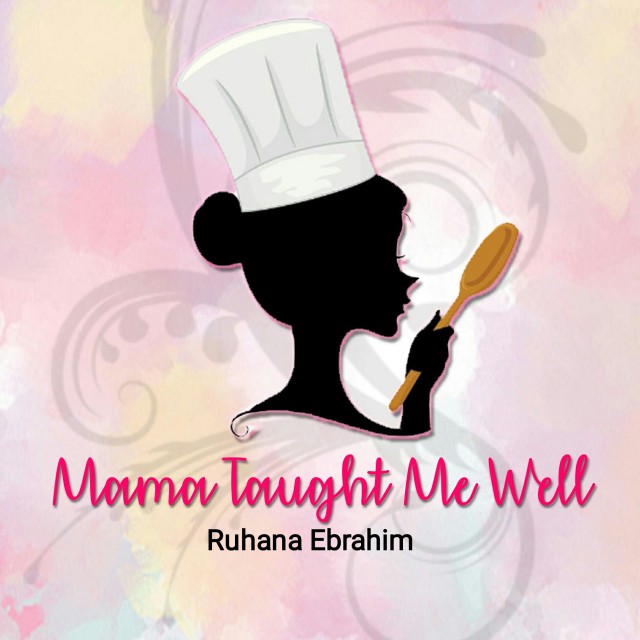 Ruhana Ebrahim
Grand Master
Interior Decorator.
Foodie!
Food styling.
Fusion Cooking.
Recreational baker.
Food Author of "Oh My Cupcakes!"
Mum and wife.
(Another 2 books on the way Insha Allah!)
---

South Africa
Joined 6 years ago
---
@mama_taught_me_well
RECIPE
Ranch Dressed Corn & Garlic Butter Baby Potatoes
Pic cred: Ruhana EbrahimRec cred: @mama_taught_me_well
Ingredients:Corn-8 corn on cob½ teaspoon rough salt½ teaspoon white pepper4 tablespoon butterPopeyes Ranch Dipping Sauce OR Knorr Ranch dressingRed chilli flakesFresh thyme
Potatoes-2kg baby potatoes4 tablespoon crushed garlic125g butter 1 teaspoon dried mixed herbsFew sprigs thyme1 teaspoon salt½ teaspoon white pepper
Method:1. Steam corn with water, salt, pepper & butter until kernels are soft.2. Cut each cob into thirds. This will give you 24 pieces.3. Rinse potatoes. Fill a deep pot with water and boil for 20min or until tender when skewered.4. Cut into halves or quarters.5. Melt butter, heat on stove with garlic, salt, pepper, dried mixed herbs & thyme.6. Toss potatoes in melted butter.7. Spoon onto serving dish, then pour melted butter over potatoes.8. Arrange corn over potatoes.9. Spoon onto each third of cob some ranch sauce.10. Sprinkle onto sauce red chilli flakes & a small sprig of thyme.
POSTED ON
28 Dec 2018
WOULD YOU LIKE TO ?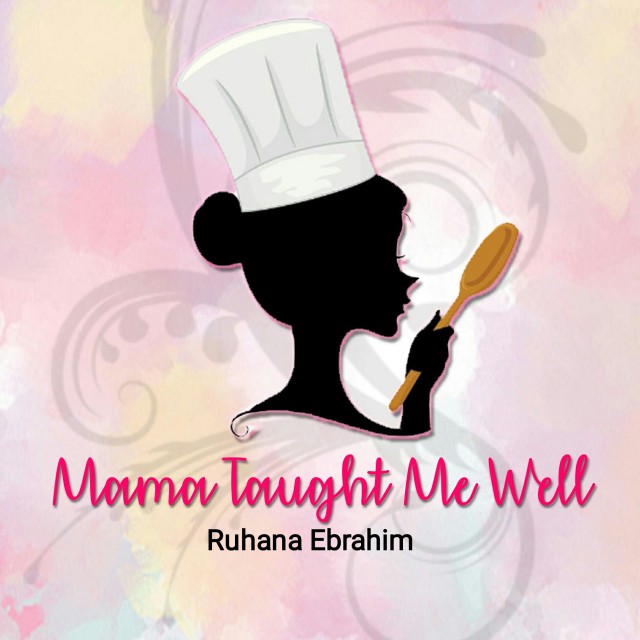 Ruhana Ebrahim
Grand Master
Interior Decorator.
Foodie!
Food styling.
Fusion Cooking.
Recreational baker.
Food Author of "Oh My Cupcakes!"
Mum and wife.
(Another 2 books on the way Insha Allah!)
---

South Africa
Joined 6 years ago
---
@mama_taught_me_well
COMMENTS
You May Also Like
Suggest Recipes