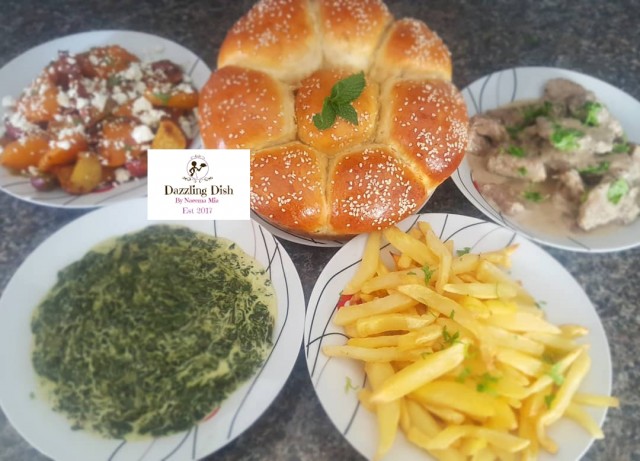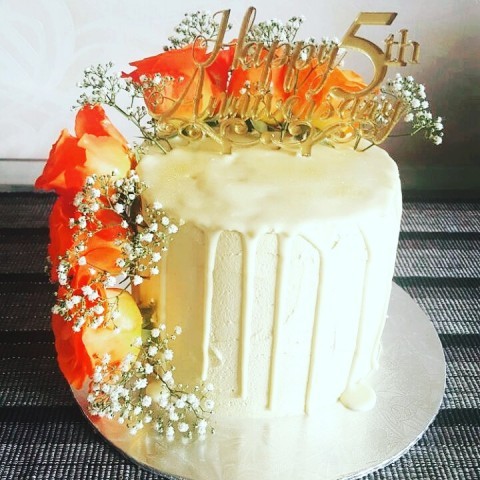 Naeema Mia
Master Chef
---

South Africa
Joined 6 years ago
---
@thedazzlingdishes
RECIPE
Pepper cream SteakBy Naeema Mia@thedazzlingdishes
Ingredients1 kg steak cut into chunks1 teaspoon garlic paste1 teaspoon black pepper1 teaspoon white pepper1 teaspoon lemon pepperSalt to tasteJuice of half lemon
1 cup fresh cream
Method.Mix steak with above spices and lemon juice. Heat pot with butter on medium heat. Add steak and cook until done and steak is tender.Add the cream and simmer on low heat for 10 minutes or until the cream is slightly thickened.
Cream spinach@thedazzlingdishes
1 packet 200g spinachSlice of butter 2 cloves garlic minced ¼ teaspoon nutmeg Salt and pepper to taste (I used lemon pepper no exact measurements just sprinkled)½ to ¾ cup fresh cream 1 heaped teaspoon corn flour
Heat butter when melted add garlic and nutmeg braise until you get the sweet aroma from the garlic. Add in the spinach and season, cook till done. Mix half cup cream wit corn flour and add to cooked spinach simmer on low add remaining quarter cup if needed.
Butternut salad @thedazzlingdishes
1 medium butternut peeled and cubed   3 sweet potatoes cut into big cubes Lemon pepper Olive oil
Preheat oven to 180 degrees Sprinkle lemon pepper and olive oil over butternut and sweet potatoes. Place in a baking pan and roast 15 minutes. Until vegetables tender. Transfer to a dish and add 2 tablespoon @wellingtonssauces sweet chili sauce @wellingtonssauces hot chutney sauce and toss in. Add to serving plate and sprinkle with feta Enjoy.
POSTED ON
25 Jan 2019
WOULD YOU LIKE TO ?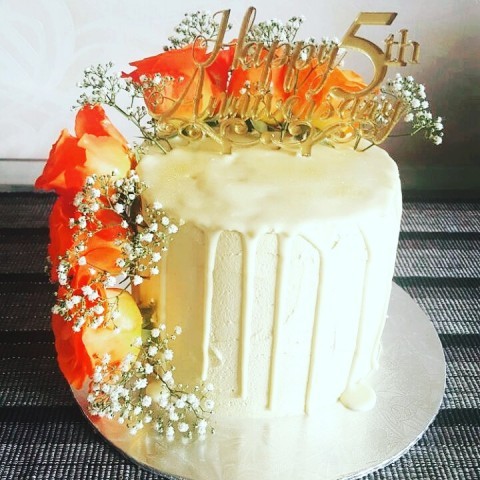 Naeema Mia
Master Chef
---

South Africa
Joined 6 years ago
---
@thedazzlingdishes
COMMENTS
You May Also Like
Suggest Recipes