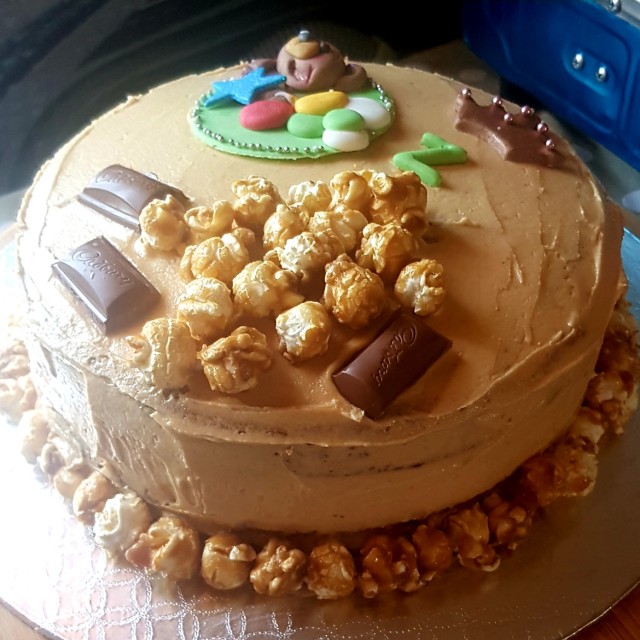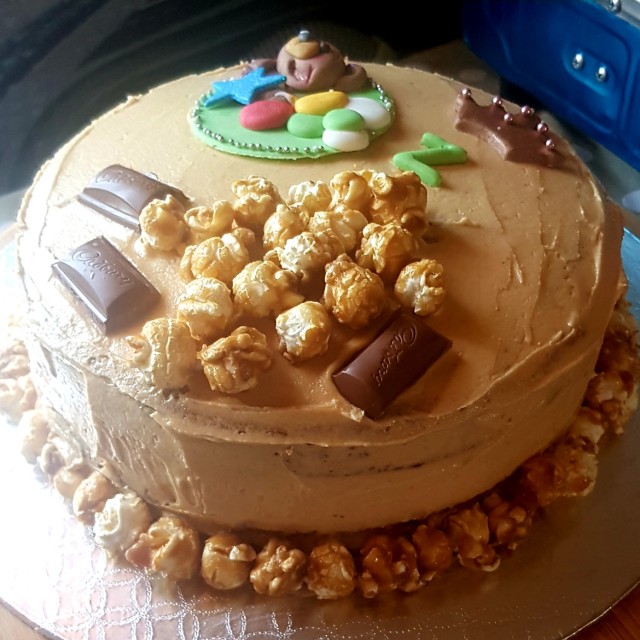 13
favs
0
coms
1.4K
views
CREDITS
Chefsavy


INGREDIENTS
2 cups all-purpose flour1 cup light brown sugar1 cup granulated sugar¾ cup unsweetened cocoa powder1 teaspoon baking powder2 teaspoons baking soda1 teaspoon salt1 cup milk½ cup oil2 eggs1 teaspoon vanilla extract1 cup strong hot coffee
METHOD
Combine flour, both sugars, cocoa, baking powder, baking soda and salt. Set aside.With a stand mixer with the paddle attachment, add in milk, oil, eggs and vanilla until combined.Slowly add the dry ingredients to the wet ingredients with the mixer on low.Pour in the hot coffee (Batter will be thin). Beat on high speed for 1 minute to add air to the batter and to get out any lumps.
bake at 180* for 40 minutes or until a toothpick inserted in the center comes out clean.Cool the cake completely before frosting.
FrostingWhip 3 large egg whites 1 cup light brown sugar until well combined then add 1½ cups unsalted butter, cubed and softened¼ cup salted caramel sauce and whip again.
Comments
Ordered By Newest
---
---
Suggest Recipes
You May Like
Salted Caramel Chocolate Cake is part of the
Cakes
recipes category